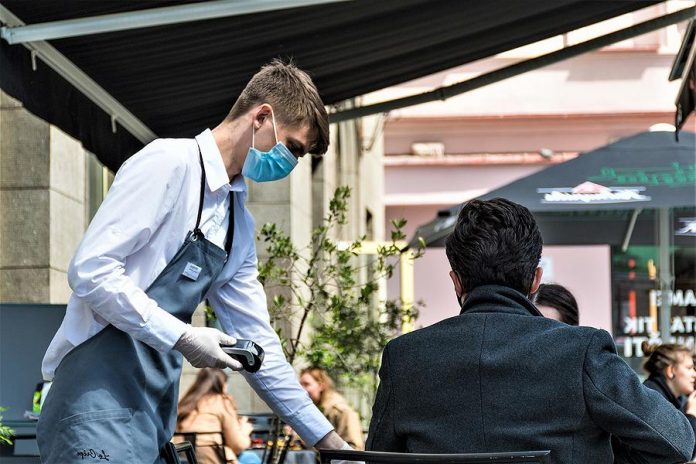 The Ontario government has amended its orders under the Reopening Ontario (A Flexible Response to COVID-19) Act to require bars and restaurants, effective on July 31st, to collect the names and contact information of patrons. The amendment also specifies the exceptions to the existing rule that patrons must remain seated at all times when eating or drinking.
"Protecting the health and well-being of all Ontarians has always been our top priority," states health minister Christine Elliott in a media release issued on Friday (July 31). "These additional measures will help reduce close contact between individuals in these settings, and support case and contact tracing, thereby limiting the spread of COVID-19."
Under the new rules, the operator of a bar and restaurant must record the name and contact information of every customer who enters an indoor or outdoor dining area — except for those who are entering just to place, pick up, or pay for a takeout order.
Advertisement - story continues below
Operators also have to keep the information for at least one month, and they can only disclose it to public health officials upon request for case or contact tracing.
The same requirement to collect and maintain customer information also now applies to tour and guide services.
The government has also clarified the existing rule that requires customers to remain seated while eating or drinking at a bar or restaurant.
The rule has now been modified to list the following exceptions: when entering the establishment to be seated or when leaving the establishment, when placing or picking up an order, when paying for an order, when going to or returning from a washroom, or when lining up to do any of these things.
Customers can also leave a seated area when necessary for health and safety reasons.