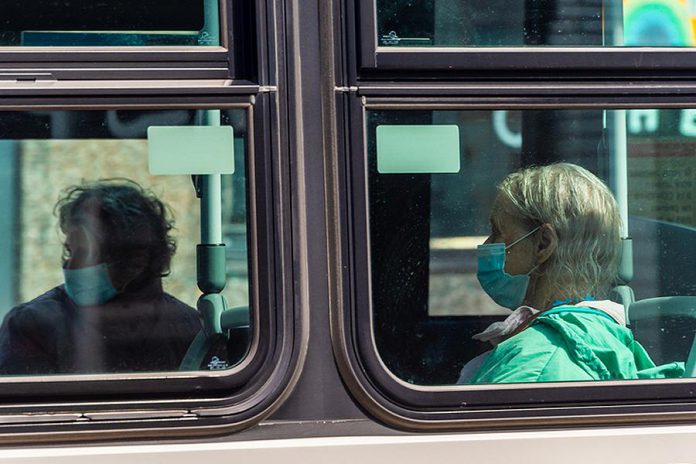 In a sign that things are returning to some semblance of normality, transit fares and parking fees will resume in the City of Peterborough on Monday, August 10th.
Back in March, Peterborough Transit paused the collection of fares to protect the safety of customers and employees during the height of the COVID-19 pandemic in Peterborough.
Now, protective measures like driver barriers and mandatory face coverings have been put in place so that customers can safely board at the front doors and pay fares.
Advertisement - content continues below
Starting on Tuesday (August 4), the sales location at the Peterborough Transit Terminal on Simcoe Street is available for cash, debit, and credit purchases. The customer counter from is open from 8:30 a.m. to 8 p.m. Monday to Saturday, and from 9 a.m. to 4 p.m. on Sunday.
Starting on August 10th, the sales location at Lansdowne Place mall will be available for debit-only purchases of transit passes.
While cash fare will be accepted on the bus, Peterborough Transit is also introducing a new touchless fare payment for customers with smartphones. Customers can load payments before they go with the HotSpot App available through Apple App Store and Google Play. For the first four months, Hotspot is waving its membership fee for its app for this service.
Wearing face masks is mandatory on public transit by directive of Peterborough Public Health. However, the city asks transit riders to understand that not everyone is able to wear a face covering and that there are exemptions under the public health directive.
Customers entering the Peterborough Transit Terminal customer service area are also required to wear face coverings. The number of customers inside the customer service area will be limited to support physical distancing. Seating and washrooms in the customer service area at the terminal remain closed.
Transit drivers will not need to wear a face covering when they are behind the protective barrier around the driver's seat on a bus.
Advertisement - content continues below
As for parking, paid parking for municipal on-street and surface lot parking in the central area will also resume on Monday, August 10th.
The city temporarily paused paid parking for municipal on-street and surface lot parking in March as part of its response to the COVID-19 pandemic.
As normal activities resume in Peterborough, the demand for parking is increasing as is the need for turnover in parking spaces. Parking fees help pay for the monitoring and regulation of parking services to keep that healthy turnover in parking spaces.
There are about 385 on-street parking spaces, 400 spaces in municipal lots, and almost 1,200 spaces in parking garages in the central area.
There is one-hour free parking in municipal parking garages as well as free parking after 6 p.m. and all day on weekends and holidays at municipal on-street parking, surface lots, and parking garages.
Residents and visitors are reminded to use hand sanitizer or wash their hands before and after using the pay-and-display machines and parking metres.
The city also offers a parking app service through HotSpot Parking for paying for parking at all its surface lots, parking garages, and on-street parking. The app can be downloaded to smartphones from the Apple App Store and Google Play. HotSpot Parking has a monthly membership fee of $2 or users can sign up for $20 for a year for use of the app.
For more information on municipal parking services, including a map with the locations of the parking lots and parking garages, visit peterborough.ca/parking.