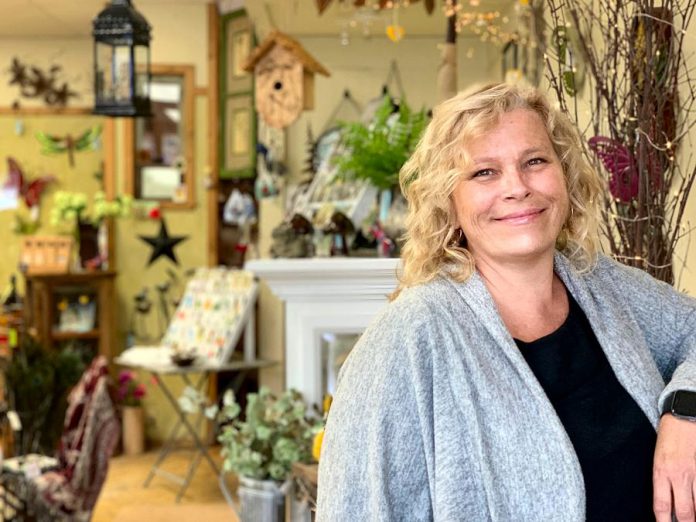 For more than 20 years, Garden Style Bridgenorth has been a gathering place for people looking for items that create interest, warmth, and welcome in their homes and gardens.
When Michelle Gay followed her dream and purchased the local family-owned business two years ago, she was committed to keeping the tradition of supplying unique accents, gifts and, above all else, some good old-fashioned retail therapy for everyone who visited the shop.
While this summer is nothing like her previous two as the new owner of Garden Style Bridgenorth, Michelle is thrilled to have her doors open to welcome back customers once again — especially the ones who made every effort to keep her going during a rough two months of retail lockdown because of the COVID-19 pandemic.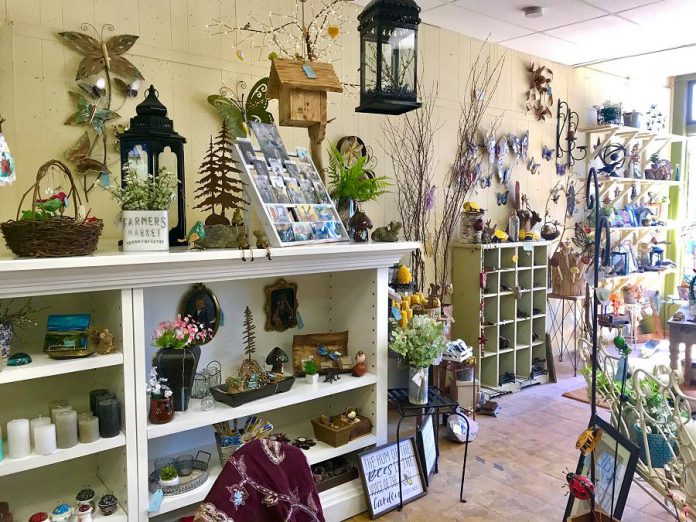 Garden Style Bridgenorth is a cozy treasure-filled space where customers of all ages find delight in whimsical pieces for home and garden. Michelle says it's a destination for girlfriend gatherings and, of course, visitors to the area. In fact, tourist season from April through October has been what keeps the store afloat during the quieter winter months.
Delightful product offerings aside, Michelle is all about customer service and she thrives on the one-on-one connections she makes with shoppers who come back on a regular basis, or with those who have happened across the boutique by chance.
Although she's a hugger by nature and someone who is happy to place a hand on an arm in a moment of shared enthusiasm, Michelle is doing everything she can to adapt to the new way of doing business during the COVID-19 crisis, helping her community stay safe so they can continue to support independent locally owned businesses like hers.
"We were pretty new to this business and still trying to build that rapport with all of our customers," Michelle says during an early morning interview. She chose the early morning time because, once she's in her shop, her customers need her undivided attention — especially now.
"Retail was a huge learning curve for me," Michelle admits. "I have the spirit though, thanks to my family, who all ran their own businesses. I'm used to welcoming everyone and, when you come from the environment that I come from, you always put on a smile and you get on with it — no matter what."
Michelle's no-matter-what attitude was seriously put to the test in early March when she started catching wind of the crisis that was building globally.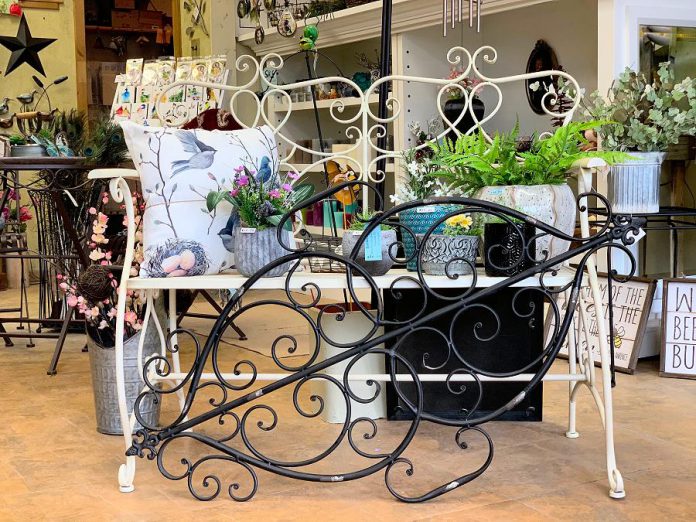 "I'm not a regular news watcher, because it's so negative," she explains. "So I missed what was happening early on. Then stores started closing when we were already coming off our slowest months. The government made all their announcements and then I was left with a feeling of complete terror."
That feeling of terror came not only because of the unknown illness that was claiming lives, but because Michelle's dream of owning her own small business was suddenly under threat. She had expected the first few years to be challenging, but dealing with a global pandemic was not part of the plan.
After closing her store to the public, she then discovered her business didn't qualify for any of the initial government financial relief programs. But she didn't let that that stop her dream.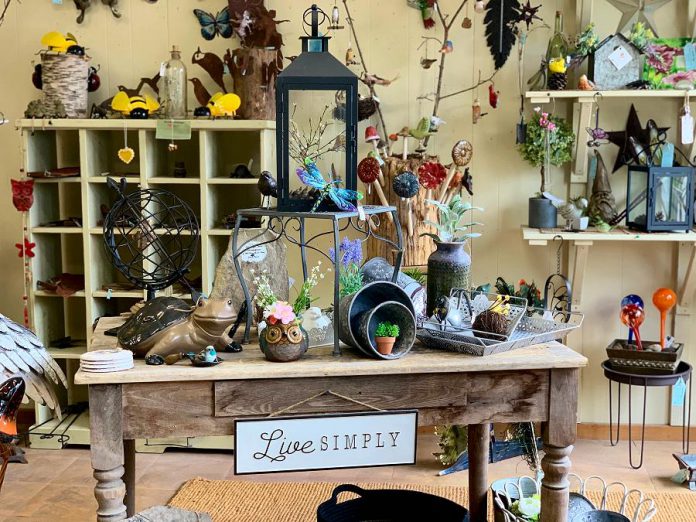 "We started peddling our wares on Instagram, offering free delivery, porch drops, and people just responded," Michelle recalls. "I have the best customers and this community is amazing."
She says the shopping that people did through the past few months was a lifeline for her business.
"I can't thank the community enough," she says. "They helped me get through."
And now it's Michelle's pleasure to return the favour by offering customers a safe shopping experience. There is the standard hand sanitizer and constant wiping of surfaces, but Michelle also wears a mask and has continued to offer porch drops for those who are not yet comfortable coming into stores.
Michelle has also had to adapt to a new style of customer service, because the leisurely pace of customers browsing the store that she previously loved has now been replaced with a more direct, intentional style of shopping.
"People know what they are looking for," Michelle explains.
There's also way more focus on social media, and Michelle will soon be launching online shopping as another way of helping customers to stay safe and support local.
"I want everyone to feel comfortable, and I want to know how they are managing," Michelle says. "I really love people and I want them to feel like they are coming through the front door of my home. I want people to know that I am here to care for you. That's just how everyone needs to feel."
That sense of caring is a big part of what Michelle loves about her shop and what she hopes will return in the months ahead, as more and more of the community get used to this new way of living.
"A lot of people used to come into the store not just to buy something, but for a visit to chat and to make a social connection," Michelle recalls. "Behaviour is changed now, but I hope that comes back. That's retail therapy and I can't wait until all this is done."
But until the all-clear is called on the pandemic, Michelle is committed to welcoming back everyone, including the tourists who are starting to return to the region. She's also focused on returning the love, support, and caring that saw her through an unimaginable business challenge.
"I just want to hug people again," she laughs. "I look so forward to that, to be close to the people I care about in the store and in the community. But right now, until things change, I am going to do everything I can to make it feel like there is not a plexiglass wall between us. I'm going to keep making connections."
Garden Style Bridgenorth is located at 822-6 Ward Street in Bridgenorth. The store is open from 10 a.m. to 5 p.m. Tuesday to Saturday and 12 p.m. to 4 p.m. on Sunday (closed Monday). For more information, call 705-292-5304, email gardenstylebridgenorth@gmail.com or visit gardenstyle.ca. You can also follow Garden Style Bridgenorth on Facebook and Instagram.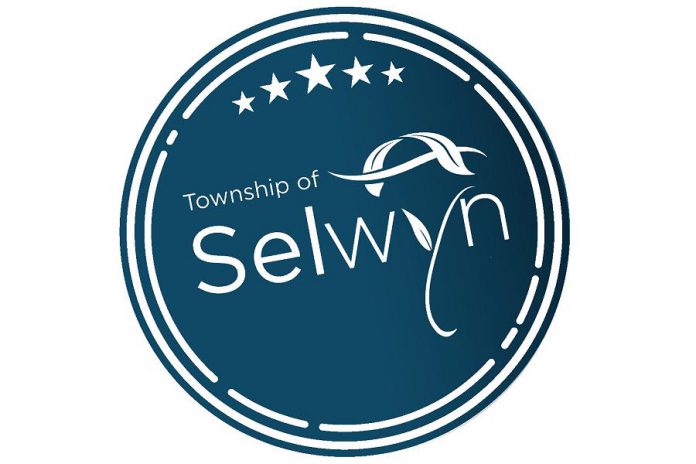 The Township of Selwyn has created a comprehensive strategy to help assist local businesses and community organizations recover from the economic impact of the COVID-19 pandemic.
The Selwyn COVID-19 Economic Recovery Strategy includes a five-month multimedia marketing campaign to promote Selwyn's businesses and community organizations, municipal grants for not-for-profit organizations, the Selwyn Business Re-Opening Program in partnership with Community Futures Peterborough that provides $250,000 to help Selwyn businesses with COVID-19 related adaptation expenses, and much more.
For more COVID-19 resources for Selwyn businesses, visit selwyntownship.ca.