Lockside Trading Company in Young's Point — the largest country store in the Kawarthas — is one of Selwyn Township's most popular retailers, offering 7,000 square feet of cottage and country items including high-quality indoor and outdoor furniture, home decor, clothing, lighting, giftware, and more.
When the COVID-19 pandemic hit in March, Lockside cofounder Susan Mattucci and her son Mike were just about to set up their display at the National Home Show in Toronto.
Before they had even unpacked, Sue and Mike received the news — the show was cancelled, and everyone had to leave the building.
Sue says it was wave after wave of emotion as she and Mike first had to figure out how to retrieve all their things from the show, and then how to manage their 33-year-old family business through a pandemic.
The pair headed back to Young's Point to close the store to the public and then immediately got to work on a bunch of plans they brainstormed in record time.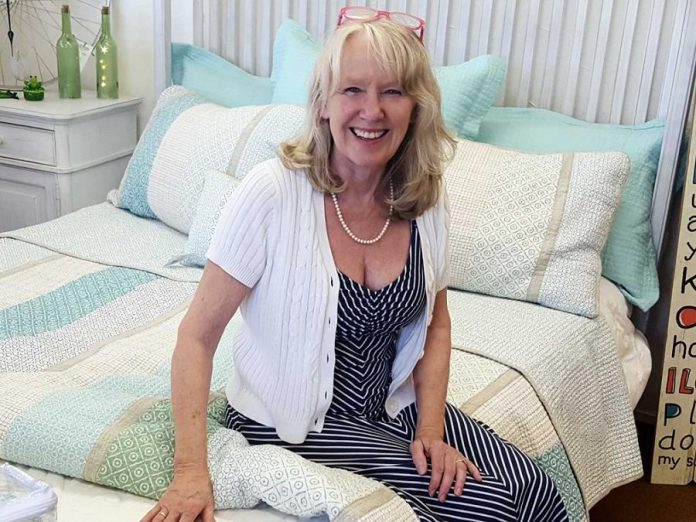 Before the pandemic, Lockside's website mainly served as a promotional tool to bring shoppers into the store. With the pandemic keeping shoppers at home and connected to the internet, Sue and Mike realized they had an opportunity to develop an ecommerce solution and stay competitive with online retailers. So, in a few short weeks, they moved a large assortment of the store's products online.
"Selwyn Township helped, and we had a grant for online shopping, so we just made it all happen," Sue recalls. "We needed to adjust and adapt, and we did. We sold some floor-model sofas and that helped with cash flow, and we were ready to keep going."
Mike has the same get-it-done attitude as his mother Sue. He grew up in the store, which was founded by Sue and the late Brian Holmes in 1987 as a tiny shop in what was originally the lockmaster's house for Lock 27 on the Trent Severn Waterway. Mike laughs when he thinks back over the past few months.
"We're very positive thinkers and, from the moment the Home Show was cancelled, we just keep coming up with new ways to keep going and to adapt," Mike explains. "Sue's been through a few recessions and when the hard times come, we just deal with it. It's no time to fall apart when there's stuff to do."
That "stuff to do" included more than just launching online sales. It also meant completing interior renovations and creating more open spaces in the store to prepare for its safe reopening to the public. There was also a bigger focus on Lockside's Canadian-made furniture, one of the business's key differentiators from the competition.
"Buying Canadian-made products from a small local business was a way for people to help during COVID," Mike says. "Plus, with people being stuck at home, there was lots of time to dream of creating the perfect space."
This also led to an increased demand for the free interior design services that Lockside offers in conjunction with its furniture sales.
"We can really help people get the right look and feel," Mike says. "This has been a time when our customers are making their homes into everything they have dreamed of."
With retail businesses reopened and customers eager to shop safely in person, Sue and Mike made sure that all the public health requirements were in place, including hand sanitizer, barriers, floor markings, and staff trained in the proper protocols.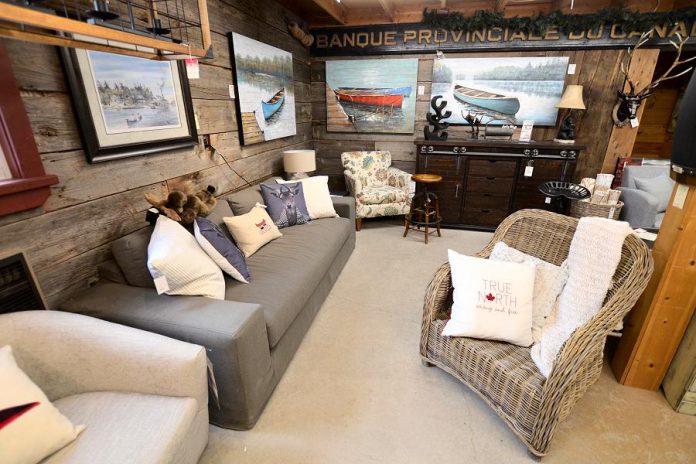 Reopening the store has been a positive experience for both Sue and Mike and their customers.
"Everyone gets a personal greeting," Mike says. "We love that customers are coming back, and we appreciate that our online shoppers got us through a tough time."
With tourism still on the slow side and with physical distancing in place, the shop is not as packed as it usually is in the summer months. But, again, there is a silver lining: Sue and Mike are now able to spend more time connecting with shoppers and meeting their individual needs, providing the kind of personal customer service shoppers can't find online.
"This connection, this extra time, is also why our furniture sales are up," Mike explains. "And we are making sure that even our furniture deliveries are being done in the safest possible way."
Other changes are also happening in the store. While there's no scooped ice cream this year, packaged food products are still being offered to keep customers happy, energized, and safe. And that's where the focus will remain for the months ahead — on keeping customers happy and safe.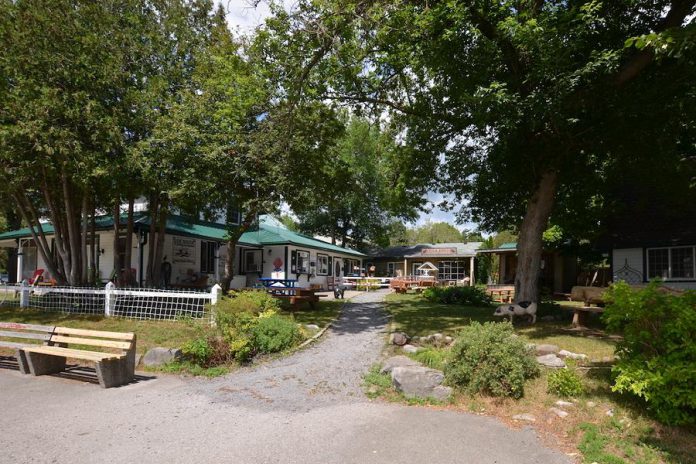 Sue and Mike says they're on plan "Z" by this point and they will keep doing whatever it takes to keep the tradition of shopping at Lockside Trading Company alive.
"The first five years we were in business, that was tough," Sue recalls. "But we've come so far and I just didn't want to give up."
If anything, coming out the other side of the pandemic has made Sue even more confident that her business can overcome any challenge thrown at it and continue to thrive.
"We did what needed to be done and that's what we will keep doing, no matter what we are faced with," she says.
Lockside Trading Company is located at 2805 River Avenue in Young's Point. The store is open from 9 a.m. to 5 p.m. Monday to Saturday and 10 a.m. to 5 p.m. on Sunday. For more information, call 705-652-3940 (toll free at 1-888-714-0484) or email shop@lockside.com. You can browse products and shop online at lockside.com. Lockside also operates a second location in Haliburton at 212 Highland Street.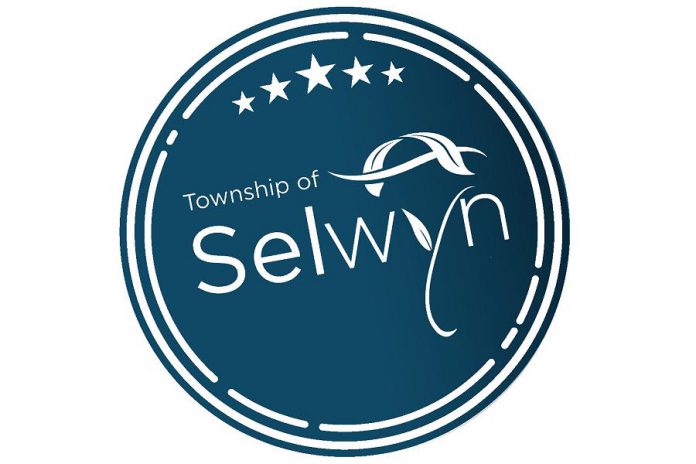 The Township of Selwyn has created a comprehensive strategy to help assist local businesses and community organizations recover from the economic impact of the COVID-19 pandemic.
The Selwyn COVID-19 Economic Recovery Strategy includes a five-month multimedia marketing campaign to promote Selwyn's businesses and community organizations, municipal grants for not-for-profit organizations, the Selwyn Business Re-Opening Program in partnership with Community Futures Peterborough that provides $250,000 to help Selwyn businesses with COVID-19 related adaptation expenses, and much more.
For more COVID-19 resources for Selwyn businesses, visit selwyntownship.ca.