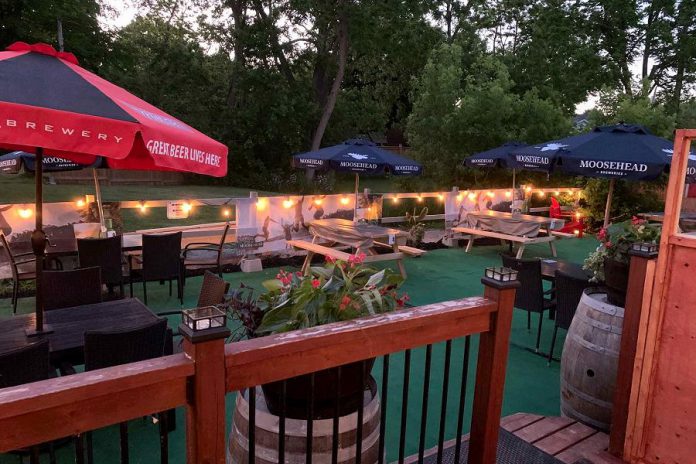 Being completely committed to customer safety is nothing new for Gill and Nick Exton and their family.
For years, the Extons have run Lakefield's popular pub the Canoe & Paddle, along with Stuff'd Ice Cream Bakery and Café and Stuff, the gift boutique.
Gill is happy to share everything she has learned about working safely in a pandemic to show her community some love while they shop and dine — safely — in the heart of the Village of Lakefield.
For Gill, love comes in the form of serving beer, ice cream, and more to her customers, so she was willing to make whatever changes were necessary to keep her patrons safe.
"From the first moments we knew something was happening, we decided to make this work," Gill says, recalling the start of a whirlwind of changes, adaptations, and constant creativity. "There was no time to sit back, and you can't be half-safe, so we got to work."
The early stages of the pandemic saw their beloved gift shop closed, just as winter stock was set to go on sale and spring and summer items began to flood the store.
"We have so many Easter bunnies," Gill laughs, referring to leftover stock from early on during the pandemic.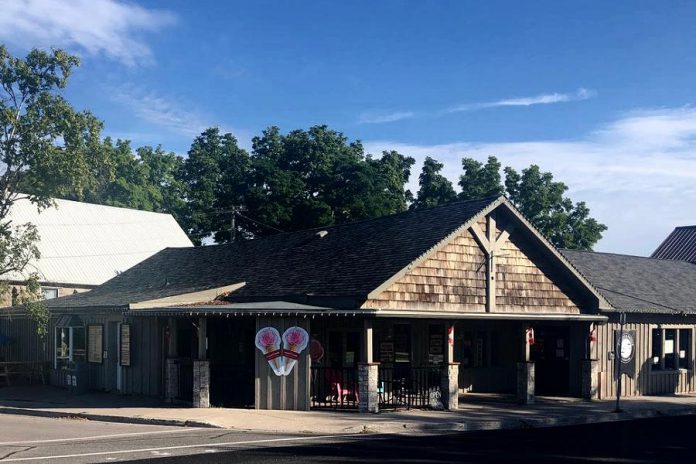 With the gift boutique shuttered, the family shifted its focus to the specific changes needed at the Canoe & Paddle, right before a big St. Paddy's event was set to roll — changes that went far beyond the mad hunt for plexiglass dividers and hand sanitizer.
Within days, their single phone line was put to the test as the Canoe & Paddle's entire menu, except for Toad in the Hole, was ready for customer takeout and local delivery to boot.
The Extons also launched frozen meals and quickly built an online ordering system so out-of-town folks could send food to local loved ones. With frozen favourites like mac and cheese, shepherd's pie, and beef stew with mash, it was easy to gain the joked-about extra "COVID-15" pounds.
With the Canoe & Paddle in good shape all things considered, Stuff'd Ice Cream, Bakery and Café was also seeing solid sales.
"Suddenly, even on bad weather days, dads would be walking all the kids in for an ice cream while mom was at home on a conference call," Gill says. "It wasn't a usual time to go for ice cream, but we were there, ready to scoop."
Gill is grateful to those who came in for ice cream — especially when a myth was spreading on social media that cold beverages and ice cream helped spread the virus.
"Here I was trying to sell ice cream and for a few days they were saying don't have cold things," Gill recalls. "I was so upset but we moved on from that pretty quickly."
Through all the ups and downs, Gill and her family have stayed connected with the community they support, and they have in return been supported by the community.
From a break in rent from their landlord — which deeply moved Gill — to the good-natured local building official who helped them get the pub's patio expanded in record time, it's been a real community effort in their small village.
"You have to take the knocks with all the good humour and the kindness," Gill notes.
And thanks to some good luck, Gill's original concern that they wouldn't even have a summer season has been replaced with trying keep up with demand for the Canoe & Paddle newly expanded patio. That luck, Gill believes, comes from the very special AstroTurf that now lines the patio.
"It's from the SkyDome from 1993," Gill says. "World Series Blue Jays baseball AstroTurf that we ended up with."
But luck is not enough to bring three local businesses back to life: it's also day after day of hard work.
The Stuff gift boutique has now reopened to the public after lots of effort to create space and get the store organized in a better way — because, as Gill points out, browsing down one-way aisles in a gift boutique doesn't really work.
"We enjoy being creative, so this has been our focus," Gill says. "How do we keep this all safe, functioning, and supporting those who want to have fun and shop and those who come in for social reasons?"
That social connection is something Gill is especially happy she didn't have to lose at Stuff'd Ice Cream Bakery and Café.
"This is sometimes about being there for the older people who just want to come in for a cup of coffee, to have someone to see, to talk to," she reflects. "It's about people living alone and those who maybe need to know that there is a good reason to get up in the morning."
Gill and her family are passionate about being part of the small Lakefield community, where local businesses owners are neighbours and friends. This deep caring has continued with the patio expansion at Canoe and Paddle.
The Extons were thrilled when the Peterborough area moved into stage three of Ontario's reopening but, as they noted in a Facebook post to loyal fans and followers, there was only one shot at doing this safely — and they were not willing to put anyone at risk.
"The food industry has good training in safety and looking after people, but there was still this feeling of what if I spread it," Gill acknowledges.
That focus on safety, experience, and rapid learning is at the root of even more changes at the Canoe & Paddle. One person places the group order at the order window, and dishes are only cleared away on the patio after diners have departed their table. Servers are giving detailed instructions and overall, customers understand the changes.
Gill trusts her loyal patrons knew this was not a reduction in service, but rather an increase in care at a time when that is the safest thing to be serving up.
In addition to the 16 tables on the extended patio, the Extons have since returned to full service with indoor seating — limited to five tables and eight bar seats, all of them physically distanced or screened with plexiglass to help keep customers and staff safe. In accordance with public health directives, customers are required to wear masks inside until they are seated.
With the summer season in high gear, Gill has also been happily welcoming back tourists — although, with the Canada-US border remaining closed, she's missing American visitors.
She's also thankful for the help, support, and care shown by Selwyn Township and the community and she's keeping a positive focus on providing excellent, safe options for both local dining and shopping in her family's three Lakefield businesses.
The Canoe & Paddle is located at 18 Bridge Street in Lakefield. For more information, call 705-651-1111 or visit www.canoeandpaddle.com. You can also follow them on Facebook and Instagram. Stuff'd Ice Cream Bakery & Cafe is also located at 18 Bridge Street (705-651-1111) and the Stuff Store is located at 49 Queen Street (705-651-4411).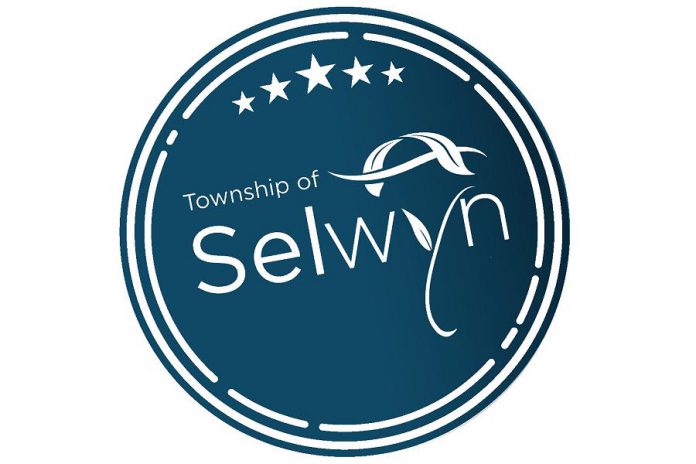 The Township of Selwyn has created a comprehensive strategy to help assist local businesses and community organizations recover from the economic impact of the COVID-19 pandemic.
The Selwyn COVID-19 Economic Recovery Strategy includes a five-month multimedia marketing campaign to promote Selwyn's businesses and community organizations, municipal grants for not-for-profit organizations, the Selwyn Business Re-Opening Program in partnership with Community Futures Peterborough that provides $250,000 to help Selwyn businesses with COVID-19 related adaptation expenses, and much more.
For more COVID-19 resources for Selwyn businesses, visit selwyntownship.ca.