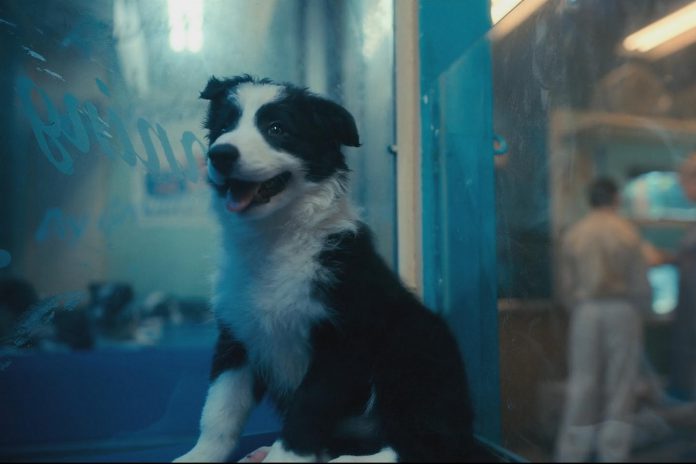 Some Ennismore-bred border collie puppies are now Netflix stars.
At least in the eyes of border collie fans and of Karolina's Border Collies, the Ennismore breeder that supplied the puppies for the second season of Netflix's hit show The Umbrella Academy.
The pups appear in two scenes in "The Swedish Job", the third episode of the second season.
Advertisement - story continues below
In the first scene (14:50), the puppies are in the window of the W. Arnold Pet Store when The Handler (Kate Walsh) visits the store. In the second scene (44:00), the pups can also be seen when Lila Pitts (Ritu Arya) visits the same pet store.
"Our puppies were posted for adoption when a pet agent contacted me looking for black and white puppies," explains Karolina's Border Collies owner Charlotte Darby in an email to kawarthaNOW.
"After sending in photos of the remaining puppies that we still had, they asked me to bring them to be used for the shot."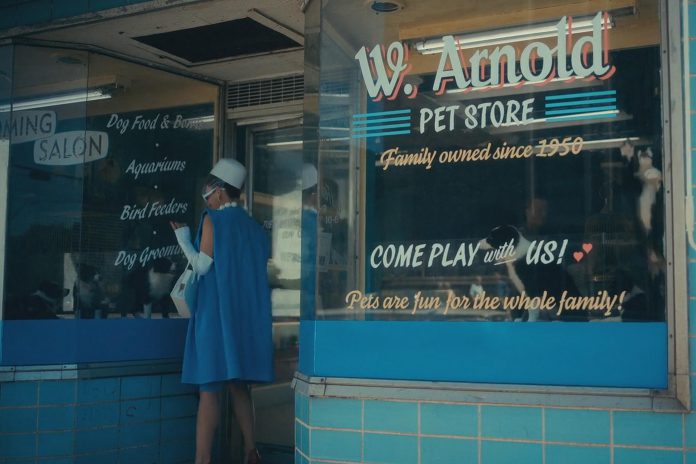 The Umbrella Academy, an adaptation of the popular graphic novel of the same name written by Gerard Way and illustrated by Gabriel Bá, tells the story of the dysfunctional Hargreeves family of misfit adopted sibling superheroes.
In the first season, the siblings have to overcome their differences to reunite and investigate the apparent murder of their strict adoptive father — and then prevent an apocalypse. The second season is set primarily in the early 1960s in Dallas, Texas, before President John F. Kennedy is assassinated, when the family has to come together again to prevent another apocalypse.
The Umbrella Academy was filmed in Canada, mainly in Toronto and Hamilton, with some exterior shots of the real Dallas and with the Dallas skyline inserted digitally into some scenes.
Advertisement - story continues below
The scenes with Karolina's border collies were filmed over two days in July of last year. Charlotte says the puppies are from two litters, both born on May 12, 2019: two from Sadie Lang and Mr Bo's litter and four from Girl Zed and Bo's litter.
Karolina's Border Collies, founded by Charlotte and Rick Szajkowski and named for their daughter Karolina, has been breeding border collies for more than 15 years. Now located in Ennismore, they used to own a pet store at George and Brock streets in downtown Peterborough.
They are lifetime members of the Canadian Border Collie Association, and dogs from Karolina's have gone to owners across Canada and the U.S.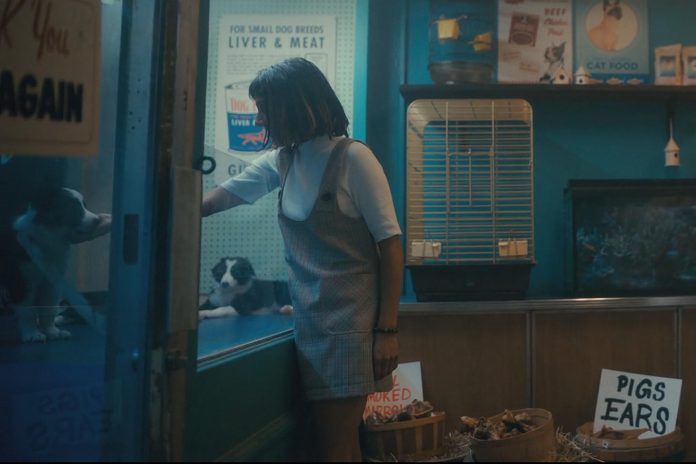 "We love the border collie line," Charlotte writes. "They make a great family pet, as well as an agility or farm pet. We also have quite a few that are service dogs."
For more information about Karolina's Border Collies, you can join their Facebook group.
"Border collies are very well behaved," Charlotte adds. "All they want to do is make you happy."