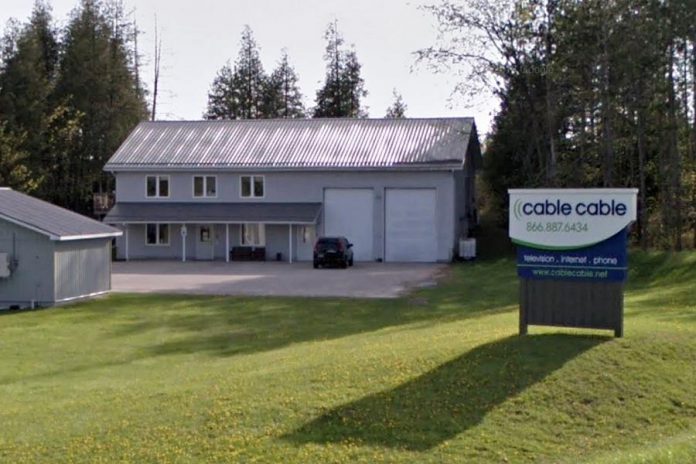 On Thursday (September 3), Rogers Communications and Cable Cable announced a joint agreement that would see Rogers acquire Cable Cable, a telecommunications company based in Fenelon Falls.
Established in 1983, Cable Cable is a family-owned and locally operated company offering internet, television, and home phone services to more than 6,000 residents and businesses across the City of Kawartha Lakes.
"From a small cable startup serving a single community to a multi-service telecom serving thousands, it has been quite the journey," says Cable Cable CEO Michael Fiorini in a media release. "The decision to pass on this legacy was a challenging one, but I know that with Rogers at the helm even greater things will be possible."
Advertisement - story continues below
The company will continue to lead the business until it becomes a wholly owned subsidiary of Rogers Communications.
"We are thrilled to have the Cable Cable team and customers join the Rogers family and carry on the incredible legacy that Michael and his father Tony have built over the past 38 years," says Ron McKenzie, senior vice president of technical operations at Rogers.
"We look forward to working with the hometown team and building on the great service they deliver, while investing in the community to connect even more Kawartha Lakes families and businesses to the latest products and services."
The media release states that the two companies will share plans over the coming months to offer local customers additional internet and entertainment services, including Rogers' IPTV service, and that Rogers will continue Cable Cable's current expansion plans to serve more local communities.
"I look forward to watching Rogers build on our existing footprint to bring their best-in-class products and services to more communities throughout the Kawarthas," Firoini states.
After the original version of this story was published, Cable Cable emailed kawarthaNOW to advise all of the company's staff will be retaining their jobs.
"We believe that this detail will be very important to many of our customers so that they understand they will continue to receive the same service they are accustomed to moving forward," writes Jayme Hughes, director of communications for Cable Cable.