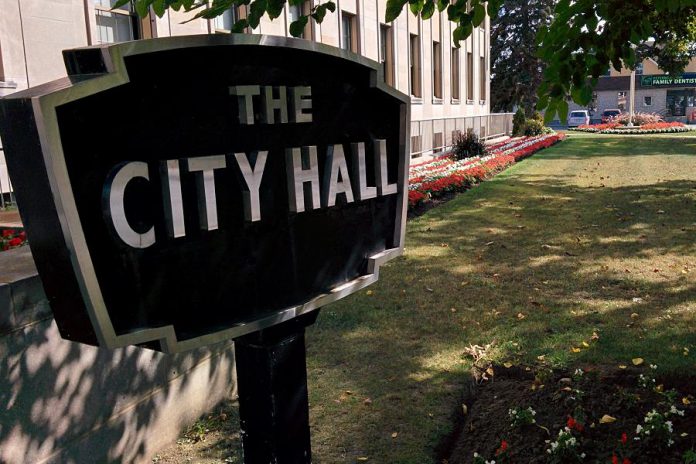 Peterborough city council will begin meeting in person again in council chambers at Peterborough City Hall as of Tuesday, September 8th.
The city has implemented health and safety measures to prevent the spread of COVID-19, including installing glass partitions for councillors and city staff, as well as physical distancing for attendees and increased sanitization.
The first meeting to take place in person will be general committee, beginning at 6 p.m. on Tuesday.
Advertisement - story continues below
Because of the new physical distancing requirements, there will be very limited seating available for members of the public. Residents who are interested in attending a meeting must contact the Clerk's Office at 705-742-7777 ext. 1820 to inquire about reserving a seat. Only those with a reserved seat will be admitted to City Hall.
When they arrive at cCity Hall, attendees will be asked COVID-19 screening questions. Anyone who is experiencing symptoms or has been exposed to the virus is asked to stay home and contact a testing centre. While in City Hall, visitors are asked to wear a face covering and to use hand sanitizer.
For those unable to attend or who wish to watch from home, council meetings as well as meetings of the general and finance committees will continue to be streamed live at peterborough.ca/watchcouncil.
If you miss the livestream, the city uploads recordings of council meetings to the city website within a week of the meeting.