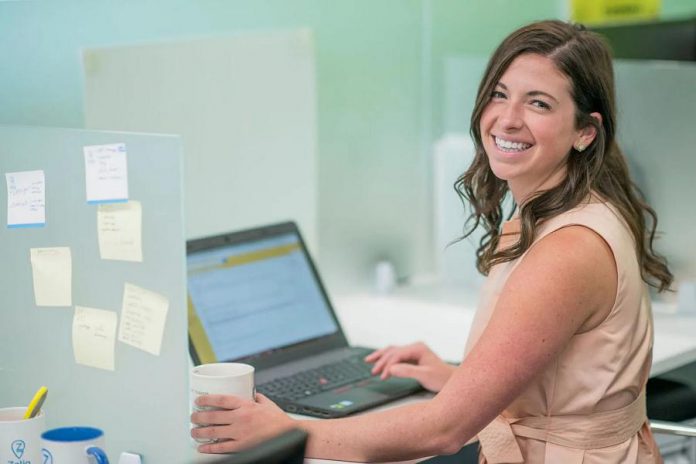 On Wednesday (September 9), the Innovation Cluster Peterborough and the Kawarthas announced the 10 participants in the first cohort of "Women Breaking Barriers" — a 12-month business accelerator program designed to help female entrepreneurs fast track their companies in the fields of science, technology, engineering, mathematics (STEM) and social innovation.
The products and services of the 10 participants' companies include mobile applications, safety technology, community development, new and innovative products, agriculture innovation, and more.
Roselea Terry, marketing manager and senior innovation specialist who is leading the program, says the Innovation Cluster was "blown away" by the interest in the program and the number of applications they received.
Advertisement - story continues below
"The 10 female-led startups are sure to break barriers and make a dent in the Canadian startup ecosystem with their innovative solutions," Terry says.
The participants in the first six-month cohort of the program are:
Amy Arthur, founder of Claxon, a personal safety device that can be initiated without using your hands.
Andrea Buckley Gilders, founder of Community Equity Housing Partners, a collaboration opportunity to create affordable residential units for individuals and families.
Danielle Greene, co-founder of Canadian Custom Genetics, which assist agribusinesses in obtaining animal genetics for herd health, growth, and prosperity.
Ellen Edney, founder of Mariposa Woolen Mill, which creates sustainable wool food packaging.
Jennifer Andersen, founder of Coupon Addict Inc., a mobile app that streamlines grocery saving opportunities.
Jessica Dalliday, founder of Pilates On Demand, a membership website that offers live and on-demand exercise classes taught through video.
Dr. Margaret Kalmeta, founder of Rapid Nexus Inc., a platform with a rapid wound-healing and infection-control technology able to close open diabetic wounds.
Othalia Doe-Bruce, founder of InnovFin Consulting Inc., an online education platform teaching emerging technologies using emerging technologies such as blockchain.
Robin Linton and Katherine Porter, co-founders of Undu Wearables Ltd., a modern wearable solution that leverages the age-old use of heat to combat pain caused by menstrual cramps.
Stephanie Hendren, founder of Peterborough Microgreens, which harvests live organic microgreens year-round from sustainable urban farm.
Over the next six months, the Women Breaking Barriers program will help the 10 participants accelerate their companies, including through training sessions, weekly mentorship with advisors, peer-to-peer learning, and community networking.
The program will also reduce financial barriers for the female founders by providing them with an opportunity, at the end of the six months, to pitch to the Peterborough Region Angel Network, which currently comprises more than 30 angel investors who have invested over $6 million in companies to date.
Women Breaking Barriers is supported by the Ontario Trillium Foundation, which is providing $75,000 in seed funding.
The overall program will be 12 months long, consisting of two separate cohorts of up to 10 women that will last six months each. Applications for the second six-month cohort will be announced at a later date.
For more information, visit innovationcluster.ca/breakbarriers/.