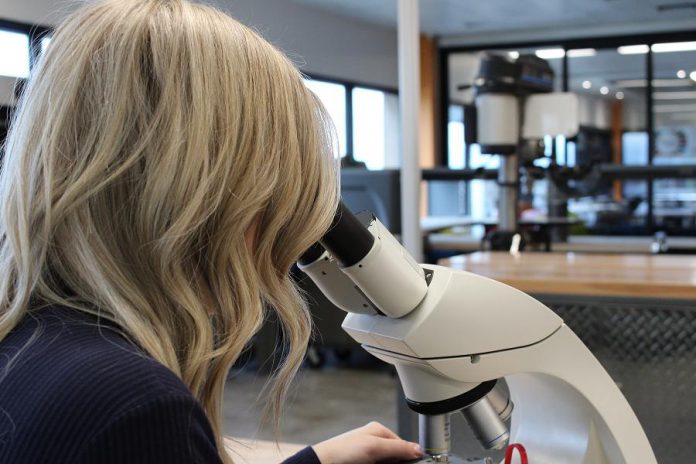 Did you know only six per cent of Canadian tech firms have a female CEO, and that more than half have no female executives at all?
What's more, only four per cent of venture capital funding goes toward women-led companies, and female founders who are women of colour get less than one percent of venture capital each year.
The Innovation Cluster – Peterborough and the Kawarthas is working to change those statistics by launching an innovative new business accelerator program called "Women Breaking Barriers", designed specifically to support female entrepreneurs in the innovation space including direct access to investment and financing.
Announced on Wednesday (August 5), the program is ready to support 20 new or early-stage businesses in the Peterborough and the Kawarthas region with female-identified founders beginning this fall.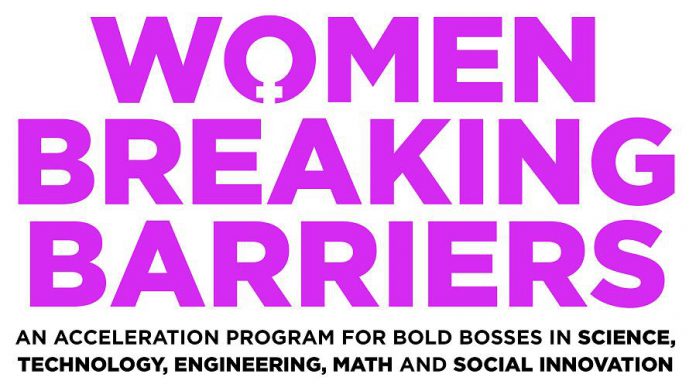 With targeted training, mentorships, collaboration, and access to funding, Women Breaking Barriers is poised to change the lives of local female entrepreneurs in the science, technology, engineering, mathematics (STEM) and social innovation sectors.
This program has been made possible thanks to a one-year $75,000 seed grant from the Ontario Trillium Foundation, an agency of the Government of Ontario.
"Women Breaking Barriers, made possible through this investment, is an important step in increasing the movement of women into STEM fields," said Dave Smith, MPP for Peterborough-Kawartha. "Simply put, careers in science, technology, engineering and math are the well-paying jobs of the future. This is a great local initiative which I, the Ontario Trillium Foundation, and our government are proud to support."
Intended for startups with fewer than 10 employees or for those who are just at the idea stage, the program will provide learning, growth, and funding opportunities through a process designed to bring great minds together.
"We know that by fostering a community of like-minded women in all levels of STEM and social innovation, we will arrive at innovative solutions that benefit all Canadians," said Rose Terry, Marketing Manager and Senior Innovation Specialist at the Innovation Cluster.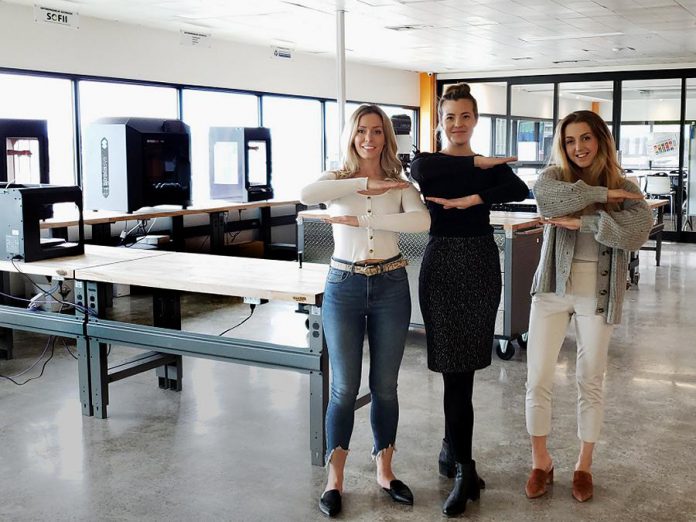 "If you're coachable, if you have great ideas, and you want to go through the process together with lots of mentorship and support, we now have an accelerator program to fast track a female-led startup," Terry said.
Since launching in 2004 with its renowned business incubator launched in downtown Peterborough in 2017 called The Cube, the Innovation Cluster has supported hundreds of startups by providing creative workspace, coaching, mentoring, and business development support services. The not-for-profit economic development organization launched a second business incubator in the City of Kawartha Lakes earlier this year and, with both locations delivering proof that collaborative environments grow success, the Women Breaking Barriers accelerator program is built on a wealth of past learning.
"It is difficult for women in tech to get financing and it is difficult for women, as founders, to get investment across Canada," Terry explained. "This program takes all of that into account by getting women in front of financiers early on. We're also working to create financing streams specifically for these women through Community Futures organizations in our region."
On the back end of the program there will also be an opportunity to pitch to investors with the Peterborough Region Angel Network.
Offering the program virtually allows accessibility benefits, such as women with increased childcare responsibilities as a result of the COVID-19 pandemic and those residing outside of Peterborough. The program also only takes six months to complete and, best of all, it's free.
"With the support of the Ontario Trillium Foundation, there is no cost to participants," Terry said. "We are looking for people with a great idea who might have been displaced in the workforce due to COVID, or for people who feel the time is right to take their business to the next level in an environment with lots of support."
Rose notes that many women in the male-dominated STEM space experience isolation, so the collaborative process will let women work closely with other women — something else that boosts the chance of success for new businesses.
Research shows companies led by women tend to perform better, so the Innovation Cluster is focused on moving the dial forward on equity and inclusion in tech and innovation. Supporting women in the tech space also leads to the establishment of a more resilient and sustainable workforce, as many in the digital workforce are better able to thrive despite COVID-related economic impacts.
"The digital sector has many advantages and we have a wealth of resources to draw on from the incubator and the Innovation Cluster," Terry noted. "There has never been a better time to make this lifestyle change, to be done with 'the job' and to start working for yourself."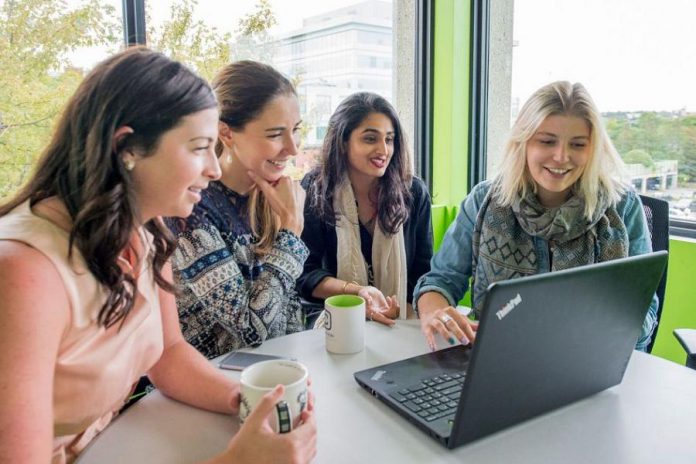 This is also an opportunity to commercialize research. The Innovation Cluster's partnership with two world class education facilities in the region, Trent University and Fleming College, will ensure a smooth transition into business for the selected companies.
The Women Breaking Barriers program is a pilot project that will provide space for two sets of 10 female-identified founders to work through the six-month program. Their experiences will be tracked for a post-project case study that hopes to determine the sustainability of this type of program for the Peterborough and Kawarthas area.
"This is a groundbreaking program for women entrepreneurs in Peterborough and the Kawarthas," said Nicole Stephenson, Vice Chair of the Innovation Cluster and Founder of Stephenson Law Group.
"By specifically supporting women led early stage and emerging growth companies, the Innovation Cluster is able to provide female entrepreneurs with access to essential resources such as capital, which is not otherwise readily available. This program not only helps break barriers, but it directly benefits the local community by driving economic growth."
Women Breaking Barriers launches with its first female founders in September, so Terry encourages potential participants to start the outreach and application process now. Applications for the first cohort are due on August 27, 2020 at noon.
For more information on the eligibility requirements for the program, www.innovationcluster.ca/breakbarriers or contact admin@innovationcluster.ca.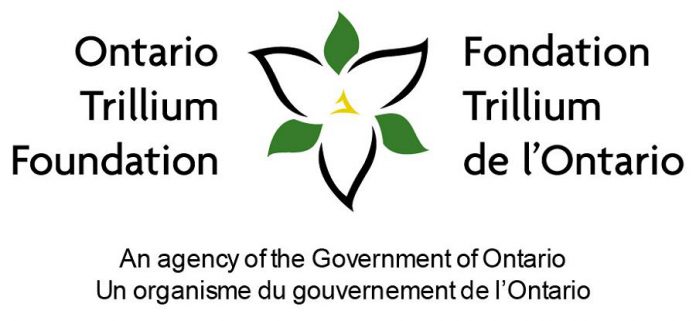 The Ontario Trillium Foundation (OTF) is an agency of the Government of Ontario, and one of Canada's leading granting foundations. OTF awarded $115 million to 644 projects last year to build healthy and vibrant communities in Ontario. For more information, visit otf.ca.
This story was created in partnership with the Innovation Cluster – Peterborough and the Kawarthas.