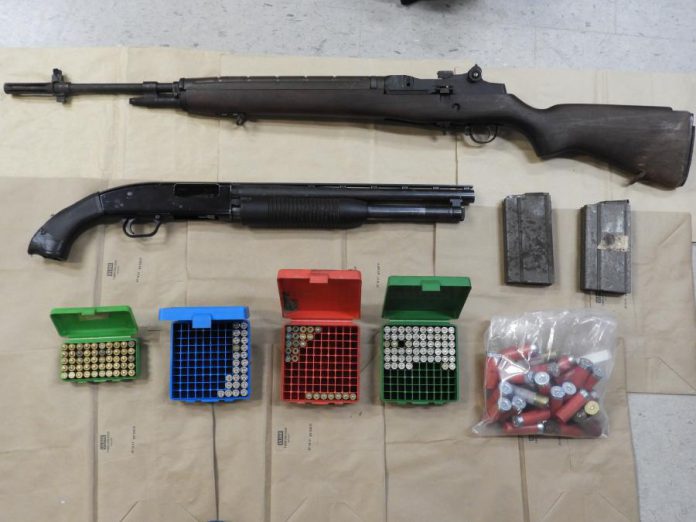 Two Peterborough residents are facing gun and drug charges after a police investigation on Thursday afternoon (September 24).
After police executed a search warrant at a residence on Paterson Street, investigators located and seized a quantity of suspected cocaine, along with drug paraphernalia, cellular devices, a loaded M14 rifle, a sawed-off shotgun, and over 1,600 rounds of ammunition.
Advertisement - story continues below
As a result of the investigation, Richard Cobourn, 33, of Paterson Street, and Hilary Fleetwood, 34, of Armour Road, have been charged with possession of a Schedule I substance for the purpose of trafficking (cocaine), knowledge of unauthorized possession of a firearm, unauthorized possession of a firearm, and careless storage of a firearm, weapon, prohibited device or ammunition.
Both Cobourn and Fleetwood were held in custody and will appear in court on Friday (September 25).