Although In From The Cold, Peterborough's favourite annual Christmas concert and a fundraiser for local youth and families, will not take place in person this year due to the pandemic, the show will go on in a safe and delightfully innovative way.
In From The Cold "At Home" will be broadcast on Trent Radio 92.7 FM (and streamed on Trent Radio's website) on December 11th and 12th and will feature a "best of" selection of traditional carols and seasonal songs performed by some of Peterborough's top folk and roots musicians.
Thanks to the late John Muir, founder of Trent Radio, there exist audio recordings of every In From The Cold concert ever performed over the past 20 years.
Advertisement - story continues below
"John Muir was one of our first partners," explains John Hoffman, musician and co-founder of In From The Cold. "He was our soundman and he was running Trent Radio at the time and he asked if he could record (the concerts) for the radio. So we have 20 years of tape."
In pre-pandemic times, In From The Cold took place over two consecutive nights every December at Market Hall Performing Arts Centre in downtown Peterborough. The concerts always sold out, but people who missed the performances could tune in to Trent Radio on Christmas Day to hear a replay of the concert for much of the day — which became a traditional all of its own.
There's something Dickensian about the fact that In From The Cold is possible this year because of John Muir. It feels like a Christmas miracle — a gift — perhaps better captured by the famous words of W.G. Sebald: "And so they are ever returning to us, the dead."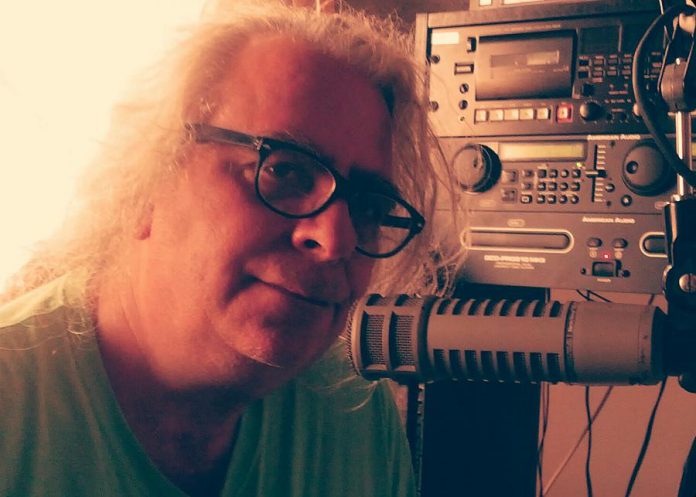 "It's wonderful," Hoffman says. "It's a legacy of John's vision and all the work he did over the years."
With a plan in place, the founders of In From The Cold — John Hoffman along with musicians Susan Newman, Rob Fortin, and Curtis Driedger — now have to review 20 years' worth of recordings — up to 50 hours of music. They plan to select around 20 songs for a broadcast (and stream) that will be around two hours long.
"I've been listening to recordings and it's actually going to be really hard to make the selections," Hoffman muses. "We've got lots of great material and it's been a trip down memory lane for me. I'm really pleased to hear some of the old stuff."
Advertisement - story continues below
The annual concert, which carved out its own niche by specializing in enchanting Celtic tunes and other seasonal music that is seldom heard at most Christmas concerts, has been a holiday must-see since the year 2000.
This year on Friday, December 11th and Saturday, December 12th at 7 p.m., folks can tune in to Trent Radio at 92.7 FM (or stream online at trentradio.ca/stream.htm) to hear the "greatest hits" for free.
Audiences are encouraged to cozy up, order in from a local restaurant, and deck the halls to the sounds Christmas past.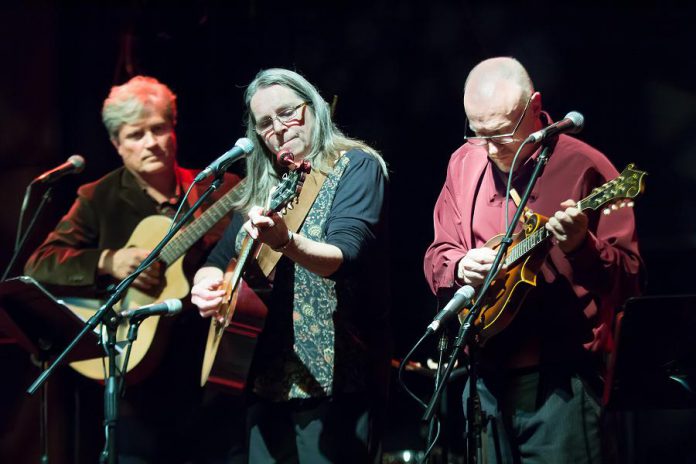 Over the last 20 years, the concert has raised more than $140,000 for Peterborough's YES Shelter for Youth and Families. While this year's broadcast and stream will be free, Hoffman still hopes listeners will use the opportunity to support YES.
"We still want to encourage audiences to donate to YES this year," Hoffman says. "We're going to suggest that they donate the price of a ticket for everybody in their listening party. If we can get 500 people to donate $20, that's $10,000, which is the amount we usually raise for YES each year."
Hoffman also hopes In From The Cold "At Home" might even raise a little more this year for local youth and families in need.
"Because people can listen on the web this year, people from all over the world can tune in," Hoffman notes. "Lots of us have friends and relatives who always wanted to come but were too far away in the past, so they can listen this year and maybe some of them can donate too."
"We've never tried a fundraising campaign like this but I'm optimistic. People who support In From The Cold support YES —I think we'll do alright."
Hoffman says he and his colleagues have a few other ideas for making the concert into a memorable and unique event that will help people get in the mood for Christmas.
"We're going to be able to give people a really great at-home experience," Hoffman says. "We've made a lot of really great music over the years and the process of trying to find the best In From The Cold tracks has been illuminating — it makes me proud."
More details will be released in the coming weeks. Follow In From The Cold on Facebook to learn more about how to support the YES Shelter for Youth and Families and for updates about this year's virtual concert.