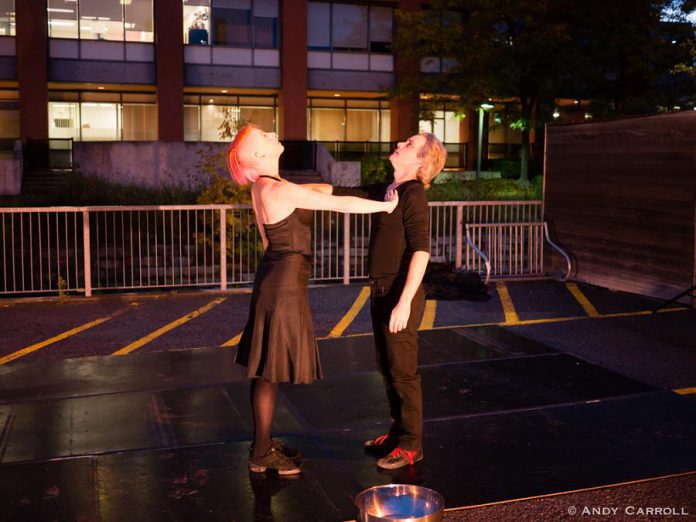 The Theatre On King (TTOK) — Peterborough's small-but-mighty black-box theatre — has announced some new small-but-mighty fundraisers in partnership with local businesses.
Toast TTOK!, a holiday "empties" drive in support of the theatre, will run from Saturday, November 21st until Saturday, January 2nd. The fundraising campaign asks Peterborough to save and donate their empty alcohol bottles and cans for TTOK to deposit.
Between 11 a.m. and 2 p.m. every Saturday, supporters can drop their empties off at TTOK at 171 King Street in downtown Peterborough, located right across the street from the King Street municipal parking garage.
Advertisement - content continues below
Supporters can also reach out to TTOK on social media to arrange for porch pick-ups between 11 a.m. and noon every Saturday.
Eight Peterborough restaurants are also participating in the Toast TTOK campaign, generously pledging to donate all the empties that are produced on Giving Tuesday (December 1st). You can drink (responsibly) for a good cause at the following establishments on December 1st:
Ashburnham Ale House (128 Hunter St. E., 705-874-0333)
Black Horse Pub (452 George St. N., 705-742-0633)
Kettle Drums (224 Hunter St. W., 705-874-1500)
Le Petit Bar (399 Water St., 705-775-7384)
The Olde Stone Brewing Co. (380 George St. N., 705-745-0495)
Publican House Brew Pub (294 Charlotte St., 705-874-2619)
Rare (166 Brock St., 705-742-3737)
St. Veronus (129 Hunter St. W., 705-743-5714)
"We're so grateful for all the support we've received from these local restaurants," says Kate Story, TTOK's communications director.
"That's Peterborough," she observes. "Here you have one of the hardest-hit sectors, our local bars and restaurants, and all of these business owners are rallying behind TTOK because they want to support the even harder-hit arts sector. It's really quite endearing."
"We really hope people will go support these establishments on December 1st," says Ryan Kerr, TTOK's artistic director. "Le Petit Bar, Publican House, and Rare have even pledged to donate all their empties for the entire first week of December, so folks can make it a week-long pub-crawl."
"We're definitely linked together," explains Story of the relationship between TTOK and local restaurants. "People go out to dinner before seeing a show at TTOK and then they go out for drinks afterwards — the good of one is linked to the good of the other."
"Together we make a really nice community and if we lose all of our independent restaurants and lose all of our performances spaces, then everyone in the community hurts."
Advertisement - content continues below
This isn't the first time during this crisis that local businesses have shown their support for TTOK. When the pandemic began, local boutique and studio Watson & Lou donated five per cent of every online sale to the theatre. The creative hub also held an online vintage map raffle during the summer in support of TTOK.
Another local business owner supporting TTOK in its time of need is James Hodgson of Nish Tees, who designed the jackets worn by Gordon Downie's brothers when they accepted his posthumous Juno award. He's generously donating all proceeds from online sales of the TTOK hoodies he has designed. Hoodies are only available until December 15th, so visit nishtees.ca/ttok to buy yours now.
"It's a testament to the strong sense of community here in Peterborough," says Story of the local support. "Peterborough knows how to take care of their own, especially in times of trouble."
Our year of the virus is indeed a troubling time for live performance venues, which have been shuttered since March. One need not be an expert economist to recognize that zero income combined with monthly bills to pay is not sustainable, particularly for the better part of a year. That, however, is the unfortunate reality for Peterborough's live performance venues including TTOK.
Under normal conditions, fundraising is important for not-for-profit organizations to support the work they do — during a pandemic that has devastated the arts sector, it's vital.
"Fundraising is difficult any time, never mind during a pandemic," says Kerr.
"Especially in a region as economically disadvantaged as Peterborough," Story adds. Currently, Peterborough is second only to Edmonton for the nation's highest unemployment rate.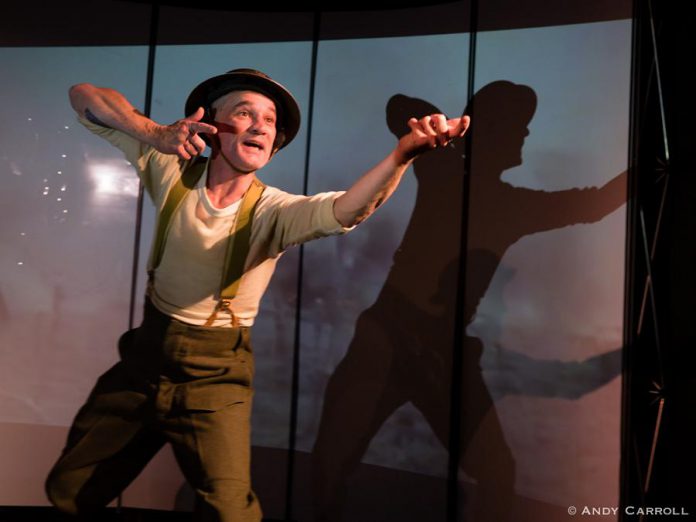 "It's a hard time to ask people for money because so many people are hurting," Story says, "which is why we've come up with our empties drive, Toast TTOK — it's not asking too much."
According to Kerr and Story, the empties drive began as a joke.
"We were commiserating about 2020 with a friend of ours who was joking about strategically hiding empty booze bottles and cans in their recycling box so their neighbours wouldn't see how much they'd been drinking," Story recalls.
"Joking, we offered to take the empties off their hands, but later we realized we might be on to something — that our friend can't be the only person who's been driven to the drink in these strange pandemic times."
"So what started as a joke will hopefully become a successful fundraising campaign," Kerr adds. "Who knows, maybe we'll do it every year!"
Also an annual event, Giving Tuesday is a global movement that takes place the first Tuesday after Black Friday. The event, which encourages donations to charities, began in the U.S. in 2012 as a response to commercialization and consumerism around American Thanksgiving (Black Friday and Cyber Monday).
This year's Giving Tuesday takes place on December 1st.
"For every donation of $25 or over that's made to participating not-for-profits and charities on Giving Tuesday, Canada Helps will give another $5 to amplify those donations," Story says, explaining that Public Energy Performing Arts is accepting donations through canadahelps.org on TTOK's behalf.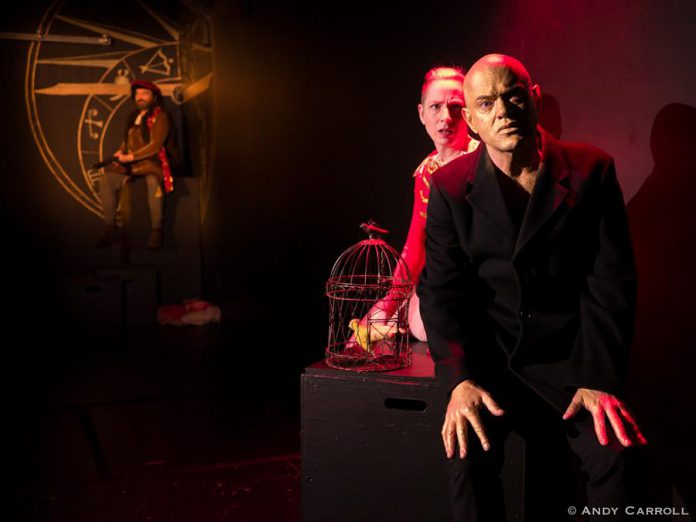 "Again, this speaks to our strong community relationships," Story says. "Public Energy is a charitable organization and we're not. They act as our charitable partner so that you can donate to TTOK through Public Energy and get a charitable tax receipt."
"So we're asking people to donate to TTOK through Public Energy on Giving Tuesday, so that we can take advantage of the Canada Helps initiative," Kerr adds.
"That's why we're asking folks to support restaurants on that day too," Story says. "We're hoping it may raise awareness."
Be sure to bring your TTOK hoodie-wearing bubble to one of the participating restaurants on Tuesday, December 1st to raise a glass and Toast TTOK.
You can look for the Toast TTOK! posters in the front windows or doors of participating establishments so you know where to fill your cups, cultivate community, and drink for the love of theatre.
Or, as Kerr emphatically states: "Please support all of these places all the time, for the love of God."
Deposits can be taken to TTOK at 171 King Street in downtown Peterborough on Saturdays between 11 a.m. and 2 p.m. from November 21 to January 2.
For more information about TTOK, visit ttok.ca. To learn how to arrange a porch pick-up between 11 a.m. and noon on Saturdays, follow TTOK on Facebook, Twitter, or Instagram.
To donate to TTOK on Giving Tuesday or at any time, visit publicenergy.ca/support/donate/ and choose "The Theatre On King" from the drop-down menu.