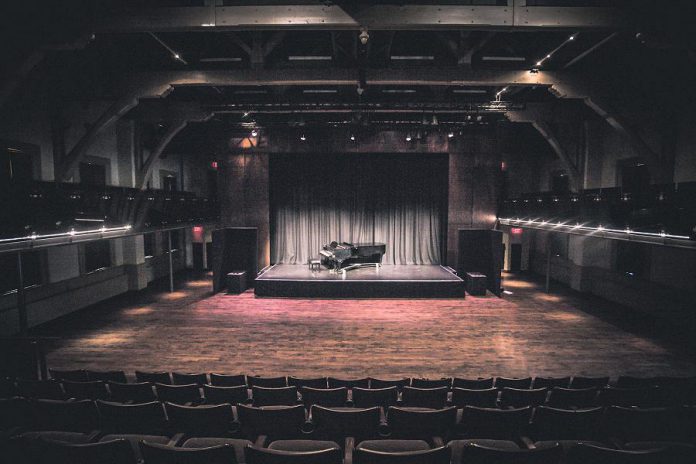 New Stages Theatre Company in Peterborough is taking a unique approach to fundraising, by asking people to "pay it forward" by purchasing tickets for future performing arts show that will be gifted to those who otherwise might not be able to attend the shows.
With support from the Peterborough Foundation, New Stages has pledged to provide up to 20 local performing arts groups and venues with approximately $500 each in "Golden Ticket" sales for shows they can stage in the future when it is safe to open again.
"Instead of just asking supporters for money that would go to these arts organizations, this project has the added benefit of allowing our supporters to buy a ticket for somebody who wouldn't otherwise be able to go the theatre," says Mark Wallace, associate artistic director with New Stages.
Advertisement - content continues below
New Stages is asking their supporters to buy a $25 "Golden Ticket" for somebody else to be able to see a show in the future. The ticket money goes to support a local arts organization — which are all facing financial hardship because of the pandemic — so they will be able to mount future productions. The only caveat is that the organization must give away each Golden Ticket for free to someone who would not normally have the chance to attend a future performance because of their own financial hardship.
As such, New Stages Golden Ticket fundraising campaign gives their supporters the opportunity to benefit the community twofold: by giving much-needed immediate financial assistance to local arts organizations now, and by giving marginalized people the gift of a performance in the future.
"We know that cash is the thing that most arts groups need right now," Wallace says. "I also love the idea of being able to pay that forward by getting these tickets to people who don't normally get the opportunity to go out to concerts and theatre productions."
"Especially this year — unless you're Bezos-wealthy, we've all been hit by financial hardships this year," Wallace adds. "It could be anybody who may have trouble being able to afford to go to the theatre, when the opportunity returns."
New Stages announced their "Golden Ticket" campaign to their newsletter subscribers on the evening of Friday, December 18th. Less than 36 hours later, the theatre company had met their target by selling all 100 Golden Tickets.
"When we put this fundraising campaign out, we hoped that this would be a novel way to support the arts and to bring new audiences in to local theatres when they re-open, but we were absolutely overwhelmed by how quickly our target was reached," Wallace says.
Advertisement - content continues below
"In this time of darkness, it made me pretty teary-eyed to see that people are so loving and caring about the arts and their community that, when the opportunity came for them to give, they just leapt at it," he adds.
Due to the overwhelming success of the Golden Ticket project, New Stages has decided to extend the fundraising campaign for the remainder of the year.
"The Peterborough Foundation provided a generous amount of funding for this, and we originally committed to sell 100 tickets towards the initiative," Wallace says. "I wasn't sure if we'd sell that many, but we thought that New Stages could just make up the difference. When we sold 100 tickets in less than 36 hours, we decided to extend the campaign."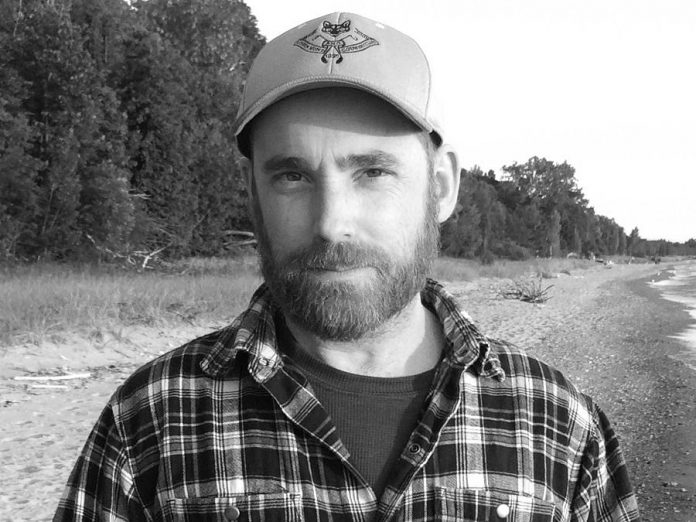 "We're going to cap it at the end of 2020, because we really want to get this money to these organizations as quickly as possible," he adds.
For a $25 donation, New Stages supporters will receive a Golden Ticket, which can be printed or emailed as a holiday gift to show a friend or loved one that you've made a donation in their name. Charitable tax receipts are also available for a minimum $25 gift.
To buy a Golden Ticket to support local arts organizations and to give the gift of theatre to somebody else when we can meet again, donate to New Stages at canadahelps.org/en/charities/new-stages-peterborough/campaign/the-golden-ticket/.