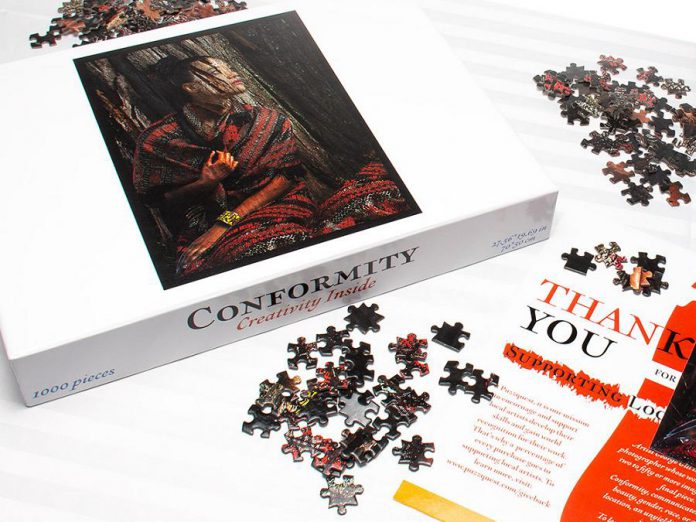 Thanks in part to people spending more time at home, puzzles have recently enjoyed a resurgence. There's something undeniably therapeutic about meticulously piecing together tiny pieces to reveal a work of art, and now designer puzzle company PuzzQuest is taking those works of art to the next level.
The new Peterborough-based company is working with undiscovered photographers, illustrators, and artists around the world to create fun, original 1,000-piece jigsaw puzzles for adults — and supporting the arts community in the process.
PuzzQuest was created by marketing consultant and fine art photographer George Gill, who says he understands first-hand how promoting and selling art is much more difficult than creating it. PuzzQuest is another channel, he explains, for artists to showcase their work to a wider audience and, in this case, those who enjoy jigsaw puzzles.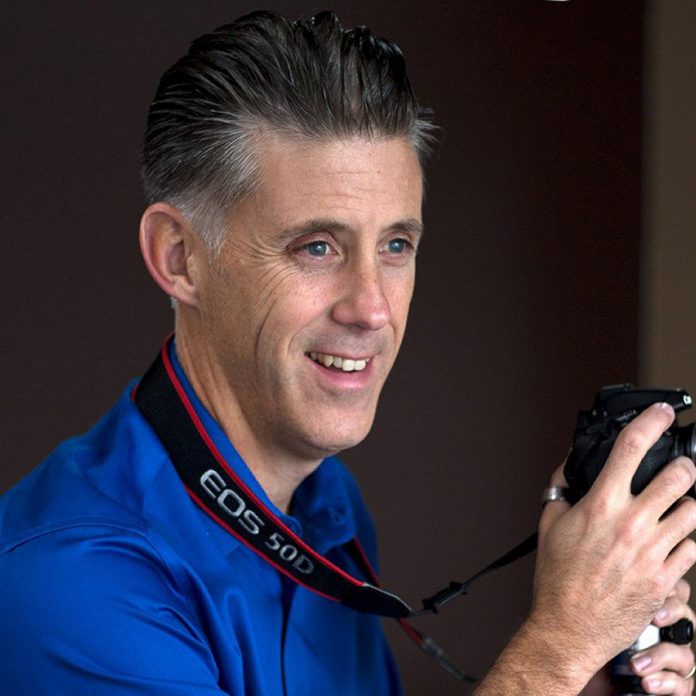 "Jigsaw puzzles are both creative and complex," Gill says. "Yes, you have the artwork but the puzzler is also immersed in the artist's creative process. It's not just a puzzle — it's an experience, it's a quest."
With the coronavirus taking a colossal toll on the arts world with cancelled and postponed industry events, it has left artists seeking creative ways of adapting to trying circumstances. Gill says artists looking to boost their income need to offer their art in new and innovative ways. That's where PuzzQuest can help.
"For people who love a particular artist's work, jigsaw puzzles can offer a fun affordable means for them to take home a quality piece of art. It's just accessible in a different way."
VIDEO: Introducing Conformity from PuzzQuest

Gill adds that some people who purchase PuzzQuest puzzles take it one step further, by actually framing their puzzles as wall art.
He believes the growth of jigsaw puzzles as a mindfulness technique is one of the reasons puzzles are making a comeback. In addition to being a great way to spend time with family, working on a jigsaw puzzle stimulates your mind while lowering your stress by giving you something specific to create and work towards. There's a new adventure in every puzzle box.
PuzzQuest is taking the challenge of puzzles another step further. Each jigsaw puzzle available through PuzzQuest will be part of a unique quest. Each puzzle will become part of a series for puzzlers to complete the overall quest.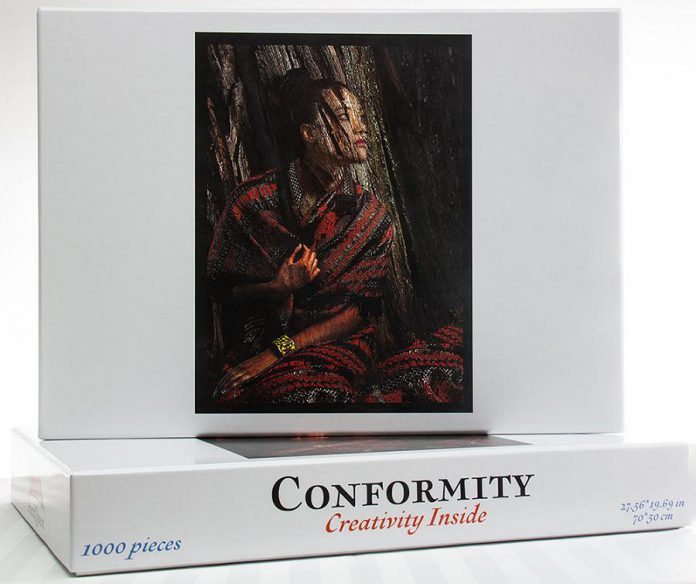 "The idea is that each jigsaw puzzle is presented as a different challenge but connected through a common theme," Gill says. "We don't want to regurgitate puzzles that are already out there."
The quality of PuzzQuest's puzzles also makes them stand out in the industry. The company controls every step of a sophisticated manufacturing process from design to packaging to shipping.
Made from recycled paper and coated in a UV oil varnish, the individual pieces are punched at precise tolerances, so that you can hear a satisfying soft click when one fits into another. Every piece is soothing to the touch, providing a calming effect.
Small details like a resealable bag which not only protects the pieces, but also avoids the potential of losing a piece mid-way through the building process, are just some of the features that go into the design process.
"Every little detail has been taken into consideration to match not only the quality of the art we're reproducing, but the entire experience of creating the puzzle," Gill says.
Any artists interested in having their work considered for a jigsaw puzzle can fill out a form on the PuzzQuest website. There's no charge to submit works of art and there are no restrictions, although Gill says all submitted artwork will be evaluated to ensure it would make for a challenging puzzle.
"Some artwork doesn't transfer over to that medium as well as others. We want to know if it works as a jigsaw puzzle, makes a unique puzzle quest, and will be a good puzzle to build from a puzzler's perspective."
Puzzlers typically look for a challenge, Gill says, something that will keep them interested, captivated, and entertained. Artwork with lots of colour and detail is ideal.
One of Gill's own art creations, called Conformity, is the first of a quest in the company's line of puzzles.
"Conformity is a challenging jigsaw puzzle to do," Gill says, adding that he recently tasked his family with trying the expert-level 1,000-piece puzzle to test the degree of difficulty and enjoyment level.
He's also ecstatic to have puzzle enthusiasts from Quebec, B.C., California, Romania, and Germany reach out to him expressing their interest in trying their hand with the Conformity puzzle.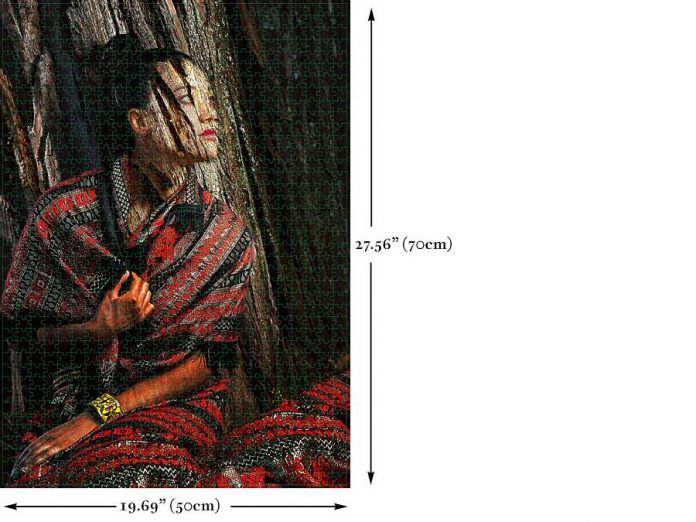 Beyond a quality unique puzzle to challenge yourself or offer as a great gift, your PuzzQuest purchase makes a difference in the art world too. You can feel good knowing every PuzzQuest puzzle sold results in a portion of the proceeds going back to the artist and a portion to the arts community.
"At PuzzQuest, we're more than just puzzles, we're about contributing to a great cause," Gill explains. "I'm excited about supporting artists and the arts community. I can't wait to write that first donation cheque."
The first production of PuzzQuest puzzles has been arriving at warehouse distribution centers across North America and are now available for purchase.
If you're looking for a new hobby or you're an experienced puzzler seeking a new challenge, you can buy a puzzle directly from PuzzQuest's website at puzzquest.ca. They are also available on Amazon, currently in the U.S. and Canada.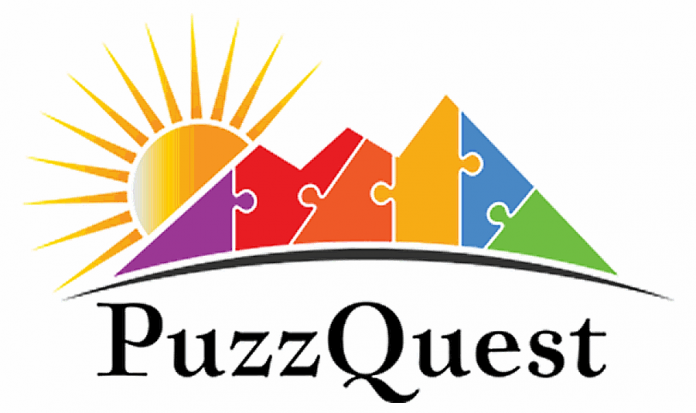 For more information, visit puzzquest.ca, where artists can learn more about submitting a piece of artwork and puzzlers can purchase a unique jigsaw puzzle experience. You can also follow PuzzQuest on Instagram, Facebook, and YouTube.
This story was created in partnership with PuzzQuest.