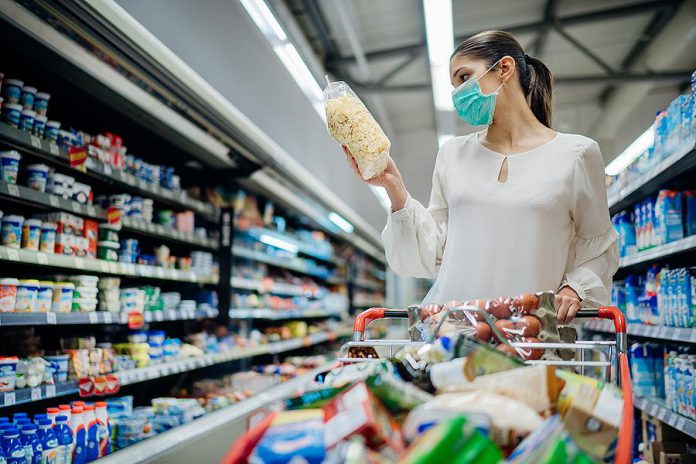 With 24 new positive cases of COVID-19 reported in the Peterborough region since Monday (January 11), local health officials and politicians are urging residents to consider the necessity of each trip outside the home during the province's stay-at-home order — while anticipation of the Pfizer vaccine's arrival for local long-term care residents is ramping up.
During a Peterborough Public Health media briefing held Friday (January 15), Peterborough's medical officer of health Dr. Rosana Salvaterra said public health's inter-agency vaccine planning team held its first meeting Friday morning.
The vaccine's local arrival is expected sometime during the week following February 1st, with all long-term care home residents and — if supplies allow — home staff and caregivers receiving their first dose by February 15th.
Advertisement - story continues below
"I have complete confidence that we will meet our target and that we will take full advantage of the vaccine when it finally does arrive," said Dr. Salvaterra.
As for the possible scenario where someone associated with a long-term care home refuses to be vaccinated, Dr. Salvaterra noted obtaining the vaccine is "completely voluntary."
That said, in a letter she addressed to long-term care home staff, she has urged they "truly consider this (getting a shot) as something for their not only own benefit but also for the benefit of residents."
"I'd like to see the (vaccination compliance) rate over 75 per cent for long-term care staff," she added.
The overall COVID-19 picture shows that as of Friday (January 15), there were 51 active COVID-19 cases in Peterborough city and county, Curve Lake and Hiawatha region — the same number reported earlier in the week following the resolution of ongoing cases since. In addition, 113 close contacts of positive cases are being monitored.
Since the pandemic's outbreak, Peterborough Public Health has reported a total of 459 cases, of which 403 have been resolved. There have been five COVID-related deaths confirmed. To date, 40,300 residents have been tested.
Breaking the numbers down further, there has been a decrease in new positive COVID-19 cases. The week of December 28th saw 71 new cases reported, but that dropped to 49 new cases during the week of January 4th. As noted, this week has seen 24 new cases reported so far.
Advertisement - story continues below
As for outbreaks, two are ongoing. One is at Fairhaven, the municipally run long-term care home in Peterborough, where a staff member tested positive January 11th, and the other is at an unidentified congregate living facility, also in Peterborough.
In the case of the Fairhaven outbreak, administration has reported there is no evidence as of yet the virus has been transmitted within the home, but the results of outstanding tests are pending.
Much discussion during the briefing centred on the province's new stay-at-home order. Helping to add some clarity to the rules was Peterborough-Kawartha MPP Dave Smith.
"This virus does not walk, it doesn't fly, it can't move around unless it's moving with people," said MPP Smith.
"The stay-at-home order is very simple. It you want to go out, there is one question and only one question that you need to ask. Do you need to go out or do you want to go out? If you need to go out, by all means, go out. But if you want to go out, delay that by a couple of weeks until we lift this order."
Speaking to heightened social media chatter regarding police doing random stops of people to check why they're outside of their home, MP Smith insisted that simply isn't happening.
"Yesterday (Thursday) there was a speed trap on Chemong Road. I have since spoken to police and they have assured me they have not pulled anyone over randomly to find out if their trip was essential. There are a number of reports (of random stops) that are third and fourth hand. There's nothing first hand."
MP Smith also addressed another contentious issue, that being the determination that big-box stores are essential and thus allowed to remain fully open.
"We don't want to be in a position where we're creating an unbalanced field and unduly punishing small businesses by letting larger stores that sell multiple things stay open," acknowledged MP Smith.
Advertisement - story continues below
"Downtown Peterborough, for example, has struggled significantly. All of the stores there are small stores. In order for you to buy multiple things, you're making multiple stops. That's multiple contacts; that's multiple opportunities to spread the virus. We're trying to reduce the number of opportunities of having contact with others."
For her part, Dr. Salvaterra echoed the do-I-need-it-now mantra.
"If it's a light bulb, do I need it now or can it wait? It's about making decisions to reduce not only day-to-day trips, but also reduce the number of times you are leaving your home — seeing if you can consolidate those visits and making the most efficient use of those risky times (outside the home). Each time you go out you are taking a risk."
Also present for the briefing were Peterborough-Kawartha MP Maryam Monsef, and Peterborough board of health chair and Selwyn mayor Andy Mitchell — the latter of whom was re-elected this week to another term as health board chair. In his comments, Mayor Mitchell focused on staying the course until the local population can be vaccinated.
"I know you're tired and frustrated," he said. "Everyone is and with good reason. But we can't give up now. Even though it may not seem like it, the end is beginning to come into focus. This spring we will not just subdue COVID, we will beat it. Our challenge is to get from where we are today to summer."