Merit Precision Limited in Peterborough is receiving $1 million from the Ontario government to manufacture bottles for hand sanitizers and disinfectants produced by Peterborough-based Charlotte Products.
Charlotte Products, a family-owned company that produces cleaning products, ramped up production during the COVID-19 pandemic of cleaners, sanitizers, and disinfectants. However, the company cannot secure enough bottles to meet the growing demand for its products.
"To be globally competitive and resilient in times of crisis, supply chain partners must be innovative and find new ways to collaborate," says Tim Barrie, president of Merit Precision. "This investment will help to build an integrated cluster for sanitizers and disinfectant production, ensuring the manufacturer has secure and continuous access to bottles."
Advertisement - content continues below
Merit Precision is an injection moulding company that primarily manufactures parts and components for the auto sector. The $1 million in provincial funding will allow Merit Precision to expand its operations by investing in two blow moulding lines, tooling, and the necessary infrastructure to manufacture bottles.
Merit Precision itself is investing another $1.3 million in this project, which includes purchasing moulding, automation, and bottle-making equipment.
The expansion will create 10 new local jobs and retain 75 positions, according to a media release from the Ontario government.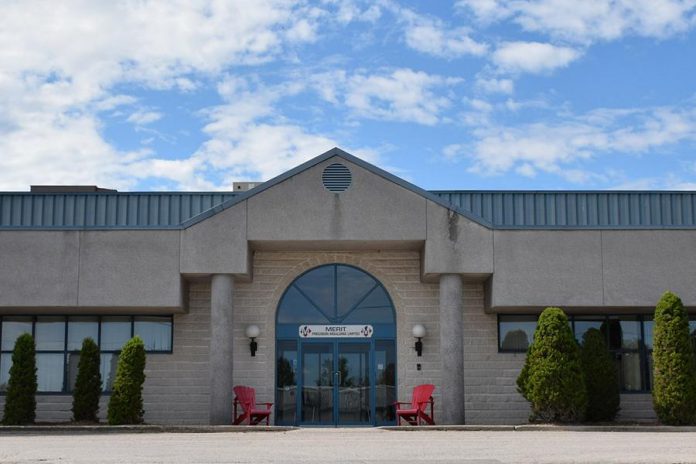 "It is amazing to see the incredible working partnership between Charlotte Products and Merit Precision which has led to the creation of more jobs in our community," says Peterborough-Kawartha MPP Dave Smith. "Like many municipalities across the province, we are struggling during the pandemic and these types of innovative partnerships are critical to support our local economy."
The $1 million in funding for Merit Precision comes from the Ontario Together Fund, which provides targeted investments to increase the province's stockpile of made-in-Ontario products and personal protective equipment, including more than 29 million gowns and more than 491 million gloves, 148 million masks, and over 14 million face shields.