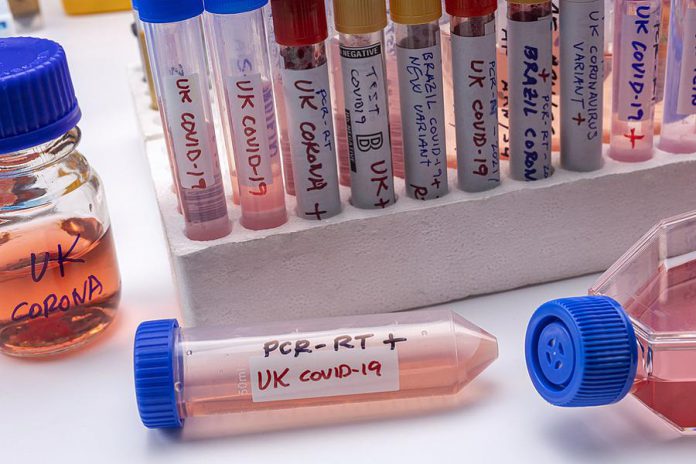 The first case of the more contagious UK variant of COVID-19 in Peterborough has been confirmed.
On Tuesday (February 23), Peterborough Public Health confirmed a local resident has tested positive for B.1.1.7, commonly called the UK variant as it was first detected in the United Kingdom.
"With this confirmation of a variant of concern, following public health measures has never been more important as variants of concern have a higher rate of transmissibility than the dominant COVID-19 strain," says medical officer of health Dr. Rosana Salvaterra in a media release.
Advertisement - story continues below
"Now it's a race against time to try and immunize our most vulnerable populations while containing the spread of further cases," she adds. "This is where we need everyone's help."
The health unit says the variant case is a man in his 20s who works from home and is self-isolating, adding that contact tracing is underway.
According to the health unit, the man appears to have been infected by a roommate who was identified as a high-risk contact of another case from another region. This roommate has since left the Peterborough area.
There is one other high-risk contact connected to the man's household who has tested negative, the health unit says, but will be retested in 10 days.
Advertisement - story continues below
There are currently 390 confirmed cases of the B.1.1.7 variant in Ontario. The first confirmed case of the variant in the greater Kawarthas region was reported in Port Hope on Tuesday, February 9.
Dr. Salvaterra is urging local residents to avoid all non-essential travel, don't invite visitors into your home, stay two metres distant from others, wear a mask, wash your hands frequently, and get tested if you have even one symptom.
"The good news is that the vaccines in use are effective against the known variant strains," she says. "But we are still a long way away from having all our vulnerable populations protected."
"We are working very hard to ramp up our local immunization roll out as supplies allow, so we are counting on the community's support so we can avoid the exponential spread of the virus as seen in other areas of the world."