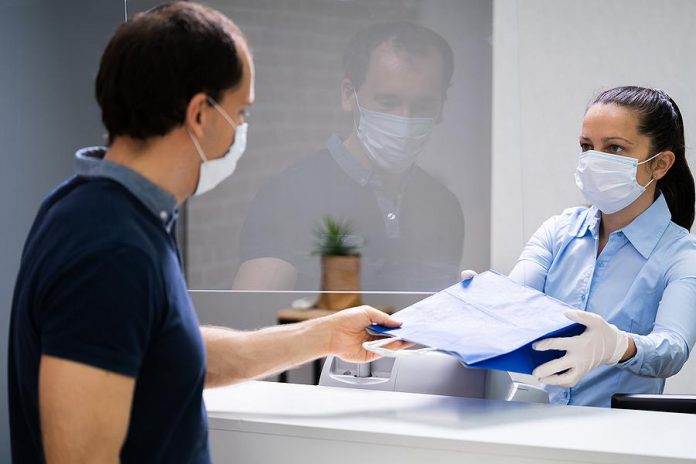 Any prospect of the Peterborough region being moved any time soon to the less restrictive 'Green-Prevent' level of Ontario's COVID-19 response framework has been dashed by rising positive case numbers, an ongoing outbreak in Buckhorn, and the first confirmed case of a COVID-19 variant of concern.
During a Peterborough Public Health media briefing held Thursday (February 25), medical officer of health Dr. Rosana Salvaterra said, "Green is wishful thinking right now given what we've seen in the last week," adding "I'm just glad that we're hanging onto yellow."
"Things can change in a day," Dr. Salvaterra noted. "When we reviewed our data with the province just a couple of days ago, Peterborough was a rainbow. We had one or two indicators that were in green, we had two or three indicators that were in yellow, and we had an orange indicator. We should stay in yellow. Yellow is a good place for us to be right now."
Advertisement - story continues below
On the positive side, the Peterborough region currently has 34 current active COVID cases — a drop of one since last Friday — while the number of close contacts being followed has dropped considerably to 156 from 237 during the same period.
That said, February, with 74 new cases reported to date, is on track for the third highest monthly total of new cases since the pandemic began, eclipsed only by January's 198 new cases and 137 new cases in December.
Also dimming any prospect of movement to 'Green-Prevent' is the number of new cases connected to an outbreak declared February 16th at the Buckhorn Day Care and Nursery School. There are now 17 cases associated with that outbreak, six involving staff members and 11 involving children.
And then there's the region's first positive case of a COVID-19 variant of concern, confirmed February 23rd involving a man in his 20s. According to the health unit, his exposure came as a result of his contact with a roommate identified as a high-risk contact of a variant of concern case from another region. That roommate has since left the Peterborough area.
"Where there's smoke, there's fire," Dr. Salvaterra said. "We are worried that there are other people who are infected with a variant of concern in our community."
Advertisement - story continues below
But while the Peterborough region is destined to remain at the 'Yellow-Protect' level for the foreseeable future, there is positive news on the vaccine front. As of Thursday morning (February 25), 1,136 doses have been administered locally.
"This morning our public health teams have returned to long-term care homes to administer the second dose to residents and yesterday (Wednesday) PRHC opened its vaccination clinic for health care workers," said Dr. Salvaterra, noting that group includes long-term care home staff and essential caregivers as well as high-priority health care workers.
"The goal is to have 2,500 immunized (with their first dose) by next week."
Dr. Salvaterra added that retirement home residents will begin getting vaccinated March 5th.
"Our next priority is to vaccinate adults who are 80 years of age and older. Peterborough will be relying on the provincial booking system that should be ready by March 15th. The booking system is called COVax. When it's ready, residents will be able to book an appointment either online or by telephone. As soon as it's ready we'll be pushing that information out to all of our communities in a variety of ways."
Dr. Salvaterra warned of a vaccine-related telephone scam that has surfaced locally. She said some have received a call asking them to sign up for vaccination in exchange for a $119 fee as well as financial information.
"The vaccine is absolutely free," she stressed, noting police have been contacted and are investigating.
Advertisement - story continues below
Meanwhile, a multi-ministerial enforcement blitz conducted locally last week saw 260 businesses inspected for compliance with COVID-19 public health regulations, with seven charges laid against seven businesses. In addition, 36 formal warnings were issued as well as 17 orders under the Ontario Occupational Health and Safety Act.
"A key area where compliance was lacking was the need for workers to be actively screened before they came to work," Dr. Salvaterra said. "That was a change implemented when the stay-at-home order was lifted. It appears that several local businesses are still not in full compliance with that."
Also commenting during Friday's briefing were Peterborough-Kawartha MP Maryam Monsef, Peterborough Mayor Diane Therrien, Hiawatha First Nations Chief Laurie Carr, and Peterborough Board of Health chair and Selwyn Mayor Andy Mitchell.
Chief Carr noted that Hiawatha is again open to outside residents, but only to those who live in green, yellow, or orange level zones. Identifications are being checked at Hiawatha businesses to determine the point of origin.
For a full list of what's allowed and not allowed at the "Yellow-Protect" level, visit ontario.ca/page/covid-19-response-framework-keeping-ontario-safe-and-open.