The pandemic has been a devastating hit for many local business owners, artists, and makers. Lockdowns and restrictions have put those working in an already fragile industry in an increasingly precarious position.
Keeping local businesses, artists, and makers afloat during a tough time means stimulating the local economy and ensuring they are around post-pandemic to offer unique and sustainable products. Plus, by spending money locally, you support the livelihood of workers right within your community.
Watson & Lou at 383 Water Street in Peterborough is a one-stop shop where you can do exactly that. According to Anna Eidt, who co-owns the downtown creative hub with her business partner Erin Watson, over 75 per cent of their local creative goods are made in Peterborough and the Kawarthas.
Advertisement - story continues below
"We need people to invest in us so we can keep investing in all the local artists and makers that work with us," Eidt tells kawarthaNOW. "I think it's becoming more mainstream for people to think about where their stuff is made, where the materials are coming from, who is making it, and what they're getting paid."
Eidt and Watson's business has been dealing with the same challenges most are facing throughout the pandemic. Lockdowns and physical distancing have meant less walk-in traffic and thus less revenue. Eidt says the most recent lockdown, which closed their doors to in-person shopping, was particularly challenging even though Watson & Lou has a robust online shop.
"Running an online shop and running an in-person shop are very different jobs," Eidt notes. "Often with one-of-a-kind handmade goods, people want to see them and touch them and experience them before making a purchase. That experimental aspect of the shop had been missing from the customer experience."
The lockdown was also difficult, Eidt says, since she and Watson missed having face-to-face interactions with their customers.
Eidt and Watson are thrilled in-person shopping is again available now that the province-wide lockdown is over, but they are also continuing to offer curbside pickup and free local delivery for orders over $20.
"I would argue our online ordering system is just as easy as the larger companies," Eidt points out. "We are keeping our curbside pickup and free local delivery going because we've learned that the best scenario is to diversify how people can obtain Watson & Lou goods."
Advertisement - story continues below
You can order Watson & Lou merchandise — including everything from prints and ceramics to all-natural body products and small furniture pieces — for curbside pickup or delivery through their website at www.watsonandlou.com. Online orders can be shipped anywhere in Canada for a flat rate of $12, or for free if your order is above $100.
For those who prefer to visit the Water Street store, Eidt assures Watson & Lou is going above and beyond with their COVID-19 safety measures to make sure in-person shopping is a safe experience for everyone involved.
"We are sanitizing ourselves, the front door, and all commonly touched surfaces," Eidt explains. "We make sure that we are wearing masks at all times in the building. We have four customers maximum at a time. Even though our space is fairly big, we decided to air on the side of caution."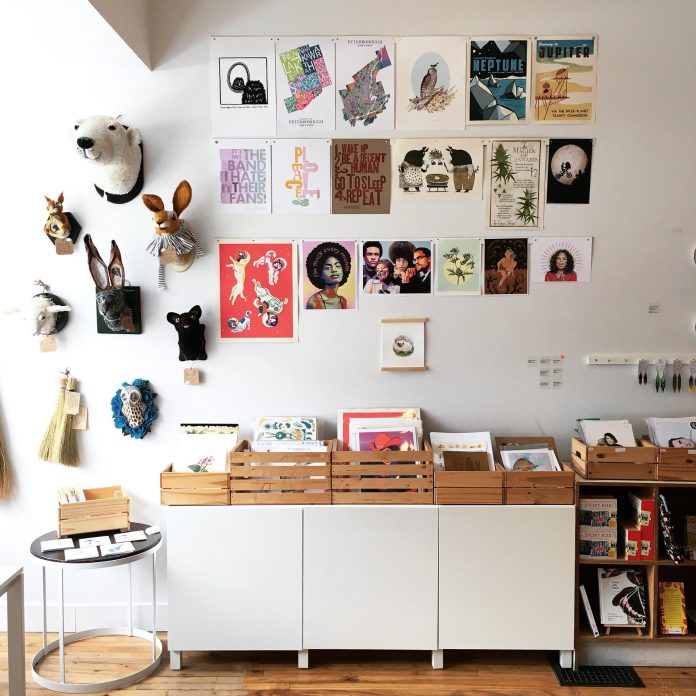 Watson & Lou is an excellent example of a locally owned business that gives back to the greater Peterborough community, not only by stocking local suppliers but by promoting charitable initiatives.
For a week last March, after the onset of the pandemic, Watson & Lou donated five per cent of their online sales to The Theatre on King, an intimate black-box theatre in downtown Peterborough that has been unable to operate since the pandemic began.
"From a personal and business perspective, all facets of the arts and our downtown are important to us for personal enrichment, but also if we want businesses to do well, we have to have all kinds of offerings available to downtown," Eidt explains.
"Performance arts spaces which simply cannot operate safely right now are even more precarious than under normal circumstances. We thought that we should do our best to channel at least something to some performance venues."
Advertisement - story continues below
In addition, if you order online from Watson & Lou, there's a tip option during checkout that goes directly to YES Shelter for Youth and Families. In January, customers donated $150 for the shelter.
"It's just an easy way to channel money to them while you're getting a gift," says Eidt.
Another pivot for Watson & Lou throughout the pandemic has been transforming their workshop space into a vintage room. Here, five different vendors are set up to sell quality handmade vintage items.
"We feel like it's a natural extension of what we do because it's eco-friendly, and there's a lot of quality handmade goods back there," Eidt notes. "We're really excited to have that sort of extended retail space to help a few vintage collectors in town."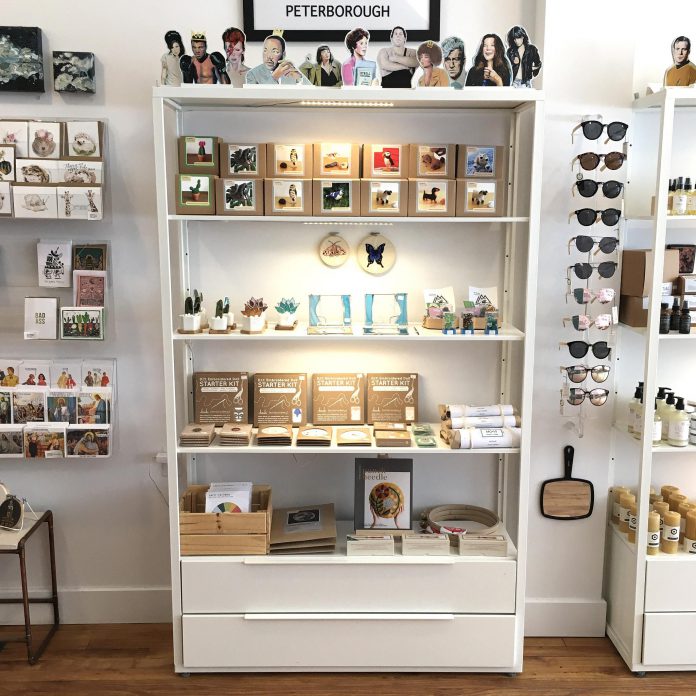 The vintage room takes place in a space that has been empty since the onset of COVID-19. Pre-pandemic, Watson & Lou held craft-related workshops in this space — an offering they hope to bring back, but only when it is completely safe to do so.
"We don't want to put people at risk by having even small workshops," Eidt explains.
"Luckily, we have a really beautiful collection of crafting kits, and people have been making use of those. We've heard many customers have been doing video chats with each other while trying out their kits. It seems like the spirit of the workshops is being kept alive, and that warms our hearts."
Advertisement - story continues below
Eidt says both she and Watson have felt the community's support throughout COVID-19 and appreciate the concerted effort by many people to purchase locally instead of at the online giants.
"That's why we are still here throughout January and February, because people made that effort," Eidt says.
She encourages the community to continue making this effort, and to choose local when you have the option.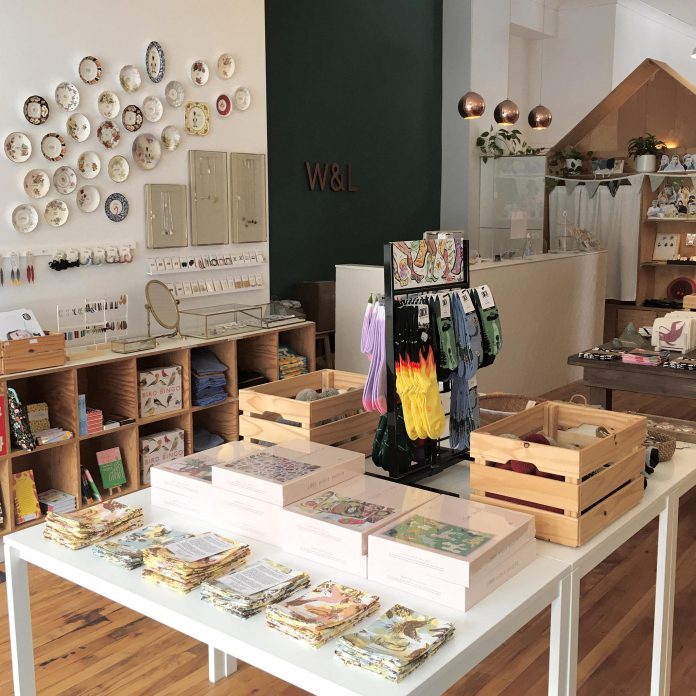 "Before clicking to buy something that you need that's coming from overseas, just spend an extra couple of minutes to see if you can get that thing locally," she urges, adding that you're more likely to find something unique at Watson & Lou.
"Think about gifts that are going to be special and longer-lasting instead of disposable," Eidt says. "Hopefully, we can provide those options."
Watson & Lou is located at 383 Water Street in downtown Peterborough and is open Monday to Saturday from 12 p.m. to 5 p.m. You can visit www.watsonandlou.com to shop online and to place orders for pickup or delivery. You can also follow Watson & Lou on Instagram, Facebook, Twitter, and Pinterest.