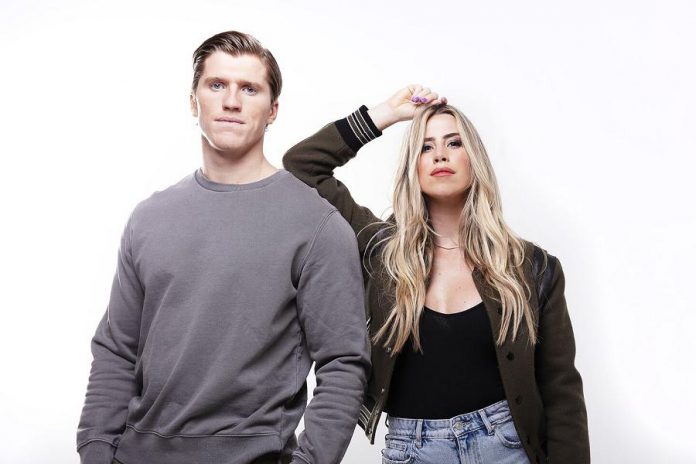 While no definitive record exists, it's a pretty safe bet that the words "See you next summer" were spoken from Del Crary Park's Fred Anderson Stage on Saturday, August 17, 2019 after the final concert of Peterborough Musicfest's 33rd season.
After all, there was absolutely no reason to believe that Peterborough Musicfest wouldn't return for its 34th season in the summer of 2020. Since 1987, the free admission concert series had been right as rain — a welcome given on the summer things-to-do list of thousands of live music fans, both local and from out of town.
But in March 2019, the advent of the COVID-19 pandemic and its associated lockdown restrictions put the brakes on all events to come, Musicfest included. For the first time since festival founder Fred Anderson brought free music concerts to the masses, Del Crary Park would be eerily quiet each Wednesday and Saturday night in July and August.
Advertisement - story continues below
"I was very sad for a couple of months," recalls Musicfest general manager Tracey Randall of what followed when she realized the 2020 season would be a no-go. "Music brings soul to Peterborough. The city has so many arts venues and spaces and places to go to see theatre and hear music … people jamming on the streets and in the bars. To not have that anywhere hurt Peterborough."
With the prospect of Musicfest returning to Del Crary Park this coming summer still very much uncertain, Randall and her team have embraced what has become the buzzword of the pandemic: pivot.
So it is that, on Saturday, March 27th at 8 p.m., Peterborough Musicfest will present "Live At Home" via Zoom, headlined by The Reklaws — siblings Stuart and Jenna Walker — performing on stage at Showplace Performance Centre, joined from Nashville by special guest James Barker.
VIDEO: Peterborough Musicfest Live At Home announcement
Packaged and produced by local filmmaker and music photographer Michael Hurcomb, and emceed by the always-entertaining Megan Murphy, access to the event, in keeping with Musicfest's mandate, will be free — but is limited to 999 people as Zoom can only accommodate a maximum of 1,000 people.
The final half hour of the event will be dedicated to "An Intimate Conversation With Jen and Stu of The Reklaws", during which the duo will interact with, and answer questions from, those logged on for the event.
Event tickets are available at www.sidedooraccess.com, an online service started by British Columbia-based singer/songwriter Dan Mangan as a way to help some of his musical friends connect more broadly with audiences.
Advertisement - story continues below
That platform is also being used to facilitate the Zoom broadcast that, according to Musicfest marketing and communications specialist Justin Sutton, will offer a unique capability.
"The Reklaws will see their fans on screen from the stage and be able to communicate with them," Sutton explains. "They'll be able to see their happy faces and can talk to them when they want to. So they'll actually be performing to human beings, which is kind of neat because a regular live stream broadcast through YouTube or whatever is one way. There's not the same energy."
Saying "We need a real pro at the helm", because of the technical challenges the event poses, Sutton adds having Hurcomb involved is key.
"We don't want to present a sort of no-frills performance from somebody's bedroom. We want a real show — a high-quality nice-looking show. We think we've hired one of the best there is."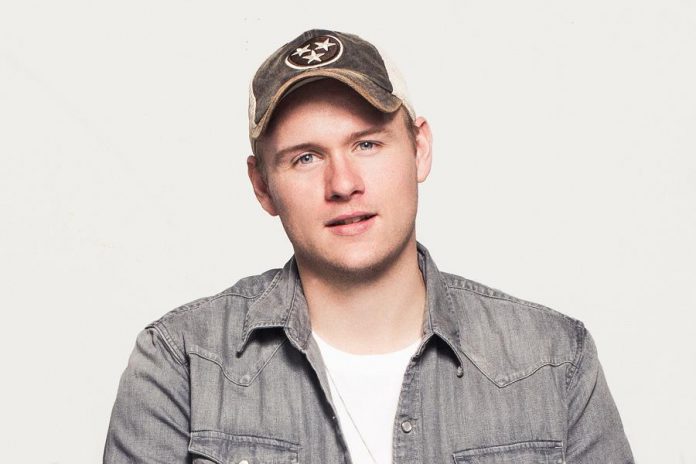 In The Reklaws and James Barker, country music fans will receive a double dose of two of the hottest and most successful Canadian acts in recent years.
After scoring their first hit in 2017 with Hometown Kids, the Reklaws' 2018 debut EP Feels Like That — powered by the chart-topping title single — brought the duo a Juno Award nomination for Country Album of the Year and the Rising Star Award from the Canadian Country Music Association.
Since then, The Reklaws have released two full-length albums, the latest being 2020's Sophomore Slump, which has spawned the Top 10 singles "Where I'm From" and "Not Gonna Not".
Advertisement - story continues below
As for James Barker, who hails from Woodville northwest of Lindsay and fronts the band that bears his name, he too has been multi-awarded, including two 2018 Juno Award nominations for Breakthrough Group of the Year and Country Album of the Year for the band's debut EP Game On, taking home the statue for the second. The chart-topping single "Chills" from the same EP got the Single of The Year nod from the Canadian Country Music Awards.
The band's second EP Singles Only brought forth the monster hits "Good Together", "There's a Drink For That"", and "Keep It Simple". Last year, the band released its third EP JBB-Sides with the singles "Slow Down Town" and "Summer Time".
In The Reklaws, Musicfest is welcoming back an act Randall terms "a part of our family." This will mark the siblings' fourth Musicfest appearance in five years. As for Barker, his appearance marks a coup of sorts. Randall has tried for several years to bring him to the Fred Anderson Stage but various factors have impeded that effort.
VIDEO: "Where I'm From" – The Reklaws

PMF Live At Home, stresses Randall, wouldn't be remotely possible without the continued support of Musicfest sponsors combined with funding from all three levels of government.
"We're very thankful for sponsors who stuck it out and gave us money in 2020 and have said they don't want it back," she says. "They (the sponsors) are wanting us back. They are there to support our community and bring free music. We will continue to do that because that's our mandate and that's what our sponsors expect of us."
While PMF Live At Home will satisfy the live music experience hunger of many, the event will serve another important purpose, notes Sutton.
Advertisement - story continues below
"We're in this for the long haul," he says. "We intend to survive this (the pandemic) and come back and be bigger and better and stronger. We're doing everything we can to keep Fred's vision alive until we're back live in the park. In the meantime, we're embracing the digital world and trying to find new and interesting ways to bring people music in other forms."
Randall fully concurs, saying "This keeps keep our brand alive and lets people know that we're still here."
That said, she adds there's also the benefit of involving her team in something tangible again.
VIDEO: "Keep It Simple" – James Barker Band

"We live for the live experience," says Sutton, who will mark two years with Musicfest this April, working side-by-side with events coordinator Emily St. Pierre and administrative assistant Amanda Meekin.
"Not being able to bring that to people has been very hard on us. Doing a livestream event isn't what we're known for, but we think we have something unique to offer."
As for Musicfest presenting a summer concert series in 2021, be it a full season or an abbreviated one, that's at the mercy of the pandemic and related restrictions on public gatherings.
Randall, meanwhile, isn't ruling out the possibility of a shorter fall season "as long as people are okay with wearing a jacket."
"We will survive. We have a lot of people behind us and we have an amazing team. We know that our audience believes in us. In the meantime, we're excited to bring music into people's homes."