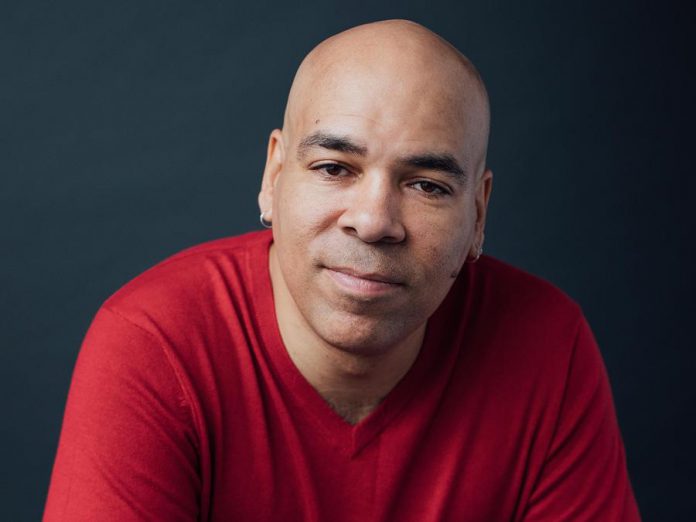 It was Friday the 13th last year when most theatres around the world went dark.
It's hard to believe it's been a year. It's even harder to believe that most theatres, worldwide, have remained dark since that fateful Friday in our year of the virus.
To mark the anniversary of theatres going dark, Aurora Nova Productions — a Berlin-based international theatre-booking agency — issued a global call to action in January to "let there be theatre", inviting theatre companies and venues all over the world to produce Iranian playwright Nassim Soleimanpour's White Rabbit Red Rabbit free of charge on March 13, 2021.
Advertisement - content continues below
In Peterborough-Nogojiwanong, Public Energy's Bill Kimball, with support from 4th Line Theatre in Millbrook, answered that call.
On Saturday, March 13th, Public Energy and Market Hall Performing Arts Centre will join companies and venues both big and small and on every continent to present the critically acclaimed White Rabbit Red Rabbit, one of the most widely performed plays in the world. The production will be staged at 8 p.m. in every time zone around the world, resulting in a massive 24-hour global theatrical event.
The "Let There Be Theatre" project is a truly profound way to mark such an historical milestone — it is, in itself, history in the making.
The concept speaks to the impossible circumstances from which it was born. It boldly represents an act of hope, of resiliency, of art in spite of all — daring to remind us there does exist an "after", filled with the powers and possibilities of performance, just waiting to be actualized.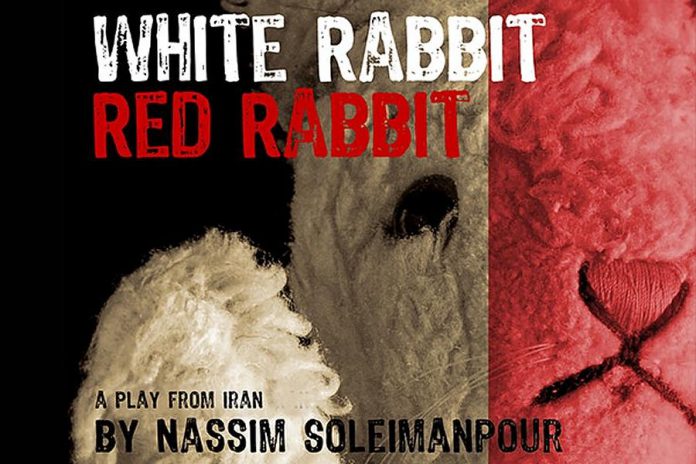 The concept is made even more poignant by the script that has been selected for the "Let There Be Theatre" project. In 2011, Soleimanpour was unable to get a passport because he had refused to do military service. Unable to leave his homeland, but eager to have his work performed before international audiences, he wrote a play that could travel on his behalf — he wrote himself to freedom.
What makes Soleimanpour's White Rabbit Red Rabbit so unique is that it is performed as a cold read — without the need of a director, set, or rehearsals. Rather, the script requires only a brave performer willing to read it in front of a live audience, without having read it before or knowing anything about it.
For the "Let There Be Theatre" project, Soleimanpour is making his play available free of charge for anyone to perform, allowing local producers to keep any box office revenues as a way to help local actors and theatres.
Advertisement - content continues below
Joining the ranks of brave artists around the world performing the play is the imitable Beau Dixon, who will represent Peterborough-Nogojiwanong by reading White Rabbit Red Rabbit live from Market Hall Performing Arts Centre in downtown Peterborough — the first live theatre performance at the Market Hall in a year. The performance will livestreamed to a virtual audience via Zoom.
"I'm looking forward to doing this reading online, because the actors are not able to read the script ahead of time," says Dixon, "I don't have anything to say about the script — and I like it that way."
Dixon will be following in the theatrical footsteps of many famous actors who have cold read the script over the years, including John Hurt, Martin Short, Dominic West, Stephen Rea, Nathan Lane, Whoopi Goldberg, Andrea Martin, Brian Dennehy, George Takei, F. Murray Abraham, and more.
VIDEO: "White Rabbit Red Rabbit" trailer

"I find the spontaneity exciting and frightening," Dixon says of the cold read. "Those are two elements that make for great theatre. Cumulating those two things — fear and excitement — creates an intimate connection with the audience. That's what makes theatre so magical."
"Beau has agreed to really push his acting skills to the limit by performing a play without ever reading it in advance," adds Kimball, Public Energy's executive director. "We had planned for this to be shown to a limited-size live audience at the Market Hall. But now, due to the local spike in COVID variant cases, it will be presented online only."
"That said," Kimball continues, "Beau will still be performing the show from the Market Hall stage, so we have partially accomplished our goal of presenting the first live show at Market Hall in a year — just like the producers of White Rabbit Red Rabbit intended when they put out the call to 'let there be theatre'."
Advertisement - content continues below
While there will be no live audience inside the Market Hall, Dixon's performance of White Rabbit Red Rabbit is the first on the Market Hall stage since the pandemic wrenched all programming to a halt last year.
"It's very exciting to see the lights being turned on and building being used," says Chad Hogan, Market Hall's general manager.
"The space is more than just a room to me," he adds. "Having artists on stage, that's why we exist. Being able to do something like this — drawing attention to the fact that the Market Hall stage has been dark for a year — it's extremely exciting and emotional, really. Hats off to Public Energy for putting it together."
As part of the "Let There Be Theatre" project, but unique to Peterborough-Nogojiwanong, is Public Energy's online presentation of Alone, with you, a world premiere of devised digital theatre created by Ashley Frederick and Noah Sisson. The innovative piece of digital theatre premiered Saturday, March 6th on Public Energy's website, free of charge for audiences.
"It's a terrific piece of work, not only in terms of showcasing these gifted artists, which is does, but also as a brave exploration of the possibilities for creating online from a devised theatre perspective," says local artist Kate Story, who operated as an outside advisor for the performance.
"I'm in great admiration of the artists," Kimball adds. "They have created a new work collaboratively, but entirely in separate cities, using online communication. And working with a stage manager, Eryn Lidster, in a third city."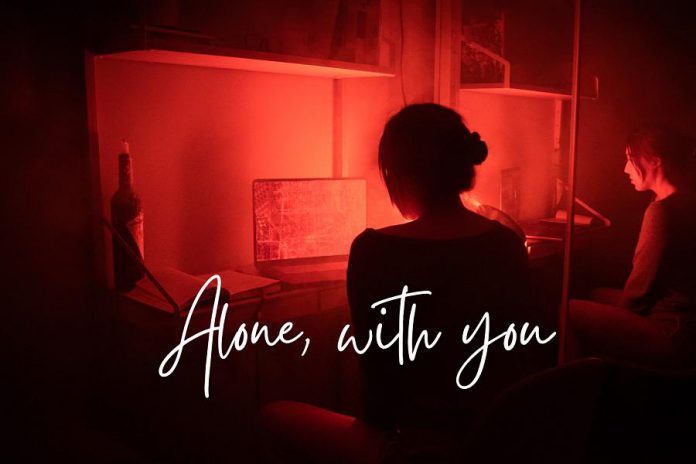 Public Energy presents online audiences with a unique opportunity to participate in an historic global movement, marking a day that will live in infamy: the day our beloved theatres went dark.
In the spirit of resiliency, by turning the lights back on, if only for a moment, each of us can celebrate a glimmer of hope while we also lament.
Alone, with you is available to view, free of charge, on Public Energy's website at publicenergy.ca/performance/alone-with-you/
Beau Dixon's reading of White Rabbit Red Rabbit will be livestreamed from the Market Hall stage at 8 p.m. on Saturday, March 13th. The performance will not be available for later viewing, so get your tickets at publicenergy.ca/performance/white-rabbit-red-rabbit/. Tickets are free or pay what you can.