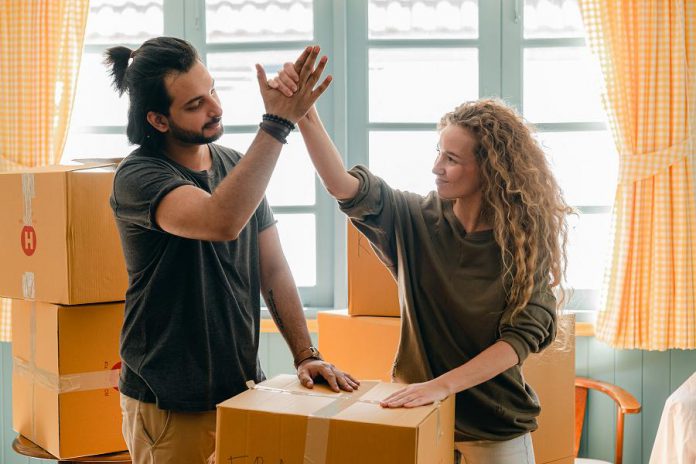 Habitat for Humanity Peterborough & Kawartha Region is now accepting applications from families, seniors, singles, and couples for affordable homeownership opportunities. The opportunities arise from their soon-to-be-completed project — a 41-unit condo building at 33 Leahy's Lane in Peterborough.
This project, the first of its kind for Habitat for Humanity across Canada, could not come at a more urgent time. Locally, housing prices have dramatically increased, making decent and affordable homeownership out of reach for may.
"The increased demand due to the 407 extension, the lack of available land, and increases in prices in larger surrounding markets have all had dramatic effects on home prices locally," says Christina Skuce, director of philanthropy and communications for Habitat for Humanity Peterborough & Kawartha Region.
"There are people who have been saving or working to pay off debt for years, but they can't get a down payment because the housing prices are skyrocketing locally," Skuce adds. "They're stuck in a cycle of paying rent and not building any equity."
Operating across Peterborough and the Kawartha region and into Haliburton Highlands, Habitat for Humanity has helped 42 local families into safe, decent, and affordable homeownership since 2002. Habitat's mission is to bridge a gap for low-income working families and individuals by providing an opportunity to pay an affordable mortgage geared to their income.
The Leahy's Lane condos will give an additional 41 families and individuals a hand-up to purchase their own homes.
"Our previous efforts to build semi-detached or fully detached homes were great, but building four or five homes a year would not make enough of an impact for the affordable housing crisis that's going on right now," Skuce notes. "With this condo development, we can help 41 families and individuals to move into the condo early next year."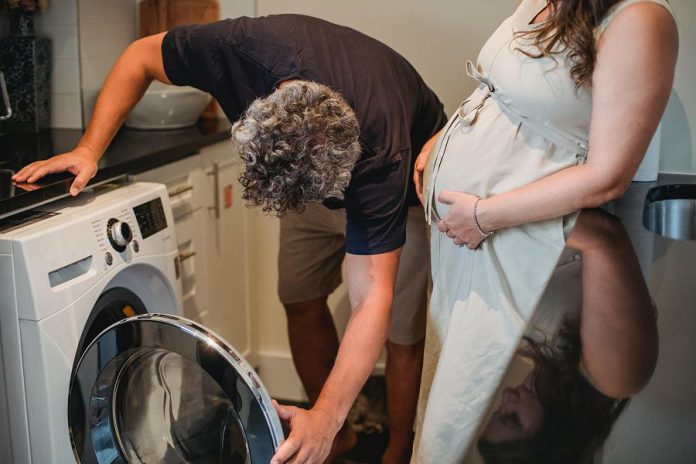 The Leahy's Lane condos will be a mixture of one, two, and three bedroom units. For the first time ever, Habitat for Humanity is offering homeownership opportunities beyond families. Singles, couples, and seniors are also eligible for these condos. The building is three storeys with an elevator and universal design, meaning it also provides an opportunity for accessible housing in the community.
Each unit includes a fridge, stove, dishwasher, and washer-dryer. There will be a social room, and basement storage units are available. Additionally, the condo is an energy-efficient new build, which will help homeowners save on utility costs.
The building's location on Leahy's Lane is perfect for families since there is a park right down the street, and Nicholls Oval Park is only a short walk away. The building is also situated near schools, public transit, and playgrounds.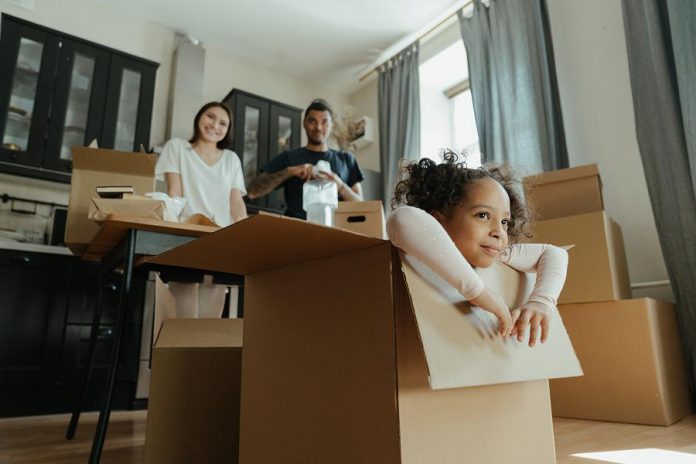 What makes Habitat for Humanity's program affordable is that there is no down payment needed to get into homeownership. Mortgage payments are also capped at no more than a maximum of 30 per cent of the homeowner's gross income.
"That includes your mortgage payment, your property taxes, and your condo fees," Skuce explains.
"One hundred per cent of the funds from homeowner mortgage payments go into what's called a 'fund for humanity' — which goes into paying for affordable housing throughout the community," she adds.
To qualify for one of the units, you must have an annual household income between $30,000 to $80,000 and have an affordable housing need.
Skuce encourages those interested in the homeownership opportunity at Leahy's Lane to sign up for a virtual info session by visiting www.habitatpkr.ca/community/events/.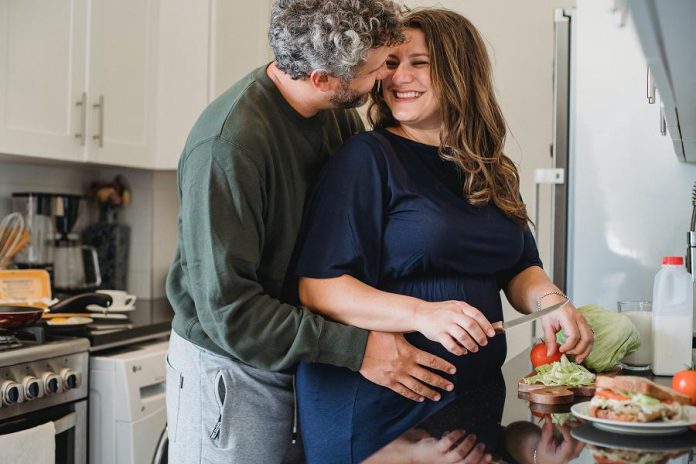 From the comfort of your home, you can learn more about the opportunity and have the chance to talk directly with the Habitat team, who then guide you through the application process. These sessions run just about every other week and are about a half-hour in length.
"We really encourage people not to miss out on this opportunity to get into affordable homeownership," urges Skuce. "A decent place to live and an affordable loan help homeowners to save more. It's a chance to invest in education, pursue opportunities, and have more financial stability and flexibility."
While other Habitat affiliates have completed similar condo projects, this particular model will be the first of its kind for Habitat for Humanity in Canada. According to Skuce, it will be an example that will be rolled out to other Habitat locations across the country when it is completed.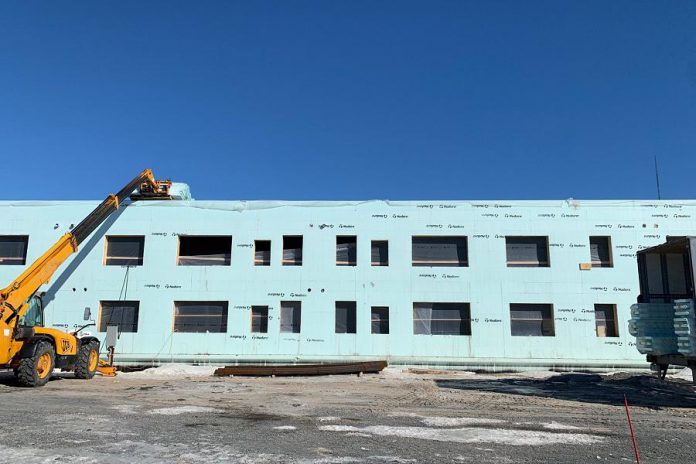 The building's construction is expected to be completed by the end of 2021 for homeowners to move in at the beginning of 2022. Although COVID-19 delayed the start date in the summer, Skuce says construction is still on schedule.
"We've been very fortunate to have some phenomenal construction partners," says Skuce. "They've stepped up in a big way and made this project a priority so that we could stay on schedule and get it done safely. We are following all of the protocols that are put in place by public health."
The way Habitat acquired the Leahy's Lane property is an additional reason the project has moved along quickly.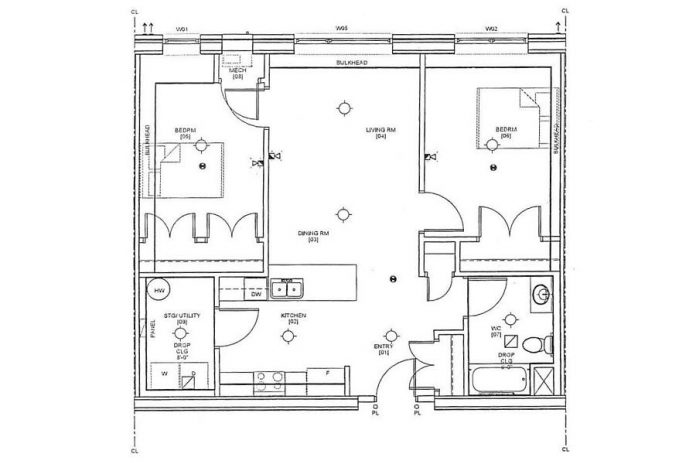 "We were approached by a developer who had a piece of property that had already gone through plans with the city," Skuce explains. "They had planned to build high-end luxury condos but decided that's not the route they wanted to go anymore."
"So they came to Habitat to see if we were interested in the property. That was fantastic for us because this was a property that was essentially shovel ready."
Skuce says they had to make some changes to the developer's interior plans for the condos, but the build was essentially ready to start construction right away.
"One of the biggest challenges for us and so many others in the community is trying to find affordable land to build housing," says Skuce. "We're always looking for more land and more opportunities to build affordable housing."
VIDEO: Habitat Homeownership – Leahy's Lane Condos in Peterborough

To support Habitat for Humanity and future projects like this one, anyone with a property that Habitat could use to build affordable housing is encouraged to reach out to the Habitat team by emailing info@habitatpkr.ca or phoning 705-750-1456.
For those who want to support the building of the Leahy's Lane condos and more affordable homes in the community, donations can be made to Habitat for Humanity Peterborough & Kawartha Region through their website at www.habitatpkr.ca/donations/.
You can also support Habitat through their ReStores — non-profit home improvement and building supply stores. Habitat ReStores pay for 100 per cent of their operating costs, operating costs, so any cash donations will 100 per cent go into the building of affordable homes.
Like many other local businesses, extended closures due to COVID-19 have had drastic impacts on the Habitat ReStores, which comprise a significant fundraising stream for the organization.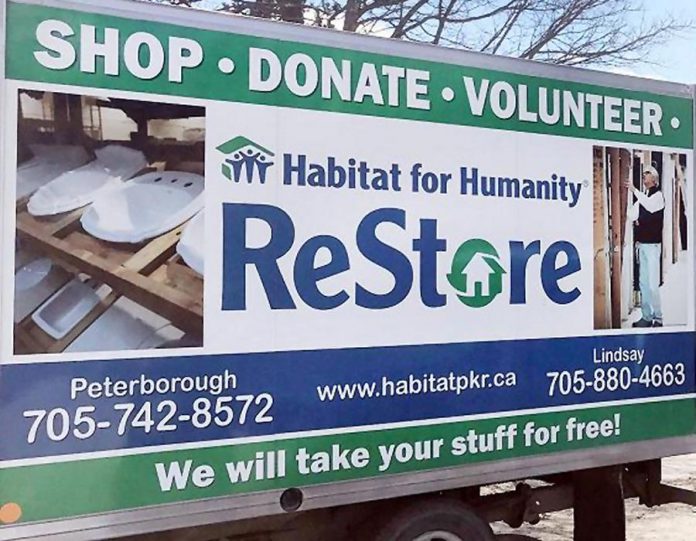 "We encourage people to shop at or to donate their furniture, appliances, lighting, clothing, and more, at our Habitat ReStores in Peterborough or Lindsay," Skuce says. "We are very thankful the Habitat ReStores are able to be open again with the new public health measures that are in effect."
As for future projects, Skuce says Habitat is currently looking for a property for another local condo development.
"We have a couple of opportunities we're pursuing at the moment, but we are still planning to build detached and semi-detached homes," says Skuce. "That part of our build program has not gone away."
For more information about Habitat for Humanity Peterborough & Kawartha Region, the Leahy's Lane condos, and the Habitat ReStores, visit www.habitatpkr.ca. You can also follow them on Facebook, Instagram, YouTube, and LinkedIn.
This story was created in partnership with Habitat for Humanity Peterborough & Kawartha Region.