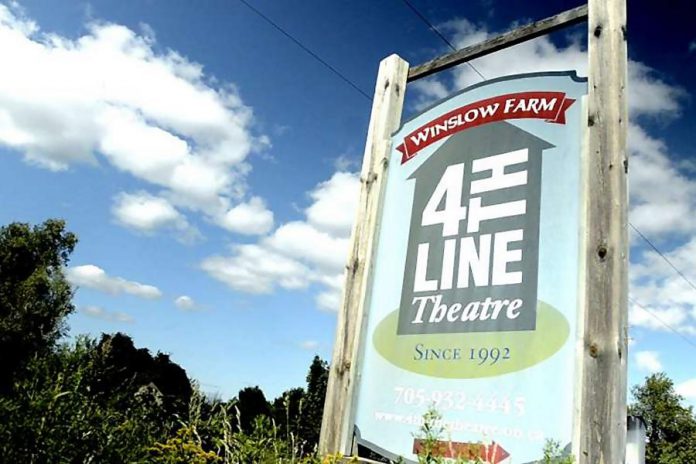 4th Line Theatre in Millbrook is postponing its first play of the 2021 summer season, originally scheduled for July, due to the pandemic.
"I am sorry to have to announce that we have made the difficult decision to postpone the world premiere of Alex Poch-Goldin's The Great Shadow until the summer of 2022," writes managing artistic director Kim Blackwell in an email on Wednesday (March 31). "This decision is based on many factors. Most critical to our decision is the public health directive presently in place for our region."
With the Peterborough region currently in the 'Red-Control' level of the province's COVID-19 response framework, the outdoor theatre is limited to a maximum of 25 people at any performance. Blackwell says this makes it financially infeasible to stage a production, since that represents only 1/16th of the available seating at Winslow Farm.
Advertisement - story continues below
"We also have to make the health and safety of our company members and audiences the number one priority," Blackwell adds. "While the vaccine roll-out is moving forward, the number of active cases in the province is concerningly high. I wish I had better news for you, and I know that this decision may cause you disappointment and frustration."
As for the second play of the 2021 summer season, Maja Ardal's Wishful Seeing, Blackwell says 4th Line Theatre will make a decision on May 1st on whether that production will proceed or also be postponed.
"On the positive side, I know there will be theatre at the farm later this summer," Blackwell writes. "And I expect us to produce theatre into the fall and winter of 2021."
Both plays were originally set to premiere at the Winslow Farm in summer 2020, but were postponed until 2021 because of the pandemic.