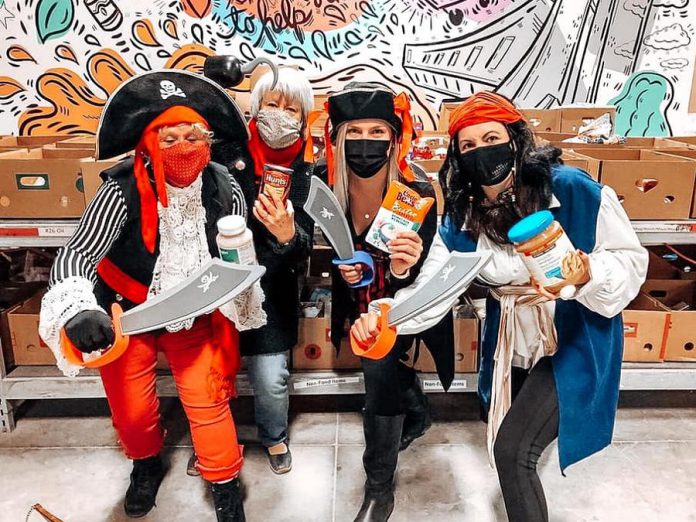 The Peterborough community plundered their cupboards this past weekend to help those less fortunate, with the 'Porch Pirates for Good' food drive in the City of Peterborough collecting a record-breaking 50,000 pounds of food for Kawartha Food Share, according to organizers.
The food drive began with a business challenge on Friday (April 9) with participation from 40 businesses and organizations, including Peterborough City Hall and the Peterborough Police Service.
The business challenge was followed by Saturday's community food drive, which saw volunteer 'porch pirates' drive around neighbourhoods in the City of Peterborough picking up donations from the porches of residents.
Advertisement - content continues below
"Many of our volunteer drivers had to make multiple trips to their designated neighbourhoods, as their cars were overflowing with bags decorated with pirate hats and hand-drawn pictures," reads a media release from Megan Murphy, the food drive's lead organizer.
Prior to the weekend food drive, the largest food drive in Kawartha Food Share history brought in 26,000 pounds of food, organizers say.
The 50,000 pounds of food collected on the weekend will help Kawartha Food Share keep their shelves stocked during the spring months, when donations are typically less frequent.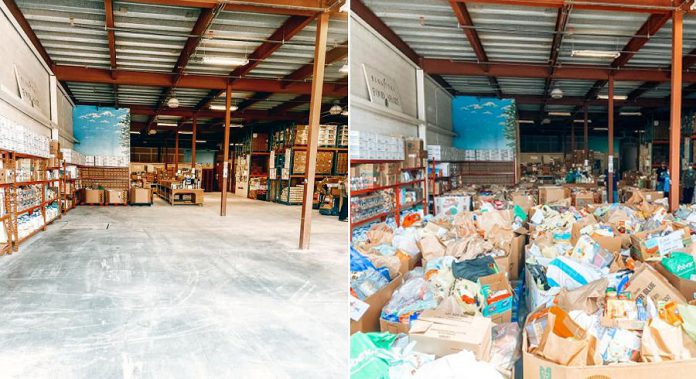 "The Porch Pirates for Good are immensely grateful to this incredibly generous community for stepping up in such a big way," reads the media release. "During a time when many of us feel helpless and isolated, this is a reminder that we are not alone, that we can take care of one another and that being a good neighbour does make a difference — one canned good at a time!"
On average, 8,700 people are using food banks every month in the city and county of Peterborough. At times during the pandemic, there has been a 20 per cent increase of food bank use — including by precarious workers who have lost hours and are relying on food banks for support more frequently.