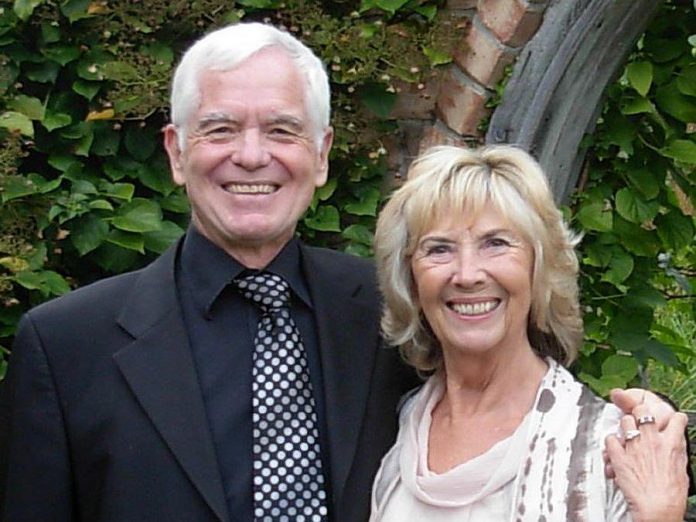 Uwe Meyer, former long-time artistic director and general manager of the Capitol Theatre in Port Hope and a prolific playwright, passed away peacefully at his home on April 24. He was 71 years old.
Born in Bremen, Germany in 1950, Meyer began writing plays while studying theatre at Brock University in St. Catharines, Ontario. After graduating, Meyer spent three years working in academia at Brock University and the University of Windsor before embarking on a career as a production manager in theatres across Canada.
In the mid-1980s, Mayer decided to make the move into theatre management, first as artistic director of Victoria Playhouse in Petrolia, Ontario for two years, where he founded the Petrolia Summer Theatre, and then as artistic producer of the Gryphon Theatre in Barrie, Ontario for six years.
Advertisement - story continues below
In 1997, he moved to Port Hope where he met his future wife Andrea Wigmore Patterson and began working as artistic director and general manager of the Capitol Theatre. He continued in the role for 17 years, during which time he founded the Port Hope Festival Theatre.
A member of the Playwrights Guild of Canada, Meyer had his first play professionally produced in 1980 and, by the end of his career, had written almost 30 comedies, musicals, children's plays and pantomimes produced and performed across North America.
His plays include Dating by the Book, The Caramel House, 1-900-DEE-LITE, The Second Time Around, Baby Bonus, Honeymoon for Three, Leapfrog, The "G" String Broke, and Since You Left Us.
As well as being a playwright, Meyer also directed dozens of professional productions, including several of his own while at the Capitol Theatre.
"He had the most fun writing and directing the Christmas naughty and nice Pantos (at the Capitol)," reads his obituary. "He will be fondly remembered for standing on stage at the beginning of every performance and asking the audience where they came from, with the winner who hailed from farthest away being rewarded with a free drink at the bar."
Advertisement - story continues below
After retiring, Meyer volunteered as an on-air radio host at Northumberland 89.7 FM in Port Hope, where he created the shows Country Classics and Femme Friday.
"We at the station knew Uwe to be an aficionado of country music and more," the not-for-profit community station wrote on Facebook after learning of his death. "His shows were always filled with not only great music but friendly banter that was immediately engaging. You couldn't help but smile and love the guy."
Meyer was also an avid gardener whose property was featured on the Architectural Conservancy of Ontario's Port Hope Branch garden tour.
"He will be remembered by everyone who knew him for his intelligence, humour, talent, honesty and kindness," reads his obituary. "Exit … stage left Uwe!"
A private family gathering will take place post-pandemic. The family requests donations in Meyer's memory be made to the Heart and Stroke Foundation, the Northumberland Hills Hospital, or to the charity of your choice.