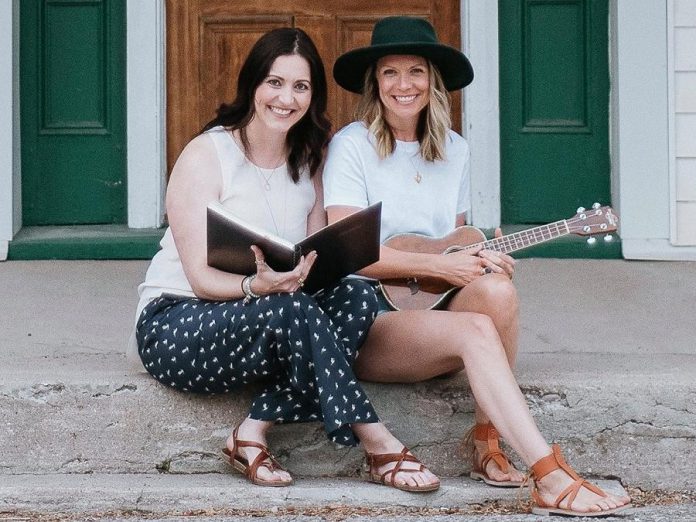 4th Line Theatre in Millbrook is postponing its second play of the 2021 summer season, originally scheduled for August, due to the pandemic — and will instead be bringing a small-scale theatrical event to Winslow Farm in late August.
"I am sorry to have to announce that we have made the difficult decision to postpone the world premiere of Maja Ardal's Wishful Seeing until the summer of 2022," announced managing artistic director Kim Blackwell in a statement issued on Wednesday (May 10). "This decision is based on many factors — most critical to our decision, is the public health directive presently in place for the province."
In late March, the outdoor theatre company had announced it was delaying the first play of its 2021 season, Alex Poch-Goldin's The Great Shadow, for the same reasons.
Advertisement - story continues below
At that time, the Peterborough region was in the 'Red-Control' level of the province's COVID-19 response framework, limiting the theatre to a maximum of 25 people at any performance, which Blackwell said made it financially infeasible to stage a production, since that represents only 1/16th of the available seating at Winslow Farm.
"At the present time, the entire province is under a stay-at-home order," Blackwell writes in her May 10th statement. "And there is no clear sense of what will happen, if or when, the stay at home order is lifted after June 2nd. We do not have a sense of where our region will fit into the provincial colour-coded system for reopening."
Blackwell's announcement came the day before the provincial government announced its reopening plan for Ontario. The province is replacing the previous colour-coded system with a three-step plan that would gradually loosen public health restrictions, with the timing of each step based on vaccination rates and public health indicators.
According to the three-step plan, outdoor events with a maximum capacity of 25 people would be allowed to resume during step two, which would be implemented no earlier than the week of July 5th. Larger outdoor events would be allowed to resume during step three, which would be implemented no earlier than the week of July 26th — however, the government has provided no details on capacity limits for events in stage three.
"We have to make the health and safety of our company and audience members the number one priority," Blackwell writes. "While the vaccine roll-out is moving forward, the number of active cases in the province continues to be high."
Advertisement - story continues below
Despite the postponement of the two plays until 2021, 4th Line Theatre is planning to host a smaller theatrical event later this summer.
The Verandah Society, a collaboration between Peterborough actor Megan Murphy and actor/musician Kate Suhr that combines music with personal stories, will be coming to Winslow Farm in August. The Verandah Society is named after a story written by Murphy's great uncle Clare Galvin in his 1993 book My Town My Memories, where he describes growing up in Peterborough in the 1930s when it was common for neighbours to spend their summer evenings on their verandahs.
"I approached Megan and Kate early in 2021 to inquire as to whether they would be interested in creating a standalone show exclusively for 4th Line," Blackwell writes. "I am so glad they agreed. The Verandah Society is a cross between Wingfields Follies and Vinyl Cafe, with a folk/rock musical style and an ethereal feel."
Musician Saskia Tomkins will join Murphy and Suhr for 10 performances of The Verandah Society in late August. Each performance will last 80 minutes, with no intermission, and tickets will go on sale in early July. The number of available tickets will depend on public health restrictions at the time of the performances.