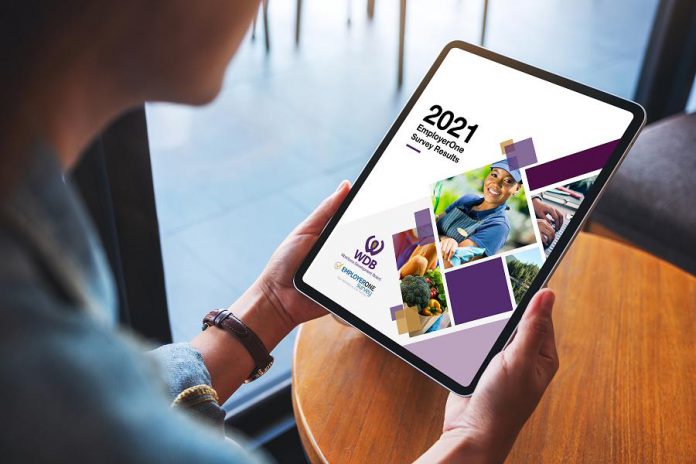 The impact of the pandemic, high employee turnover, and a lack of qualified applicants are three of the findings from the results of the 2021 EmployerOne Survey, released by the Workforce Development Board (WDB) on May 19.
The survey, which ran from January 4 to February 26, allowed businesses, organizations, non-profits and charities in Peterborough, Northumberland, Kawartha Lakes, and Haliburton to share information about their specific workforce needs. A total of 268 local employers responded to the survey.
Jennifer Lamantia, WDB's chief executive officer, said the goal of the survey is to help build a successful local economy by understanding what employers have at their disposal and, even more importantly, discovering their challenges and what they need to overcome them.
"Our mission is to deliver responsive workforce development solutions to meet local labour market needs through knowledge, resources, and partnerships," Lamantia explained. "The EmployerOne Survey is one of those resources that we provide. It allows us to gain a better understanding about the local labour market conditions."
While labour market information is available from sources such as Statistics Canada, it may not be specific to Peterborough, Northumberland, Kawartha Lakes, and Haliburton and may not be current — which is why surveying employers directly is so important.
WDB shared the EmployerOne Survey results during a webinar on May 19, where WDB's labour market information analyst Sean Dooley provided a summary of the results.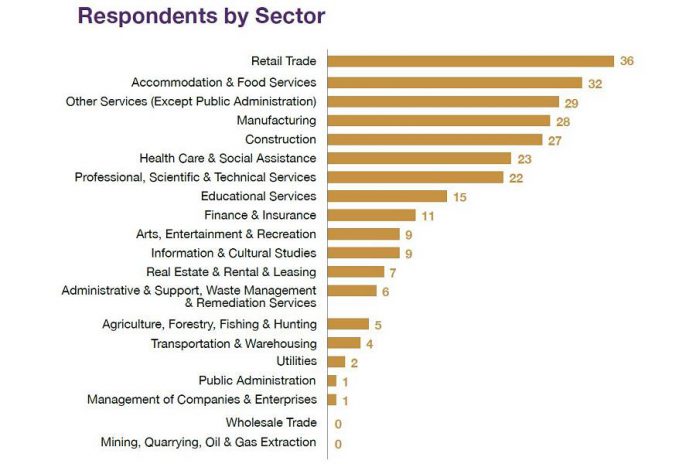 Dooley said the 268 respondents to the survey were from a wide variety of sectors, including retail trade, accommodation and food services, manufacturing, construction, and healthcare and social assistance.
Few industries have gotten off easy since the pandemic, Dooley noted. Not surprisingly, the 40 per cent of respondents most impacted by the pandemic were those most affected by public health restrictions, including retail trade, food and accommodation services, and education.
In contrast, six per cent of employers said the pandemic actually had a positive impact on their operations, largely through an increase in sales and new business opportunities. These employers were in real estate, rental and leasing, and professional, scientific, and technical services.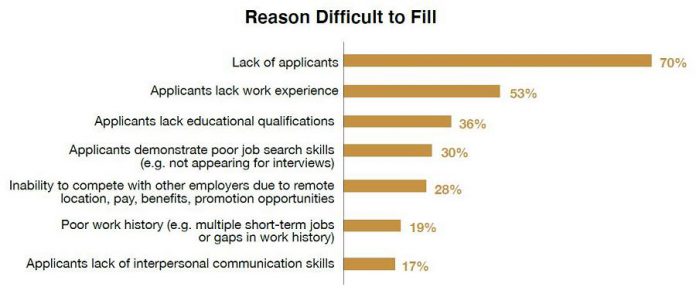 However, high employee turnover remains a large concern among employers, especially from employees quitting their jobs in sales and service occupations. Exacerbating the turnover issue is the difficulty employers are having finding qualified applications to fill vacant positions.
"This could be the result of qualified workers being already employed, lack of promotion of the vacant job, or concern that there are no enhanced employee protection protocols in place in the work environment during COVID-19," Dooley said.
The most difficult positions to fill have been home support workers and housekeepers, followed closely by construction trades, sales and account representatives for wholesale trade, administration staff, and cooks.
Dooley said employers who recruited new workers last year focused on advertising positions mainly through word of mouth. As well as more traditional methods such as posting on online job boards and company websites, social media is becoming a more common recruitment channel.
"Social media has increased as a method of promoting job postings, which I think is a positive outcome," Dooley said.
Despite the pandemic, the survey results reveal the labour market is on the upswing. Of the respondents, 54 per cent indicated they plan on hiring over the next 12 months, with the primary reason being an increase in sales.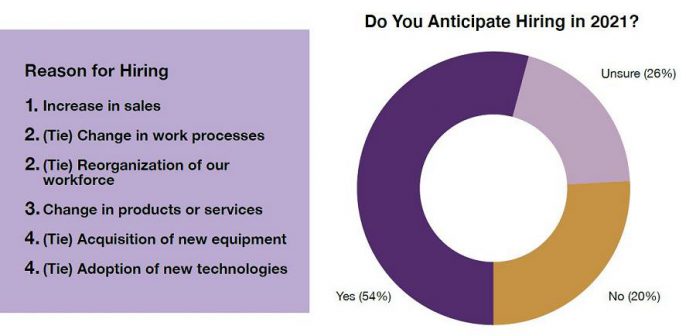 The survey also reveals increased diversity in the labour market is proving beneficial for local employers, with 18 per cent of employers having hired a person who moved to Canada in the last five years.
Having labour market information like this is helpful for organizations like the New Canadians Centre in Peterborough, according to executive director Andy Cragg.
"As an employer, it's useful for the New Canadians Centre to see the current trends that may impact our ability to attract and retain employees for certain positions," Cragg said. "We have an employment program — supporting newcomers to obtain work that is in line with their goals — and being able to have local-specific information enables our team to better support our clients."
"Given the trends in demographics and immigration, including an older population and increased immigration, supporting local employers to connect with newcomers and international talent will be key to maintaining our local labour force and economic prosperity," Cragg added.
One of the most concerning results of the EmployerOne Survey, according to Dooley, is an identified shortage of qualified workers. A third of the respondents indicated poor availability of qualified workers, with another third indicating only fair availability.
"The majority of positions that employers are recruiting for require only work experience or a secondary school diploma," Dooley explained. "Obviously, there are certain jobs where an apprenticeship, a college diploma or a university degree is needed to meet the requirements of that position, but many employers indicated there are relatively low requirements to enter these positions."
"I think this is a concern when the survey also showed that a lack of applicants was the number one reason positions were hard to fill," he added.
Matthew Savino, managing partner and senior consultant at Savino Human Resources Partners, echoed Dooley's concern, saying these results are an eye opener.
"What stood out the most for me as an HR professional is that the number one reason for jobs not being filled is not due to a lack of opportunity, but rather a shortage of applicants," Savino said.
He said he believes this reflects a tight labour market in the region, which is a situation that may become more challenging as workplaces recover from lockdown conditions and look to hire staff.
"It confirms our view that employers need to continue to focus on HR and organizational strategies for attracting and retaining staff now, more than ever," Savino said. "The EmployerOne Survey report is a useful guide for employers in this endeavour and is worth reviewing."
While employers are considering training as a way to address the skills shortage, the top priority for employee training has been on health and safety during the pandemic.
"Protecting the health and safety of workers is the top focus for businesses in 2021, followed by job-specific technical skills and new employee orientation," he said.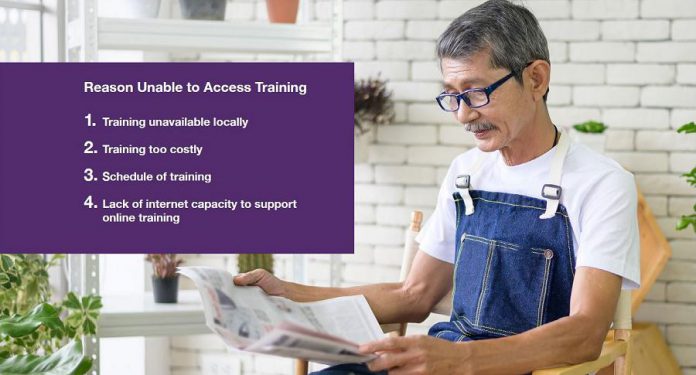 There are barriers to job-related training that employers also have to navigate, particularly in sales, marketing, and customer service. Such training is either not available locally, is too costly, or is too difficult to schedule. Some employers also lack the internet capacity to support online training.
In terms of in-demand job skills, Dooley said the survey results show a consistent demand among local employers for "soft skills" – often learned through experience rather than training. These include the ability to work independently, time management, problem solving, teamwork, and conflict resolution.
As for how employers developed their workforces during the pandemic, almost 40 per cent took advantage of the Canada Emergency Wage Subsidy program. Some used training subsidies, while others used free or paid co-operative education programs, internships or work placements, or apprenticeships. However, a full third didn't use any workforce development programs at all.
"Maybe those are small employers, or people who don't have the knowledge or awareness that these programs exist, or how to access them," Dooley noted.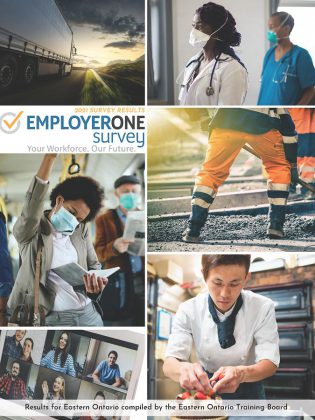 For the 2021 EmployerOne survey, Peterborough's WDB joined with five other local workforce planning boards in Eastern Ontario (located in Belleville, Gananoque, Cornwall, Pembroke, and Ottawa) to conduct a common survey.
Each board worked diligently to connect with its local businesses and organizations across all industries to generate a response rate that provides meaningful results locally, and provides a perspective on workforce development across the 14 census divisions in Eastern Ontario.
Across all of Eastern Ontario, surveys were completed by 1,344 businesses from all sectors of the economy.
Both the 2021 EmployeOne Survey Results for Peterborough, Northumberland, Kawartha Lakes, and Haliburton as well as the 2021 Eastern Ontario EmployerOne Survey Results are available for download (in English and French) at www.wdb.ca/employerone-survey-report.
With the support of the Ministry of Labour, Training and Skills Development, the EmployerOne Survey results are being shared with educators, employment support agencies, businesses, economic developers, and industry associations to provide a better understanding of the impact of the COVID-19 pandemic, occupational shortages, projected hiring, and professional development requirements.
For more information on WDB, visit www.wdb.ca.
This story was created in partnership with WDB.