Cooking and baking is a passion for newcomer Jessie Iriwanto, who first came to Canada from Indonesia as a student 14 years ago. So it's no surprise she has a recipe for rendang, a signature dish in Indonesian culture, that she's adapted for her new home country.
The rich beef dish-slow-cooked and braised in coconut milk seasoned with a herb and spice mixture-has a significant meaning in Indonesian culture, being traditionally served at ceremonious occasions and in honour of important guests.
It was even voted the best food in the world according to CNN's World's Best Foods.
"It is the most popular dish in Indonesia," Jessie says, explaining the history of the dish. "The combination of the spices and the coconut has a preservative effect. It would have a long shelf life without any refrigeration required. People were able to bring the dish when they had to travel a long distance."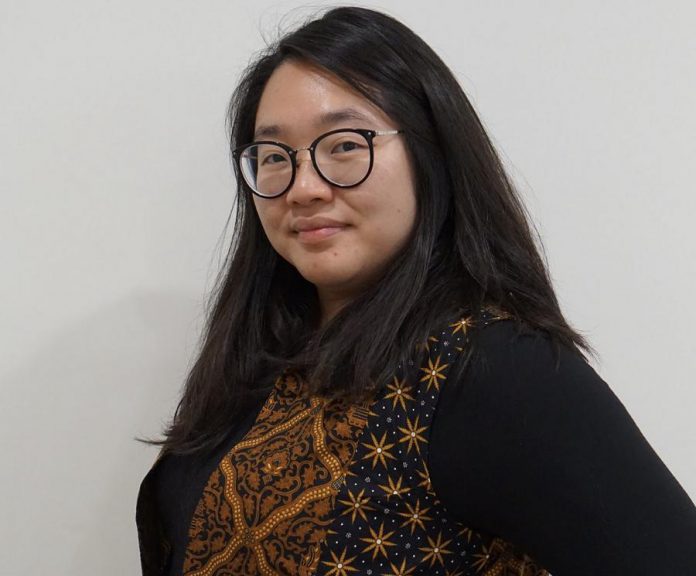 Jessie originally arrived in Canada in 2007 as an international student attending high school in Hamilton. She then attended Trent University for her undergraduate degree, where she met her future husband Dmitry, a fellow international student from Russia.
After completing her MBA at Ontario Tech University in Oshawa, Jessie decided to return to Peterborough, where she now has a job working for Trent University's graduate studies department.
She says she truly began to regard Canada as her new home about seven years ago, when she and Dmitry got married and resolved to stay in Peterborough.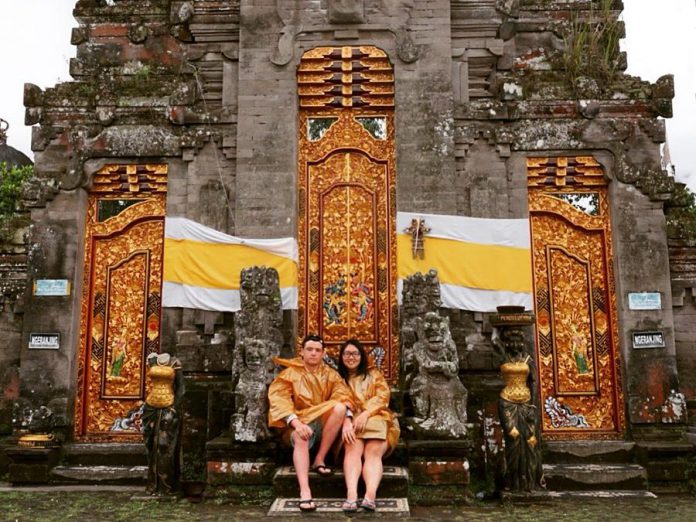 "Before that, we were just not sure really where to call home," Jessie recalls. "Should we go back to Indonesia? Or should I follow him back to Russia? Or should we explore a new country?"
"Once we made up our mind to stay in Canada, we slowly settled down and made ourselves comfortable with the culture and lifestyle here," she explains. "With time, we now have our own social network which grows bigger and bigger, and we just blend into Canadian culture more and more."
The friendly community of Peterborough played a significant part in Jessie's decision to regard the city as her home. She recalls a story of her neighbour's friendliness as an example of the gestures that assisted her in feeling a sense of belonging in Peterborough.
"It was a couple of years ago and we had just had a big storm," Jessie says. "We couldn't get out of our driveway for a few days. Our lovely neighbour came and knocked on our door and checked on us. It was really nice of him and very comforting. It made us feel safe and like we belong in this community. I can say now that both of us will agree that Canada is our home."
When Jessie first arrived in Peterborough to study at Trent University, she also became involved with New Canadians Centre (NCC). The organization, where she ended up volunteering and even working for a year, played a big part in helping her adjust to life in Canada.
"Many of their events help newcomers to get familiar with Canadian culture and to ease the transition," Jessie explains. "From those events, I got to know a lot of people, and we became friends. The staff are really helpful and friendly as well. I feel like I'm not alone and, if I have any issues, I know that NCC staff are there and able to help."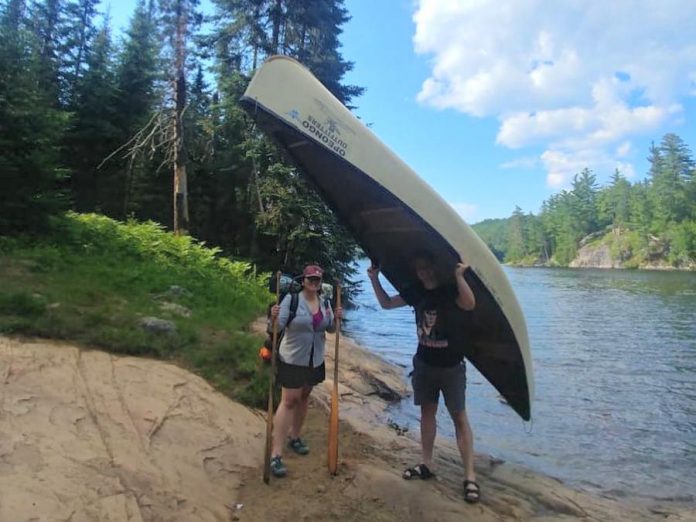 Although she says she still sometimes experiences loneliness as the rest of her family remains overseas, Jessie is grateful to have newcomer friends here to gather with, especially on holidays. However, with restrictions on social gatherings due to COVID-19, the past year has been a little more difficult.
"We have a group of friends that I hang out with in Peterborough that consist of Malaysians, Singaporeans, and Indonesians, and now we are no longer able to do that," she explains. "They are basically like our second family, and now we are unable to meet. We still get in touch via phone or text message to give updates, but it just feels different."
To help deal with the isolation, Jessie and her husband Dmitry have turned to cooking as a hobby, with the goal of cooking a new dish from a different country once a month.
"Last month we cooked chicken chow mein, and this month we had beef gyros," Jessie recalls. "My husband is thinking of cooking a dish from Russia for next month."
Jessie loves to explore different foods from around the world-something she has done a lot in Canada.
"I had a lot of my first attempts of food in Canada," she explains. "Not only Canadian food like poutine or Nanaimo bars, but other nationalities' food like souvlaki or pierogis."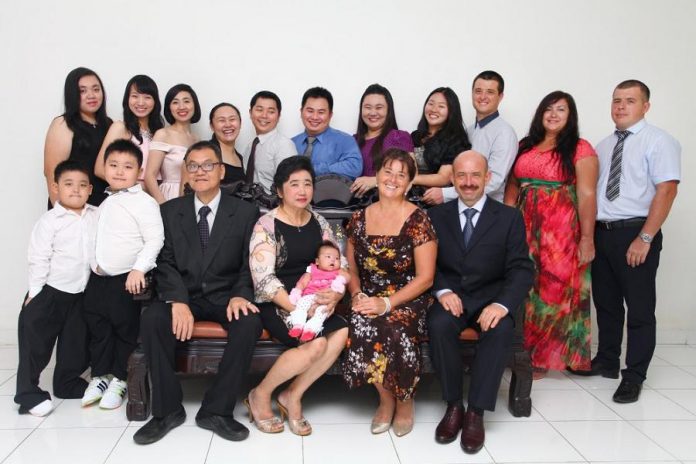 The ability to try so many different foods from so many different cultures represents what Canada means to Jessie: diversity and openness.
It was that love of trying new foods that grew into a passion for cooking, Jessie explains, since if she wanted to try certain dishes she would have to make them. Now she cooks and often bakes as well, posting pictures on her social media pages in recognition of how food can connect people especially during a pandemic.
"Sharing recipes allows me to connect with people," Jessie notes. "It's a conversation starter. When I share on my Instagram or Facebook, friends who have not been in touch with me for quite some time will sometimes comment on my picture and ask a question about it. It feels great."
Jessie Iriwanto's Beef Rendang Recipe
Jessie Iriwanto's Beef Tendang recipe

In that spirit of connection and of sharing a taste of Indonesian culture, Jessie is excited to share her rendang recipe with kawarthaNOW readers.
She has adapted the traditional rendang recipe for Canada, since fresh coconut milk, galangal, and turmeric are more challenging to find in local grocery stores. However, Jessie says her Canadian version is very close to the original, with the switch to packaged coconut milk and powdered herbs and spices not changing the taste too much.
"It makes me happy and proud that I am able to share it," Jessie says. "It is like introducing part of my culture to people here in Canada."
The #CookWithNCC series was created in partnership with the New Canadians Centre (NCC) in Peterborough to share stories of immigration and integration. Other stories in the series include: Tuncay Alkan and his hummus recipe, Imad Mahfouz and his yalanji recipe, and Gayathri Rajan and her biryani recipe.
Aromas, flavours, ingredients, who we cook for and how we share our recipes — they all tell stories that shape us as a community. On this journey through pantries and kitchens, we hope that you will fill both your plate and your heart.
Share your experience trying out these recipes, or your own story and recipe, on social media using the hashtag #CookWithNCC.
To join the New Canadians Centre on their 40-year journey of welcoming immigrants and refugees, visit nccpeterborough.ca.