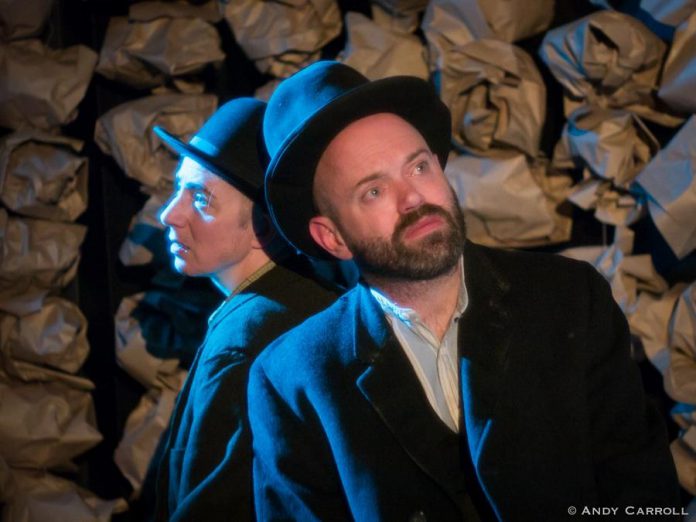 From June 10th to 12th, audiences near and far will be able to watch the first foray into digital theatre by Peterborough's The Theatre On King (TTOK).
The free performance, called Testing, will be broadcast over Zoom as part of Electric City Culture Council's Artsweek SHIFT2 'pocket festival' — a series of free COVID-compliant arts projects and events taking place until the end of July.
The 10-minute Zoom monologue, written and performed live by artist Dan Smith with direction by Kate Story, offers audiences an intimate glimpse into the home and mind of an isolated, pandemic-beaten man. The tragi-comic show blends Smith's absurdist humour with existential, pandemic dread.
Advertisement - story continues below
"When we first started doing this project, when I was writing the piece, I really intended it to be a distraction," Smith explains. "I didn't really want to allude to the pandemic at first. I think I was trying to write something very silly — within a couple of keystrokes when I finally got my fingers on the board, I couldn't do it."
"Maybe we don't need a distraction from everything; we just need something that people can empathize with. There's some humour. There's some darkness. There's some sadness. There is so much loneliness. It really is tragi-comic."
"This show can provide both a brief respite from and a reminder of all your problems," Smith laughs.

Since the pandemic began, many live performance artists have been expected to 'pivot' their artistic practices to offer digital presentations of their work.
"In the early stages of the pandemic — well, actually, all the way through — many people have asked me why I haven't done online theatre," says director Story, a practising theatre artist and director of communications for TTOK. "But you can't just point a camera at some theatre and call it digital theatre."
Long before the pandemic hit, digital theatre was an established artistic medium. Primarily a hybridized art form, it's characterized by the co-existence of live performers and digital media in the same space with a co-present audience.
Advertisement - story continues below
Liveness is a necessary condition for the creation of digital theatre. As such, a pre-recorded performance broadcasted digitally is not considered digital theatre.
"There's a general misunderstanding about just how great the resources need to be to do online theatre," Story explains. "A lot of the stuff that we're seeing online, the performance stuff, it's really well funded. Companies like the Royal Shakespeare, where they are able to produce a beautiful document, even on the fly — they have several cameras. They have a lot of money, and they have people who know what to do with it."
"A lot of live venues — musicians, theatre, dance — we've been told we should go online. At the same time, when you really probe what that means, it's not really possible to do it well. Also, unless you have a huge amount of money, which most of us don't, people don't really want to watch it."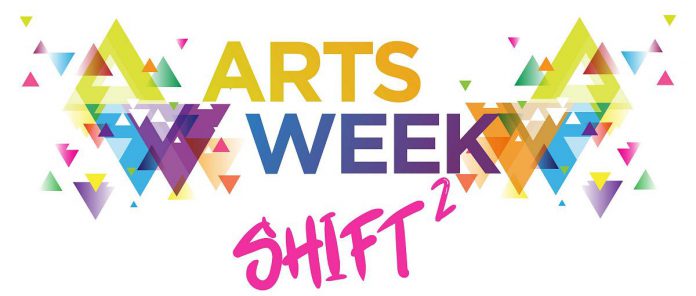 However, with Electric City Culture Council support removing some barriers, TTOK artists are able to experiment with digital theatre for the first time.
"I'm really proud to be part of the Theatre on King's first foray into digital performance," Story says. "There may be more even after the pandemic is over. We might do hybrid live-digital stuff. I'm now a believer. I've been turned — I think we can do this."
"In the beginning, I didn't engage as much or watch as much digital theatre as I thought I should have," adds Smith, referring to the pandemic. "Ultimately, I think I was really hoping that the doors would open up and we'd be back to live theatre sooner."
"That being said, the more I've experimented online the more engaging it becomes," he says. "I know you can move when you're on Zoom — you can have some fun with it. You can do some performance. You can still find some character. So it's remarkable that we've had this opportunity in this pandemic to still connect and to perform like this."
Advertisement - story continues below
Just as site-specific art must respond to space, the creative team at TTOK wanted to ensure Testing responds to the context in which it is presented. As such, the artists have tried to make this performance accessible and easy for audiences to attend during a pandemic that has forced much of their lives online.
"I work in front of a computer all day long," explains Story. "It's very hard for me to go to a computer for leisure at this point. But that's why the length of this show is genius — I can definitely show up for an 11-minute piece. I do think that building a little bit of the spontaneity into our ability to watch this piece is a big key to why I think it's going to work so well for people."
Like many Zoom performances, audiences can register for showings in advance. However, for Testing, audiences also have the option to join up to five minutes before a performance begins. Additionally, if audiences miss their registered performance time, they are welcome to wait for the next showing.
"We wanted to make it as easy as possible for people to enjoy this show," Smith says.
"I feel like there's a pandemic thing around cutting ourselves slack and working with what we have — working with the body and brain we brought today rather than some better body and brain that we feel we should have," Story muses. "And I feel like there's some way in which this project does just that, both in its design and also the way Dan has interpreted and delivered it."
"Every aspect of it — from the form of it to the humour and poignancy in the piece — is very compassionate."
Testing — which contains strong language and mature themes — runs every half-hour from 7 to 9 p.m. on Thursday, June 10th and Friday, June 11th, with matinee shows every half-hour from 2 to 4 p.m. on Saturday, June 12th.
You can register in advance on Zoom for one of the Thursday performances, Friday performances, and Saturday performances.
For more information about Electric City Culture Council's Artsweek SHIFT2, visit artsweekpeterborough.ca/artsweek-shift/, where you'll also find a complete schedule of upcoming events.