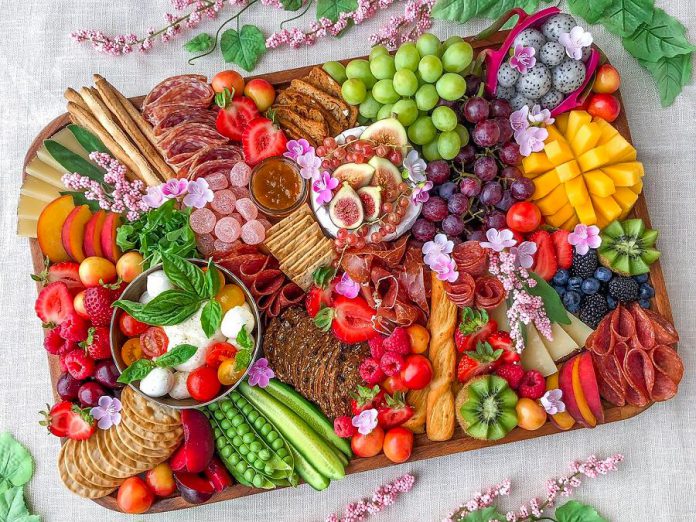 This month, food writer Eva Fisher visits Peterborough's new sweet shop Flossophy, tastes fresh pub fare from Electric City Works' South eatery in Peterborough's south end, discovers Jamaican food from Wah-Jamakin in Buckhorn and Curve Lake, and finds the perfect charcuterie bite from nibble + graze co.
Advertisement - content continues below
Flossophy: a decadent new confectionary store with creativity to spare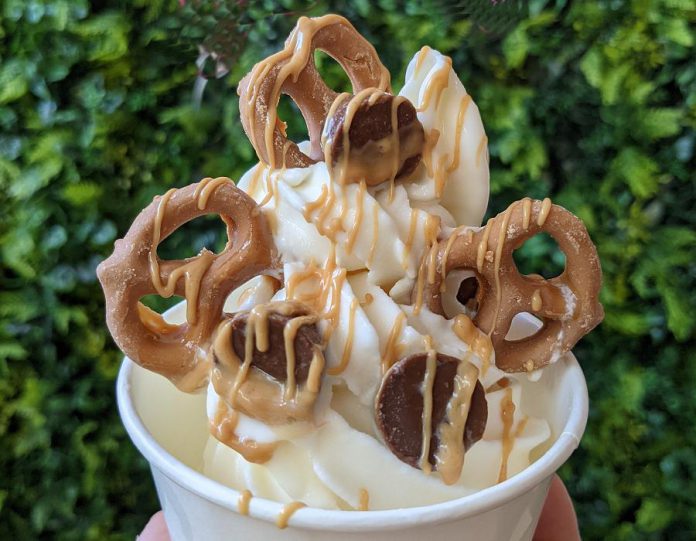 There's a sweet new destination in Peterborough's East City. Flossophy (75 Hunter St. East, Peterborough) opened its new confectionary store on Saturday (June 5), finishing the day with empty shelves after a tremendous community response.
Owner Danielle McIver describes herself as an entrepreneur at heart.
"Ideas are constantly flooding my brain. I opened Flossophy in March 2020 and had the goal of growing it into a little sweets shop that focused on handmaking a large majority of the products. I wanted to bring something that Peterborough didn't have yet and create a new space for sweet treats in the city."
The variety of treats at Flossophy is deliciously innovative. The store offers over 30 flavours of gourmet, handspun candy floss, with flavours including Unicorn Fluff (blue raspberry and grape), S'more Please (chocolate, marshmallow, and graham cracker), and The Big Dill (dill pickle, of course). You can even order a cotton candy cake — completely made from candy floss.
The popcorn lineup includes flavours like Sushi Roll, Southern Hot Honey, Nanaimo, and White Cheddar Dill.
There is also a handmade chocolate line made with Belgian chocolate, and curated candy collections including Unicorn, Dessert Lovers, and Foodies.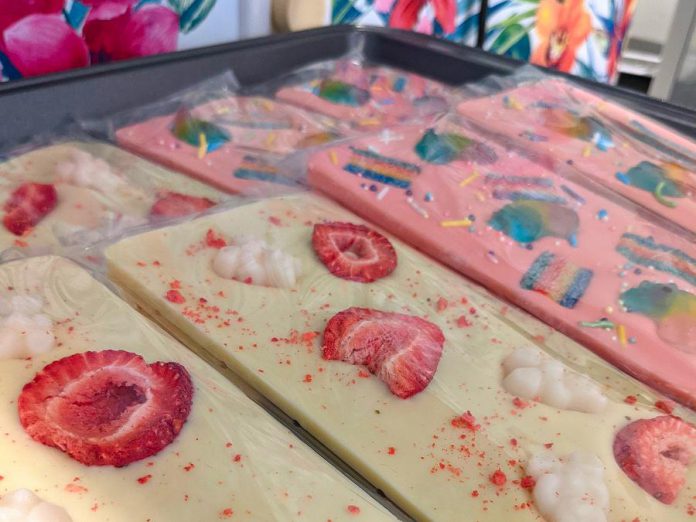 If it's hot out, you'll want to grab some soft serve. Flossophy offers Super Sundaes, a line of sundaes that are decadently topped with treats.
Flossophy is open open Wednesday to Saturday from 11 a.m. to 6 p.m. and Sunday from noon to 4 p.m.
You can also order online at www.flossophyptbo.com.
New eatery by Electric City Works rocks Peterborough's south end
South – Eatery by Electric City Works (597 Monaghan Rd., Peterborough, 705-745-8080) recently opened in Peterborough's south end, with a menu of fresh and delicious pub food.
Owners Tara Lee and Adam Genge didn't set out to be restaurateurs. The pair became known in Peterborough for their businesses Chalk Therapy and Electric City Works.
What began as a home furniture restoration business has evolved to become a maker's marketplace and event space with a newly opened restaurant in the space of six years, a trajectory that proves that a do-it-yourself mindset can go a long way.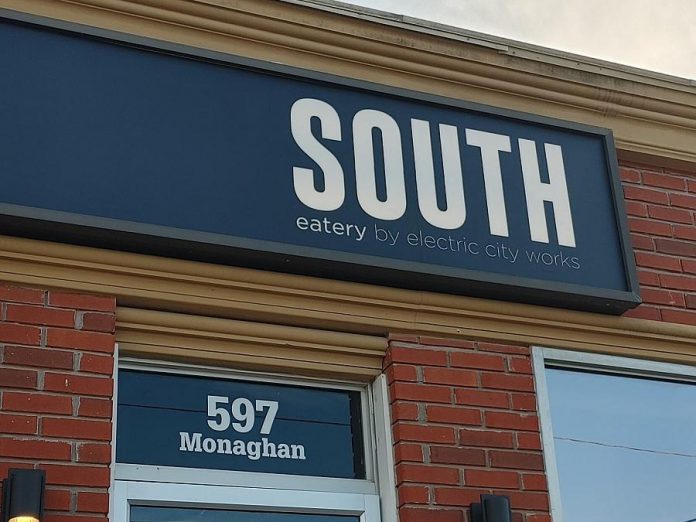 The pair had been renting a commercial kitchen to make food for the market at Electric City Works, but according to Tara it was proving costly and frustrating.
"It became so overwhelming and so time consuming to do it all in one night. The prep, clean, pack everything, and head back to the restaurant was too much for us."
That's when the space on Monaghan Road became available. "It was the perfect small little kitchen we needed."
Not everyone would have found the space so perfect. According to Tara, they literally had to shave grease off the walls to get it ready to open. But this was just the sort of challenge that Tara says she and and Adam were ready to handle.
"When we got in there nobody wanted to touch it because it was in such bad shape. But the funny thing is about what we do is I restore and refinish furniture. Anything that's in such bad condition — we know how to restore."
They gutted the kitchen and dining room and completely refinished it. Now they are in the process of building a new bar, and then they will move on to build a patio out front.
Advertisement - content continues below
When it comes to the menu, they largely deferred to their chef JP Comeau. JP previously worked at the now-closed Olde Stone Brewing Company in downtown Peterborough for 13 years, so he knew how to make quality pub food.
"When we were coming up with the menu we didn't want to reinvent the wheel or anything like that," Adam says. "We just wanted to have pub classics, but put our own spin on them and make them fresh."
The most popular items so far have been the burger, the clubhouse sandwich, and the Italian sandwich. Each is served with a choice of sides, with options including dirty fries (topped with chili, chipotle, sour cream, and shredded green onions) and a house salad with a cumin and honey apple cider vinaigrette.
A grand opening is planned once government restrictions allow larger gathering sizes. You can watch for updates on Instagram or Facebook and check out the menu at electriccity.works/south/.
Wah-Jamakin heats up the Kawarthas
Jerk chick, roti, dahl and curry goat: now you can get a taste of Jamaica delivered to your door in Buckhorn or Curve Lake.
Founder Deborah Matthews and her wife Dawn Nichol started Wah-Jamakin with a soft opening on the May long weekend. Deborah has long dreamed of starting a business in the food industry. Her ultimate goal is to start a bed and breakfast.
"It's something that I've had a dream of doing since I can remember," Deborah says.
When she met Dawn, she found a partner who fully supported her dreams.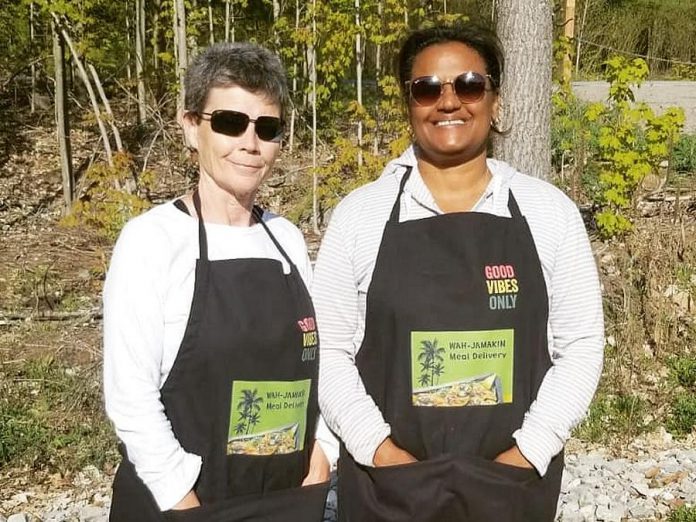 "She did nothing but encourage me to move forward with the dream of starting up a food business. With her pushing me, we started Wah-Jamakin."
Dawn says that Deborah's cooking was something that clearly needed to be shared with the community.
"I kept saying to her that I'm the only one enjoying her amazing cooking. You can't just keep this to yourself."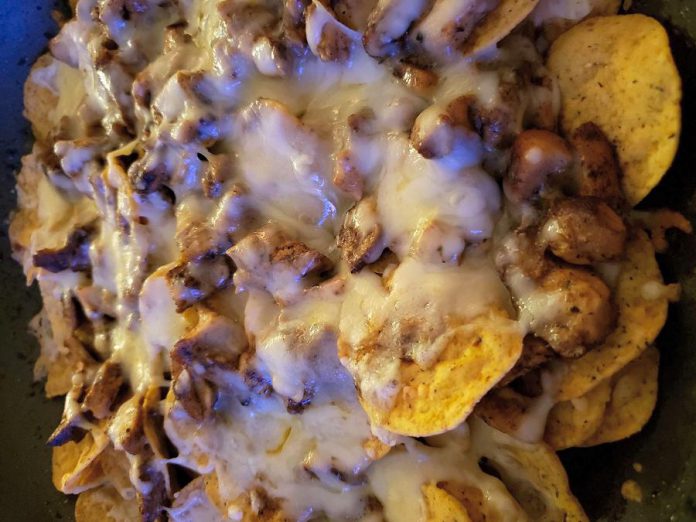 Deborah is Jamaican, and learned to cook from her parents.
"All my life I have been cooking and loving it."
Later, cooking became a social thing when she would "run a boat" after a night out.
Advertisement - content continues below
"I remember times in Jamaica we would go out and after coming back from a club we would go into the back, into the outdoors, into the gully, and we would do what's called 'run a boat'," Deborah recalls.
"I would go into the house and grab a tin of bully beef, an onion, some garlic, oil, flour, water and salt, and the guys would light the fire and I would sit and create this meal, and we would sit out there and we would eat dumplings and bully beef with tomato and onion."
Wah-Jamakin offers delivery within 15 kilometers of their kitchen, located just outside of Curve Lake. You can also place an order for pickup. For more information and to place an order, visit wah-jamakin.ca.
nibble + graze co. elevates charcuterie to art
If you're looking for a custom charcuterie or grazing board, nibble + graze co. has you covered. Creator and owner Alix Stein designs thoughtfully curated and custom grazing boards using high-quality artisanal goods, cheese, charcuterie, and fresh produce.
Alix started nibble + graze co. in early 2020 as a hobby project.
"I have always loved creating boards for family and friends, and how everyone would gather to graze, chatting endlessly, sharing laughs, creating memories."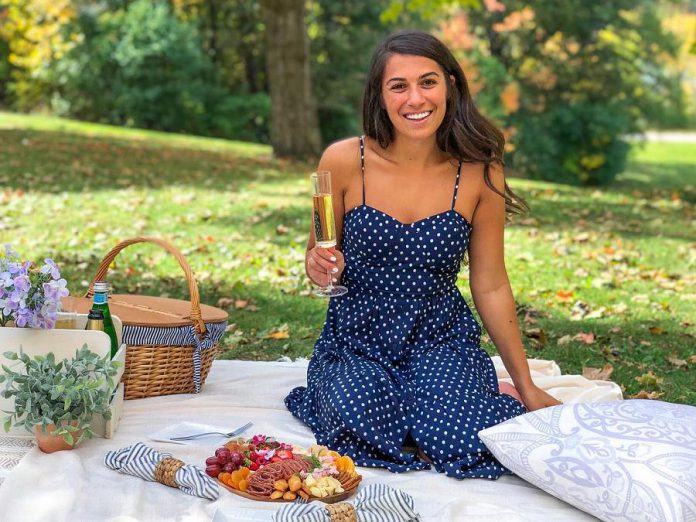 Alix notes that taste is just as important as aesthetics when it comes to creating the perfect board.
"Once you've got them drooling over how good it looks, you want the tastes to match the looks. Using a wide variety of quality ingredients will heighten the grazer's experience."
Ingredients are sourced through One Fine Foods and from a variety of local farmers.
Advertisement - content continues below
Boards from nibble + graze co. allow you to experiment with different ingredients and try new flavour combinations.
"I love having a variety of ingredients so that grazers can explore flavour profiles and create their 'perfect bite'."
Alix has made a few discoveries on this front.
"My perfect bite has been Chateau de Bourgogne, Rose Petal Jelly from Provisions Food Co., fresh raspberry on a sea salt cracker. But with summer here, it will be anything with burrata — especially peaches and prosciutto!"
Order requests require a minimum of five days' notice and are subject to availability. They can be made via email at nibbleandgrazeco@gmail.com.
For more information and updates, follow nibble + graze co. on Facebook or Instagram.