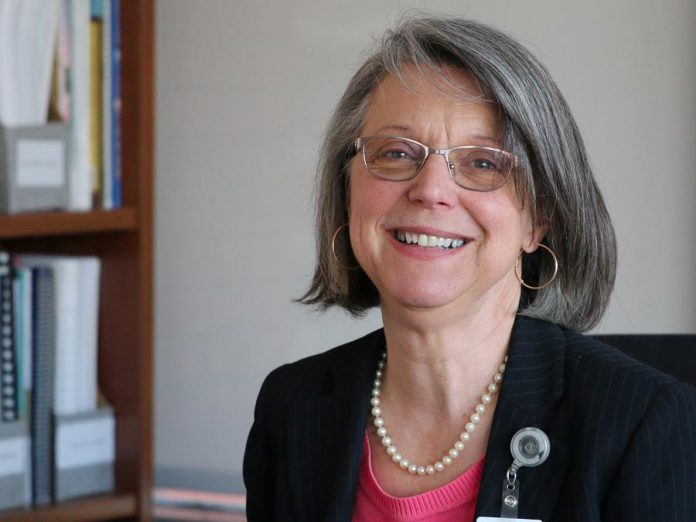 Peterborough's medical officer of health Dr. Rosana Salvaterra has been recognized for her significant contributions to public health.
The Association of Local Public Health Agencies, a not-for-profit organization that provides leadership to the boards of health and public health units in Ontario, awarded Dr. Salvaterra the
2021 Distinguished Service Award during its virtual annual general meeting on Tuesday (June 8).
"Dr. Salvaterra has been an incredible leader during the COVID-19 pandemic, whose tireless service ensured residents were protected and well-informed throughout this challenging time," said Andy Mitchell, Selwyn Township mayor and chair of the board of health for the city and county of Peterborough, in a media release.
Advertisement - story continues below
"But what stands out to me is her devotion to our community over the past 13 years, and her ability to advance important public health priorities such as a provincial opioid response, reducing poverty, improving health equity, and building stronger relationships with local Indigenous communities," Mitchell added. "I cannot think of anyone more deserving of this award."
Recipients of the award "have demonstrated exceptional qualities of leadership in his/her own milieu, achieved tangible results through lengthy service and/or distinctive acts, and displayed exemplary devotion to public health at the provincial level" according to the Association of Local Public Health Agencies.
Dr. Salvaterra is one of three recipients of the award in 2021. In 2020, Dr. Lynn Noseworthy, former medical officer of health for the neighbouring Haliburton Kawartha Pine Ridge District Health Unit, also received the award.
In February, Dr. Salvaterra announced she would be retiring from her position at Peterborough Public Health later in 2021.
This is not the first award for Dr. Salvaterra. In November 2013, the Ontario College of Family Physicians bestowed an Award of Excellence to Dr. Salvaterra in recognition of her outstanding service.