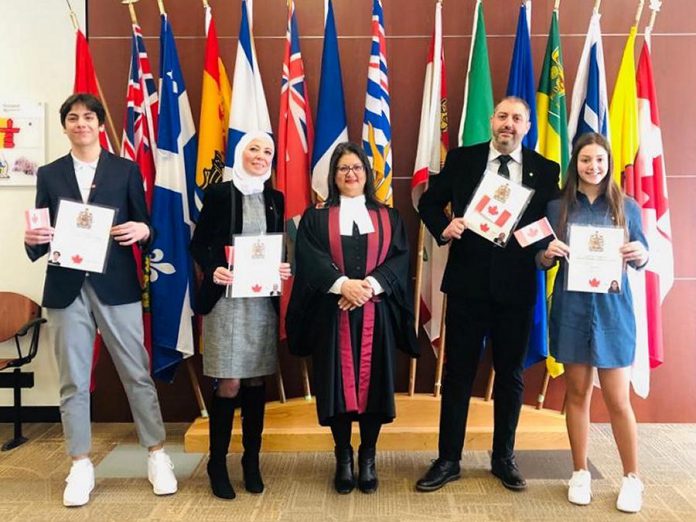 For Imad Mahfouz, a Canadian newcomer who has settled with his family in Peterborough, cooking is his passion, talent, and expertise.
The Syrian native owned a restaurant in Damascus before relocating to Canada in 2015 with his wife Nerveen, son Abdullah, and daughter Zeina, to escape the war and find a safer place to live as a family.
Imad developed his love for cooking in his teenage years while helping his mother in the kitchen. After high school, he decided to make his passion for cooking his career by studying at the Hotel and Tourism Training Centre in Damascus.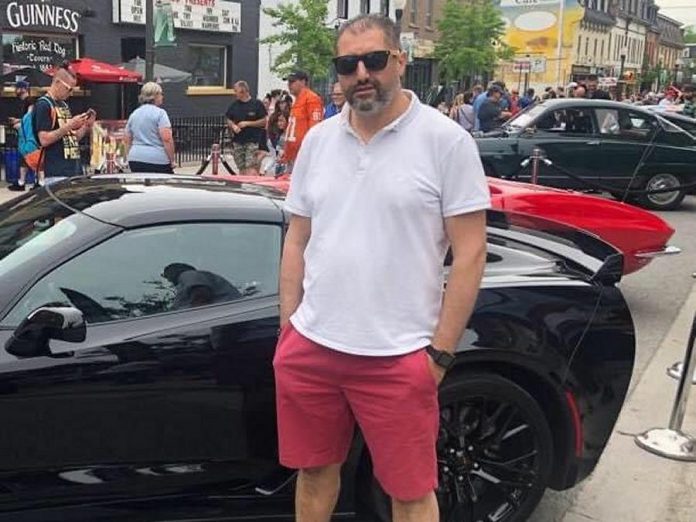 In 1995, Imad achieved his dream of opening his own restaurant, which he named Liwan Alsham. The restaurant served Middle Eastern dishes such as shawarma, kebabs, flatbreads, and salads like tabouli and fattoush.
He plans to reclaim that dream by opening a Syrian restaurant in Peterborough, although the pandemic has delayed those plans.
In the meantime, he is excited to share Middle Eastern cuisine with his community in Peterborough, including his recipe for the Syrian stuffed-vegetable appetizer yalanji.
"It's a vegetable recipe everyone loves back home in Syria," says Imad. "We serve it on every occasion because it is so tasty and easy to eat at any time of the day."
Although he has had trouble finding all of the ingredients for yalanji in Peterborough, Imad has found them in Middle Eastern grocery stores in the GTA. The recipe takes a long time to make but, according to Imad, if made the correct Syrian way, yalanji is well worth the effort.
"I have shared it with Canadian friends, and they liked it so much," Imad says.
Imad Mahfouz's Yalanji (stuffed Vegetables) Recipe
Imad Mahfouz's Yalanji (stuffed Vegetables) Recipe

"They said it's hard to make because it takes a long time, but they are happy to eat it if I keep making it for them," Imad laughs. "I think that sharing food is part of settling and getting to know each other's culture."
Reproducing and sharing home foods is a great way for Canadian newcomers to construct a collective social identity of being immigrants in a new land. Imad says building relationships with fellow new Canadians facing similar circumstances was a comfort as he and his family worked to settle in their new country.
"It was hard in the beginning as we faced difficulties understanding and speaking the language," Imad recalls. "After we got to know new Canadian friends who helped us settle down, and we learned more about each other's cultures, we felt a sense of home and belonging here — especially after getting our Canadian citizenship last year."
When Imad, his wife, and two children first arrived in Canada in 2015, they initially stayed in Lindsay before moving the following year to Peterborough, where they received help from the New Canadians Centre.
According to Imad, the organization helped him find a home to rent for his family, improve his English, and register his children in sports, activities, and school.
"They helped us a lot to settle down in Peterborough," Imad notes. "I now belong to Canada — the country that welcomed me and secured a safe home for my family."
Nevertheless, the journey to settle into a new home country has not been without its struggles. Imad recalls adjusting to the language barrier and Canadian winters as two major hurdles during his first years in Canada.
After six years in Canada, and now used to the cold winters and more proficient in English, Imad says the friendly people and fantastic community around him make it easy to call Canada home.
However, this past year has been challenging due to the COVID-19 pandemic, with Imad tragically losing his father to the virus.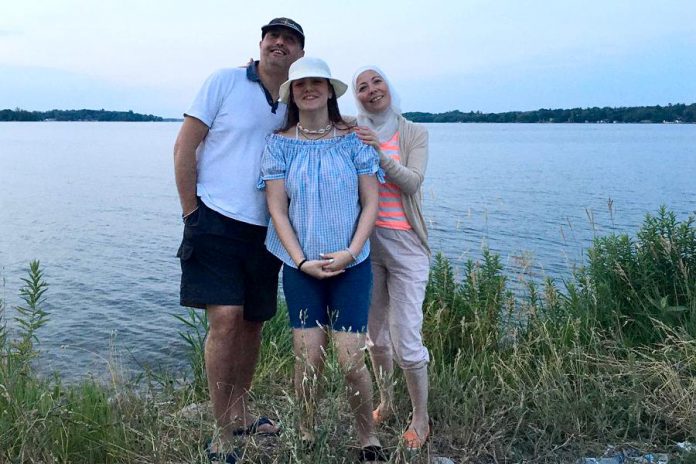 "It has affected everyone," Imad says. "I wish I could see my family in person. My dad had COVID and passed away, and I couldn't see him and say goodbye after eight years without seeing him. We are glad we have social media, so at least we can communicate with our family and friends back home."
While cooking has always been a passion for Imad, it has a special emotional and ethnic meaning for him since relocating to Canada, especially when cooking Syrian dishes. There is personal attachment and positive memories in these recipes. Cooking them here in Canada acts as a form of identity negotiation, since food can connect him back to his memories in Syria while remaining in Canada.
"My beautiful days were in my youth when I used to cook in Syria with my friends in college and then cooking at my restaurant," Imad recalls. "So now, each time I make a dish and our Canadians friends try it and like it, I feel the same feelings I did in Syria."
One dish that seems to represent Imad's identity as a new Syrian-Canadian is his poutine recipe.
"I discovered poutine here," Imad notes. "I like it and I make it at home for my family. I make it by mixing Canadian and Syrian food. I put shawarma on top of the poutine with the gravy. My family likes it, and they ask me all the time to make it again."
A unique Syrian-Canadian dish like Imad's take on poutine might even make its way onto the menu of the restaurant he plans to open in Peterborough once the pandemic is over.
"I hope everything will get back to normal, and I can share my food from my restaurant with the fantastic community here," Imad says.
Imad also has plans to open a non-for-profit kitchen to feed people in need, which he also expects to open in the near future.
Until then, Imad shares a bit of Syrian food with the community by sharing his Yalanji recipe — a dish he notes that everyone, including vegetarians, can enjoy.
"I am happy to share a piece of my culture by sharing this recipe with people here in Canada," says Imad. "It makes me so happy when people like my food."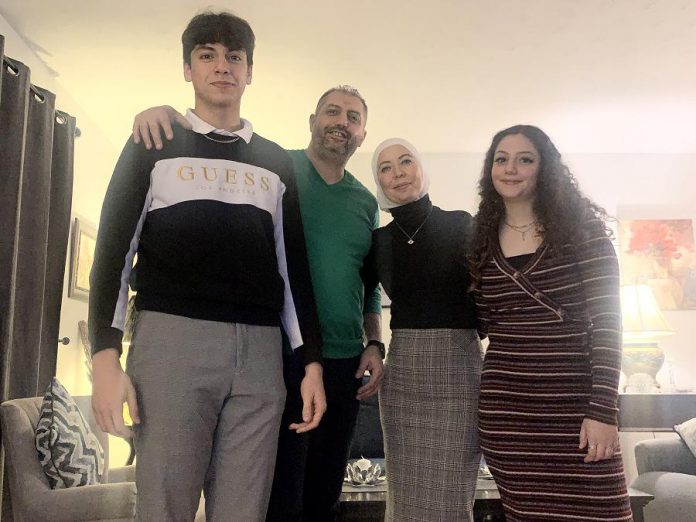 The #CookWithNCC series was created in partnership with the New Canadians Centre (NCC) in Peterborough to share stories of immigration and integration. Other stories in the series include: Jessie Iriwanto and her beef rendang recipe, Tuncay Alkan and his hummus recipe, and Gayathri Rajan and her biryani recipe..
Aromas, flavours, ingredients, who we cook for and how we share our recipes — they all tell stories that shape us as a community. On this journey through pantries and kitchens, we hope that you will fill both your plate and your heart.
Share your experience trying out these recipes, or your own story and recipe, on social media using the hashtag #CookWithNCC.
To join the New Canadians Centre on their 40-year journey of welcoming immigrants and refugees, visit nccpeterborough.ca.