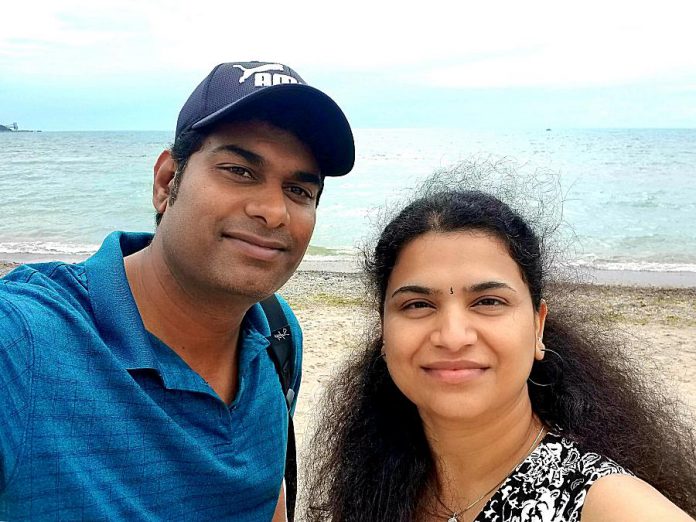 For Canadian newcomer Gayathri Rajan, sharing her recipes with the public is not likely something she would do if she still lived in India.
But, after seven years of living in Canada, she now runs her own YouTube channel where she shares her recipes, and is excited to give kawarthaNOW readers the chance to make authentic biryani.
Biryani is a dish originating from India that features rice, Indian spices, and meat (it can also be made with vegetables). According to Gayathri, it is one of the most popular dishes in India, and there are countless different versions of it.
The dish is so popular in India that different locations in the country have their version. For example, Ambur biryani — a spicy biryani with chicken or mutton — comes from the town of Ambur. The specialty of the city Hyderabad, Hyderabad biryani is a version that typically uses goat meat.
"Biryani is our favourite recipe in India," Gayathri says. "We make it for any big occasion such as weddings, birthdays, or any other happy moments."
Gayathri's recipe, which uses goat meat, is her mother-in-law's own special biryani. The recipe has an emotional and nostalgic meaning for Gayathri, as it is tied to memories of learning to cook from her mother-in-law, who just recently passed away.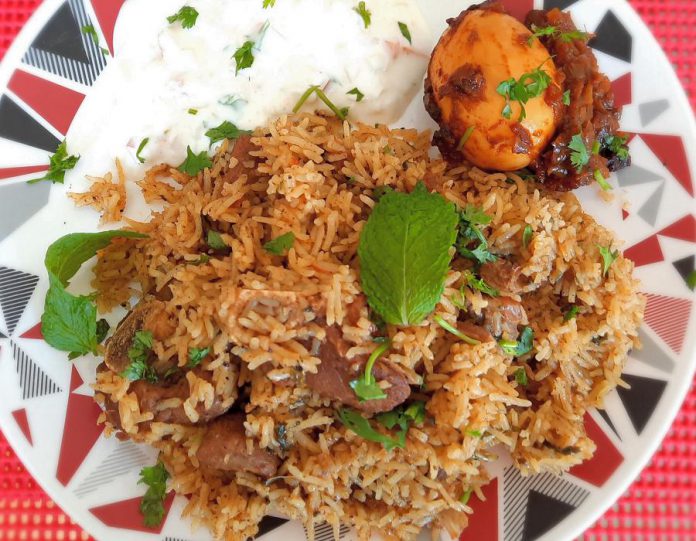 "I learned most of my cooking from my mother-in-law," Gayathri explains. "She was a very good cook. I got married in 2007 right after I graduated from university and I didn't have a chance to make food at my mother's place, so I learned from my mother-in-law."
"I have a passion and love for cooking, so I learned very quickly," she adds.
This is not the first time Gayathri has shared her and her mother-in-law's recipes with the public. She runs a YouTube channel called Santri's Kitchen, dedicated to cooking videos.
Gayathri is proud to share her Indian food recipes with Canadians, including her authentic goat biriyani recipe.
Gayathri Rajan's Goat Biriyani Recipe (with Egg Fry)
Gayathri Rajan's Goat Biriyani Recipe (with Egg Fry)

"Since coming here, I've wanted to share with everyone so people who like Indian food can know about this recipe and enjoy it," Gayathri says.
Gayathri has expanded her recipes to include other types of food, some of which she also features on her YouTube channel. Soups, Chinese fried rice, and pan-fried vegetables are a few of the foods she has learned to make since being exposed to the food of different cultures foods while living in Canada.
"In India, I wouldn't make this kind of stuff," Gayathri explains. "My mother is always surprised, saying 'Wow, you're making a ton of recipes!'"
Since they can watch and comment on her videos, Gayathri's YouTube channel is another way to connect her with her family living in India. Gayathri says missing her family has been the most challenging part of moving to Canada, especially since her family has recently experienced a double loss: both Gayathri's brother and mother-in-law, who lived in India, recently passed away.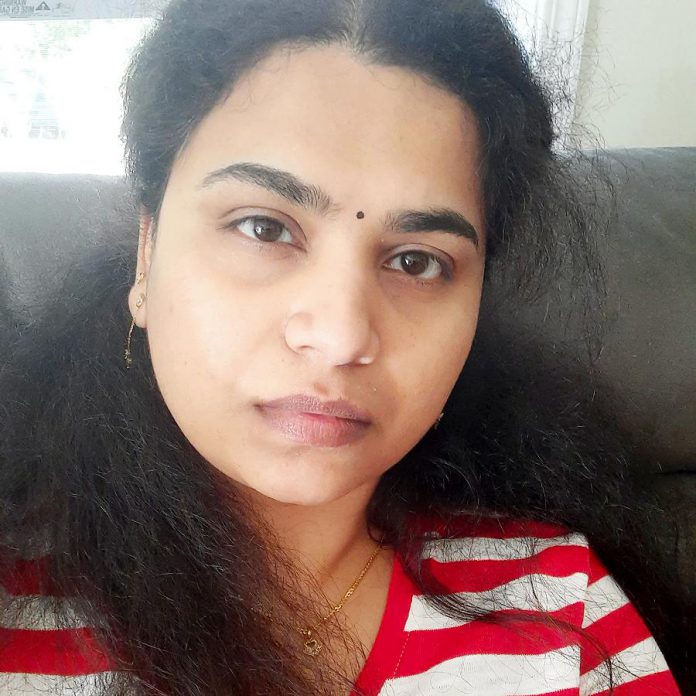 Gayathri and her husband Prabhakar ('Raj') moved to Canada in 2014 with their first son, Sandeep, who was five years old at the time.
They initially settled in Mississauga before moving to Peterborough a few years ago. Sandeep is now 12 years old, and the couple has a second four-year-old son named Vetri, who was born in Canada.
Gayathri recalls feeling at home quite quickly in Canada after her move.
"Before we came to Canada, we were fixed in our minds that India was our home," Gayathri says. "Initially, I got homesick for the first two weeks, but then I got used to it. I felt at home in about a month after getting a job, which was a very happy moment."
Although Gayathri, who has her bachelor's degree in computer science, was a bit dismayed about not finding work in her field, she says she enjoyed her first job in Canada working as a machine assembly operator in a factory. Gayathri explains it was the friendly people who helped her to feel at home in Canada so quickly.
"Canadians are very friendly," Gayathri says. "We miss our family, and that's the hardest part, but otherwise, we are very happy here. Our kids are happy here. Their teachers are so friendly here."
"My oldest son is not interested in going back to India," Gayathri adds. "Even before we left India, he would always say 'I love Toronto. I want to go to Toronto.'"
Gayathri's husband Prabhakar, a practicing physiotherapist in India, also did not initially find work in his field upon arriving in Canada.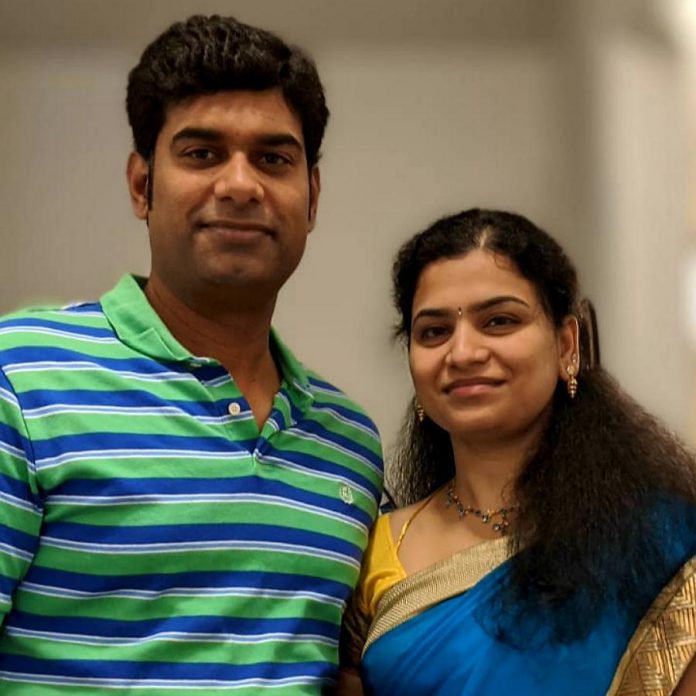 "After we moved to Peterborough, he got a medical transcription job in Peterborough, and then I got pregnant and we had a second baby," Gayathri recalls. "After that, my husband studied clinical research and now has a job in technical research in Peterborough."
Busy at home with her two children and working on her YouTube channel, Gayathri plans to start a daycare once her youngest starts school while also continuing to share her recipes online.
Gayathri and Prabhakar feel settled and at home in Peterborough. They joined the New Canadians Centre Peterborough last year and became involved in their social groups, with Gayathri participating in the women's group (which moved online during the pandemic). Gayathri's son Vetri also attends the New Canadian Centre's online pre-school program, and attended daycare when programs like the women's group were in-person.
According to Gayathri, the not-for-profit organization has been an incredible asset in helping newcomers like the Rajan family settle in their new lives in Canada.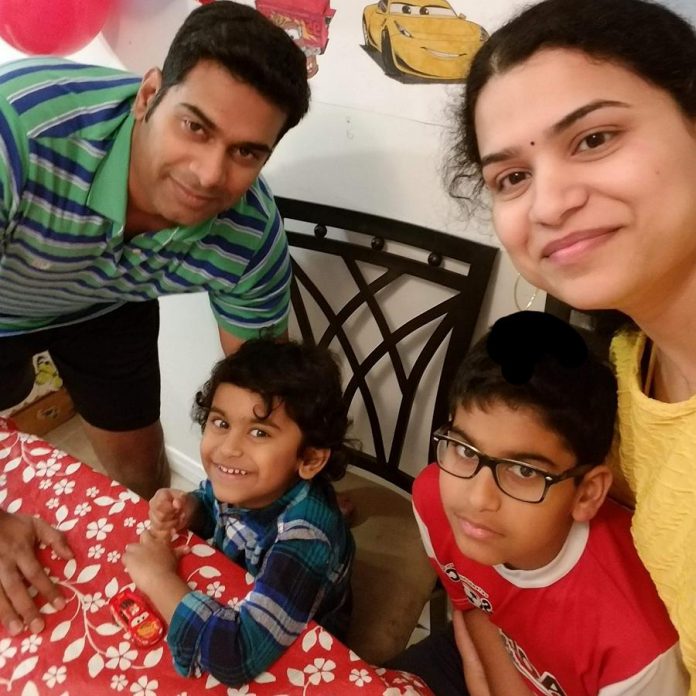 Embroidery, Zumba, and crafts are some of the activities Gayathri enjoys in the women's group she attends once a week.
"It's so nice because I spend the whole of my days taking care of kids and my family," Gayathri notes. "And we enjoy foods from all countries in the women's group, so every week we eat a different country's food."
Gayathri says she often prepares Indian recipes for the group and everyone loves them, and is also pleased to be able to share her biryani recipe.
"I am so happy to share my recipe with Canadians," Gayathri says.
The #CookWithNCC series was created in partnership with the New Canadians Centre (NCC) in Peterborough to share stories of immigration and integration. Other stories in the series include: Jessie Iriwanto and her beef rendang recipe, Tuncay Alkan and his hummus recipe, and Imad Mahfouz and his yalanji recipe.
Aromas, flavours, ingredients, who we cook for and how we share our recipes — they all tell stories that shape us as a community. On this journey through pantries and kitchens, we hope that you will fill both your plate and your heart.
Share your experience trying out these recipes, or your own story and recipe, on social media using the hashtag #CookWithNCC.
To join the New Canadians Centre on their 40-year journey of welcoming immigrants and refugees, visit nccpeterborough.ca.