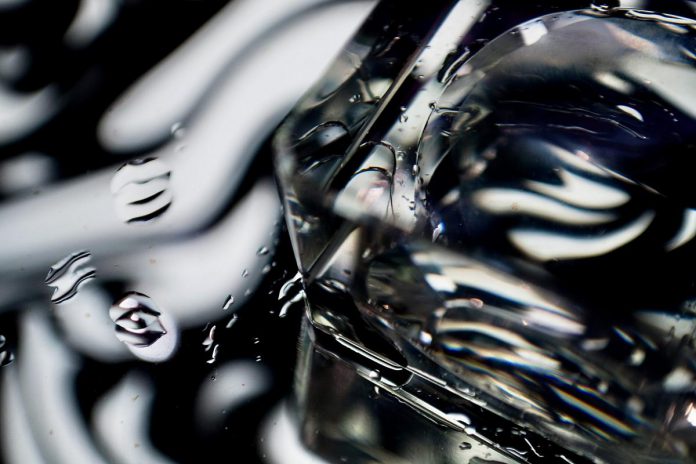 Though Trent University in Peterborough lacks any official fine arts programs, the university's Cultural Studies Department has a history of offering applied-arts courses and practical workshops. By merging theory and practice, the studio courses offer students the opportunity to think by doing; to critique and create culture.
During the COVID-19 pandemic, these applied-arts courses offered Trent students not only a unique approach to learning, but also a safe haven during an otherwise impossible time for students.
Culture X: Bodies in Nature, Bodies Online — a virtual exhibition available on Artspace Peterborough's website until August 31 — features artworks created in some of Trent's courses encompassing the Cultural Studies integrated arts platform.
Advertisement - content continues below
The online exhibition demonstrates the students' innovative and insightful approaches to art making during the pandemic. Above all, however, the exhibit is a testament to the artists' collective resiliency.
"I am very grateful for experiencing the Cultural Studies Department and classes the way I did," says Raine Knudsen, whose stop-motion film 'Connection' plays with energy in movement.
"Despite everything that's going on and despite all of the limitations that we're facing, we're still able to connect and we're still able to nurture that part of ourselves and our human experience — even if it happens to be in different ways," continues Knudsen.
"Being in the Cultural Studies Department during the pandemic has been really different from other departments," adds Zoe Easton, who created a series of digital photographs entitled 'Soft Places'.
"It is really hard to make art when you're so overwhelmed by the world around you, but these courses were really good for encouraging us to put our personal experiences into the art," Easton says. "For example, my project for this exhibit is about healing and specifically about the time that I took during the pandemic to go outside and be in nature."
VIDEO: "Connection" by Raine Knudsen

Indeed, many of the Culture X artists interviewed for this article spoke of the therapeutic elements they discovered through art making and community building.
"One of the most amazing things about this class was being able to see the perspective of all my classmates through their art," recalls Shaun Phuah, whose video collage 'People Looking at Me Looking at Them' investigates the immediacy of the highly intimate and often-volatile personal spaces we see online.
"In a way, we were all dealing with the same things," Phuah continues. "I thought it was just really touching to be able to experience that through the class and through my classmates in that way."
"There is such a sense of community in the Cultural Studies department," says Stephanie Etherington, whose major is in business administration.
"It was quite interesting to see other people's interpretation of the pandemic within their work. We really fed off of one another's energies and ideas," says Etherington, whose series of digital photographs entitled 'Captivating' plays with colour, light, movement, and texture says. "It's actually quite funny that the whole class ended up having this experience indulging in colour."
Advertisement - content continues below
"We all sort of became friends," explains Mridul Harbhajanka, whose playful musical composition 'Spook-Key Tunes' generates unique results, depending on the performers' names, every time it is performed. "I created the piece during exam season. Having something fun to do between all these boring essays and exams was like a stress buster. This class played a huge role in how I view music. Without the course, I don't think I would be able to come up with the idea for my composition."
During a time when many artists have struggled or even resisted creating and disseminating digital art, the Culture X artists faced the challenges of digital art making head on.
"For a long time, I was trying to overcome the limitations of the digital," explains Katy Catchpole, whose digital video 'Own Undoing' was awarded Trent's prestigious Frith prize this year.
"It was almost a very negative approach — we were stuck in this pandemic, and we couldn't be together, and we couldn't produce art the way that we normally would — but I kind of got tired of that," Catchpole says.
"I wanted to approach it from a more positive perspective, to think about how digital art can be manipulated, maybe in ways it wasn't intended. So instead of thinking of digital art as this fixed static thing, I started to think about it more as painting or sculpture."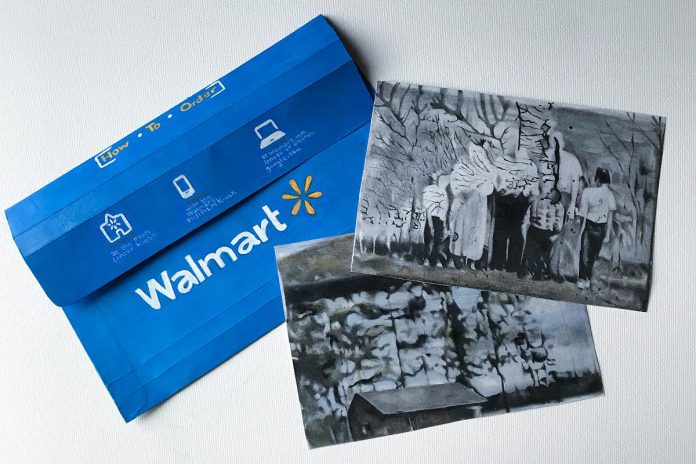 For Carolina Engering and Ceilidh Peters, both students of the theatre course Performance and Protest, creating and presenting 'Gender Inequality' — their work of invisible theatre — online brought its challenges.
"Usually, invisible theatre is like a play, but the audience — the spectators — don't know what's happening," Engering explains. "They don't know there's a play being performed, and they don't know they're part of the play. It's experimental. It checks what they'll do morally in a situation, usually involving oppression; it checks if they'll be involved or not"
"Zoom was a huge challenge for us," she continues. "We couldn't go out in public, and invisible theatre is usually performed out in public in random areas, like a bus stop or something."
"We originally set it up as being a presentation on gender inequality — that's what the class thought they were watching — but the real performance we staged was this horribly racist attack towards one of the people in our group," adds Peters.
Advertisement - content continues below
"Art really helps to humanize other people's experiences," Ceilidh concludes. "It helps people to visualize how other people live and be able to fully embrace the experiences that come with that."
Though challenging, remote learning on Zoom increased accessibility for Culture X artist Jinian Raine, who has two works, 'Ghosts' and 'Invisible Screen', featured in the exhibit.
"I have a chronic illness and I've had one of the worst health years I've had in a very, very long time," Raine explains.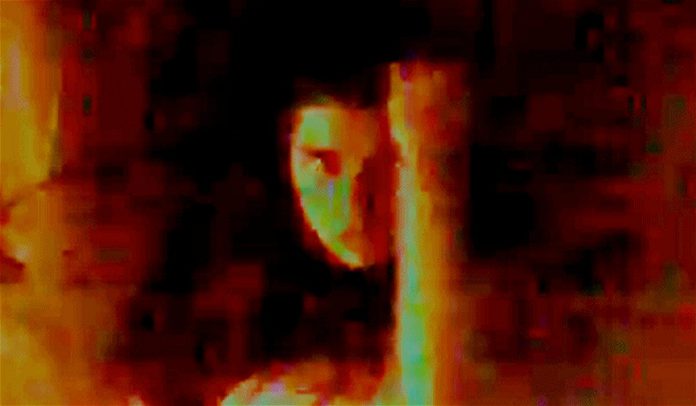 "So if we hadn't been on Zoom, I would not have been able to go to class," Raine adds. "I was lucky that we were going through Zoom because I could do school from my bed, which is where I needed to do it."
"Honestly, I think this class is possibly a pivotal moment in my life because I have kind of fallen in love with digital art and the art that I've made. This class has changed my life trajectory because of how much I fell in love with making art in it."
To view the profound works of art that so strongly speak to the conditions in which they were created, Culture X: Bodies in Nature, Bodies Online can be accessed until August 31st on the Artspace website at artspace-arc.org/exhibition/culture-x-bodies-in-nature-bodies-online/.