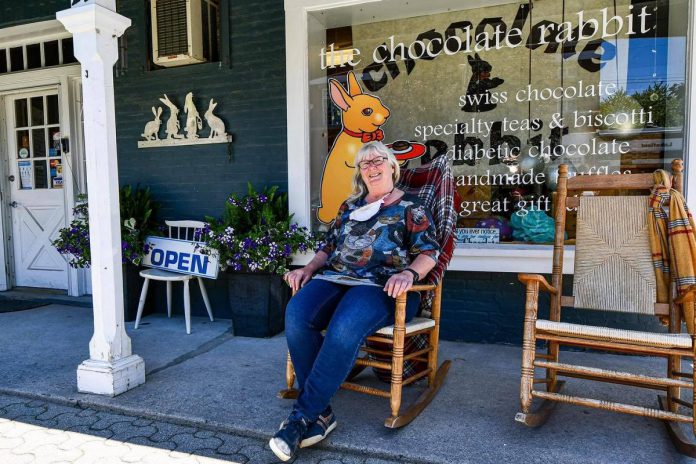 After 16 years in business, an iconic downtown Lakefield establishment will be under new ownership at the end of the summer.
Lois MacEachen, the owner of The Chocolate Rabbit chocolate shop in Lakefield, announced on Facebook on Thursday (June 17) she is retiring at the end of July.
Lakefield locals Elaine and Scot Webster and their family will take over MacEachen's business on August 1.
Advertisement - story continues below
"I want to thank you, our loyal customers, for many years of support, patronage, and friendship," MacEachen writes on Facebook. "Over the past 16 years, we have looked forward to your weekly visits, anticipated the arrival of our seasonal customers, and watched families grow."
Located at 11 Queen Street, The Chocolate Rabbit is a charming boutique where staff handcraft specialty chocolates and treats on site. It has become a signature shop for downtown Lakefield after 16 years of satisfying sweet-toothed customers.
For customers who have grown up visiting the shop, it is not easy to see the establishment change — especially if it means saying goodbye to its "head bunny".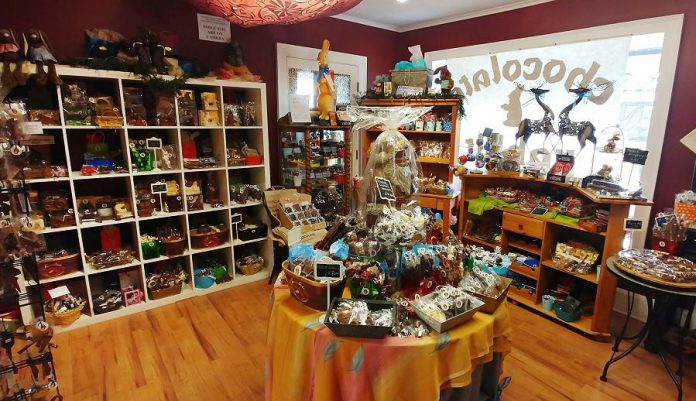 Those who frequent the shop will remember Lois greeting them from the fully visible kitchen as she handcrafts her decadent, individually unique truffles.
"Little noses that could barely see over the counter have grown into young adults," writes MacEachen. "We watched your children go off to college, and now they visit with children of their own. We have been a part of your special occasions, your holidays, your weddings, and so much more!"
Retirement comes as a bittersweet change for MacEachen as well.
Advertisement - story continues below
"Change is always hard," she tells kawarthaNOW. "I'm sure when the date rolls around, I'll be like 'I don't want to go.'"
To MacEachen, her customers are like family. She has missed seeing some of them during the COVID-19 pandemic and will continue to miss that aspect of her job the most.
MacEachen says she has received a mix of reactions from customers, from "Oh no, you can't do that!" to "Congratulations!". She reminds customers to "hop in for a visit" over the next few weeks to see her and to welcome the new owners.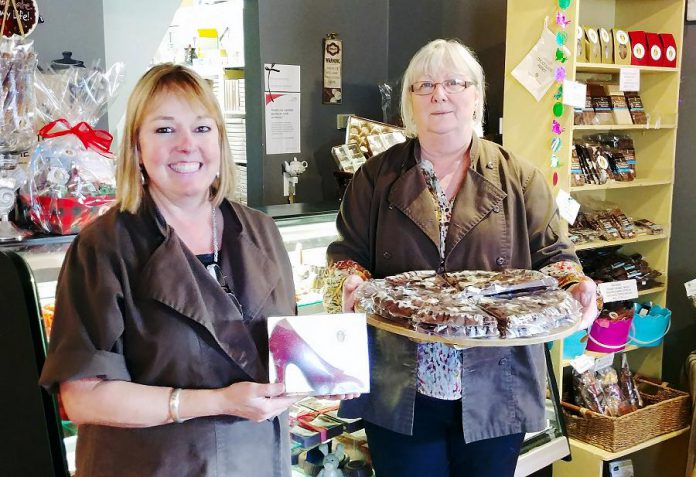 "They can come in (before August) and see me and say hi," MacEachen notes. "I'd love to see them. It's been tough with COVID because what we missed was our customers in the store. It's not the same with online."
As for her decision to retire, MacEachen tells kawarthaNOW there were several factors such as age and COVID-19 that showed her it was the right time. As much as she loves her job and is sad to go, she is looking forward to the perks of retirement.
"I'm looking forward to having more flowers than weeds in my garden," MacEachen laughs, adding "I plan on coming into Lakefield and doing my shopping." — something she couldn't do while she was busy running The Chocolate Rabbit.
Advertisement - story continues below
Retiring is a little easier for MacEachen knowing her business will be in good hands.
"I am leaving The Chocolate Rabbit in the caring hands of a local family," she writes on Facebook. "They intend to serve you the same delicious products you know and love while growing the business to new heights."
Elaine Webster, who operates Perfect Balance Accounting in Lakefield, echoes MacEachen's assurances as she shares hers and her family's excitement for their latest business endeavour.
"We're a family of entrepreneurs with several businesses in the family," Elaine tells kawarthaNOW. "When this opportunity came together, it was a way to get the whole family together working on one business."
The family seems to be the perfect fit for the business, with Elaine describing how each of her family member's strengths will be used.
Elaine and her oldest daughter Nicole are in accounting and will work the shop's books. Her husband Scot, who runs Grumpa's Woodworking, is a carpenter and a Jack of all trade who will handle manual tasks. Elaine's son Dylan operates Computer Garage in Lakefield and plans to handle anything tech-related, such as the point-of-sale system or inventory control.
Advertisement - story continues below
Youngest daughter Kristine, a photographer, videographer, and social media guru who runs her own businesss KW Productions, will take over that side of the business. The family even has a resident chef — Nicole's husband Kyle — who is excited to add a few more savoury options for the shop's truffle selection.
Elaine also assures fans of the chocolate shop "we're going to do the best we can to keep the traditions, the legacies that Lois has built alive and thriving in Lakefield," adding that the popular "mud bugs" are going nowhere.
MacEachen says the transition to new ownership will occur over the next few weeks.
"We haven't mapped out a complete plan yet, but we want to make the handover as transparent as possible for our customers — who are our family," she tells kawarthaNOW.
The Chocolate Rabbit is located at 11 Queen Street in Lakefield. You can follow the chocolate shop's transition on Facebook and Instagram. You can also visit The Chocolate Rabbit at their online shop at thechocolaterabbit.net.
This story has been updated to correct the spelling of some of the first names of members of the Webster family.