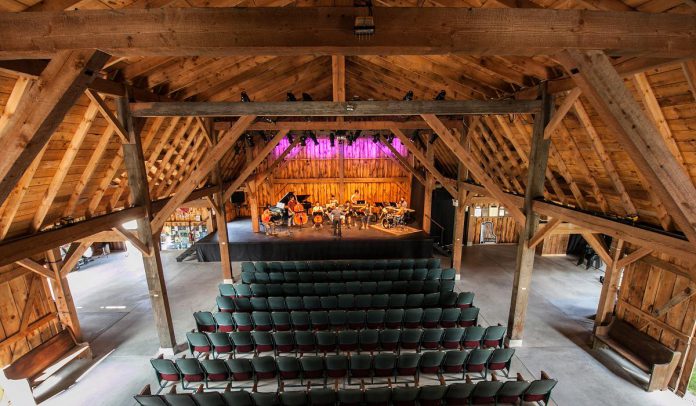 With step three of Ontario's reopening now in full effect, Westben in Campbellford is welcoming back in-person audiences for a weekend of open-air live music.
The weekend will kick off on Friday, July 30th with a concert called 'Friends on the Hill', featuring local Trent Hills musicians as they inaugurate Willow Hill — one of two new outdoor venues Westben has created to allow audiences to enjoy physically distanced outdoor concerts.
On Saturday night, multi-award-winning ensemble Lemon Bucket Orkestra will also perform on Willow Hill and, on Sunday afternoon, virtuoso flamenco guitarist Robert Michaels will take the stage at The Barn, Westben's iconic primary performance venue.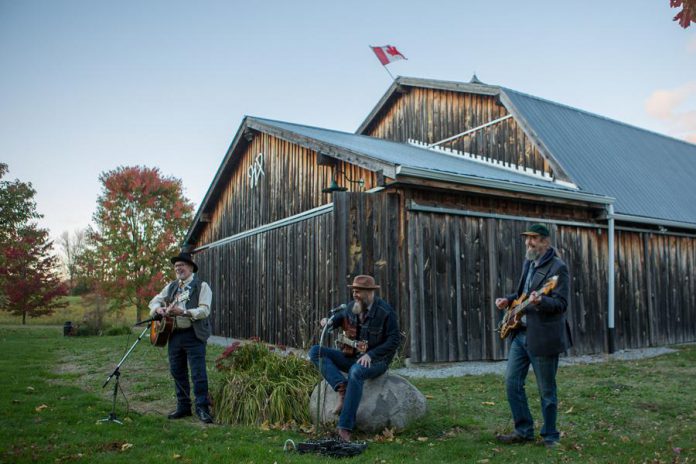 Tickets for all three concerts are available now at westben.ca/events.
Donna Bennett and Brian Finley, founders of the not-for-profit arts organization, created two new outdoor venues at their 50-acre farm in response to the pandemic. Willow Hill is a natural amphitheatre on a mowed field north of The Barn, where concert attendees bring their lawn chairs for seating, and The Campfire provides a similar but more intimate experience for a smaller audience.
Guests can enjoy a custom-made picnic while they watch a concert at Willow Hill. Gourmet picnic baskets made by Chef Ravi Anandappa of Antonia's Bistro in Campbellford can be ordered within 48 hours of concerts and picked up at the General Store or at the entrance of Willow Hill.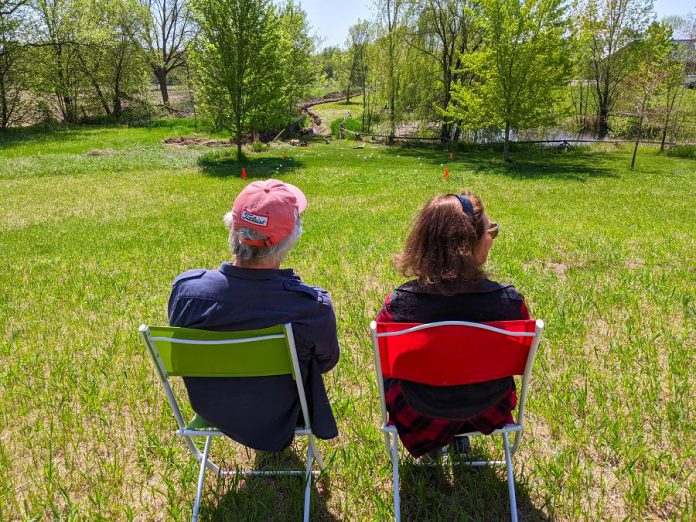 "We created these outdoor venues because we thought it would make people feel more comfortable," Donna explains. "I think it's going to be fantastic after COVID, too. It's really fun to be out on this grassy, natural amphitheatre. We're going to sell around 150 tickets or so, but in non-COVID times we can sell more."
In addition to being the first event on Willow Hill, the inaugural Friends on the Hill concert is an opportunity for attendees to support local musicians after a challenging year. The show will feature Campbellford's Ken Tizzard and Music for Goats and Trent Hills musicians Jana Reid, Luke Mercier, im Dafoe, Out by Lucy, and Robert Longo.
Donna, a soprano, will also perform at the concert along with her husband Brian, who is an accomplished pianist and composer.
VIDEO: "End Of The World" – Ken Tizzard and Music For Goats

Since Friends on the Hill will feature artists of varied genres, the show has something for everyone.
"I'm excited to open the new venue with our local musicians," Donna syas.
Westben's welcome back weekend continues on Willow Hill at 7 p.m. on Saturday, July 31st with the Lemon Bucket Orkestra. The one-of-a-kind, genre-bending ensemble describes themselves as a "Balkan-Klezmer-gypsy-party-punk-super band."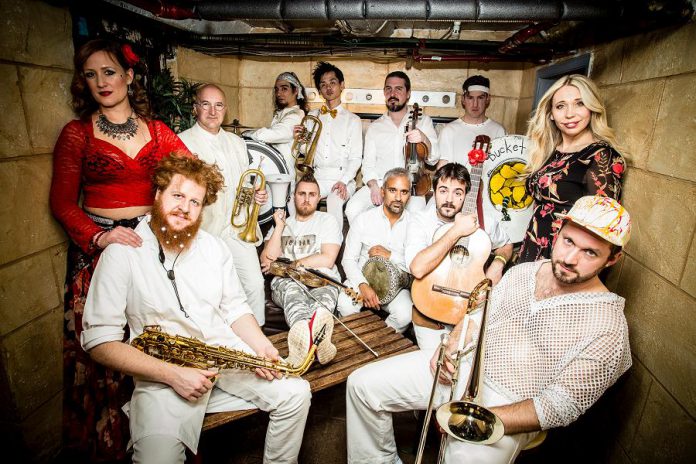 "They are really wild," Donna says. "That concert will be really fun."
The final concert of the weekend take place at 2 p.m. on Sunday, August 1st with a concert by Toronto's Juno award-winning flamenco guitarist Robert Michaels in The Barn, a timber-frame structure custom built as Westben's first and primary performance venue.
Throughout the sunny days of the summer and fall, The Barn's walls and doors roll away to create a rustic open-air atmosphere. While The Barn typically seats 400, under the current pandemic restrictions, Westben will be seating only 100 guests for a performance.
VIDEO: "Freedom" – Lemon Bucket Orkestra

"It's beautiful when you're sitting in The Barn," Donna notes. "You can hear the birds and look out to see the meadow and the pond. We're all about experiencing nature and music together."
Michaels will be the first musician to perform to a live audience at The Barn after countless months of pandemic closures. The multiple gold and platinum recording artist has earned worldwide acclaim from critics and audiences alike.
"It's upbeat, makes-you-want-to-dance kind of music," Donna says, describing Michaels' music as "beautiful, electrified guitar."
VIDEO: "Sunchild" – Robert Michaels

Westben's welcome back weekend is a monumental celebration for Donna and Brian who, along with the Westben's staff and Board of Directors, have handled the arduous task of keeping Westben alive during the pandemic with grace and resiliency.
"It was pretty devastating," Donna recalls. "We had no ticket revenue because we had to cancel our events. But our members, our sponsors, and our donors stayed with us, and the federal and provincial government subsidies were fantastic. We were able to survive and shift."
One of those shifts was Digital Concerts at The Barn where, once a month, Westben released an intimate pre-recorded concert of an artist performing at Westben without an audience. The free concerts were incredibly successful, receiving tens of thousands of views by people from all over the world, while promoting what makes Westben so special.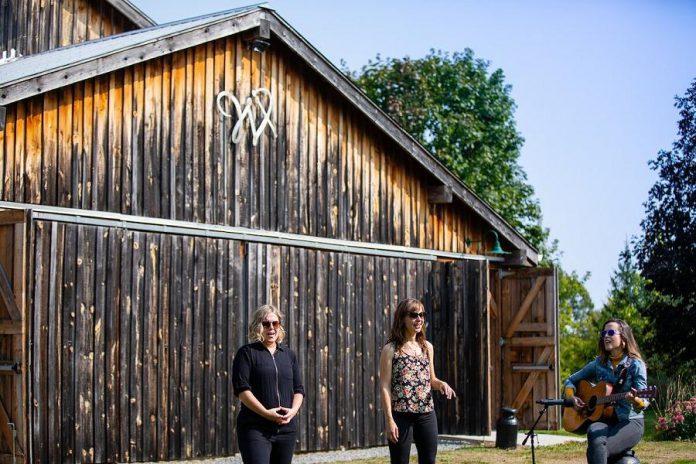 Donna and Brian intend to continue these digital concerts throughout the coming fall months, so those who are not yet ready to visit Westben can still experience brilliant artists in performance.
For past and future digital concerts, visit westben.ca/digital-concerts-at-the-barn.
While she's pleased with the response to the digital concerts, Donna says she's overjoyed to welcome audiences back to Westben to experience music the way it is meant to be heard — live and in person.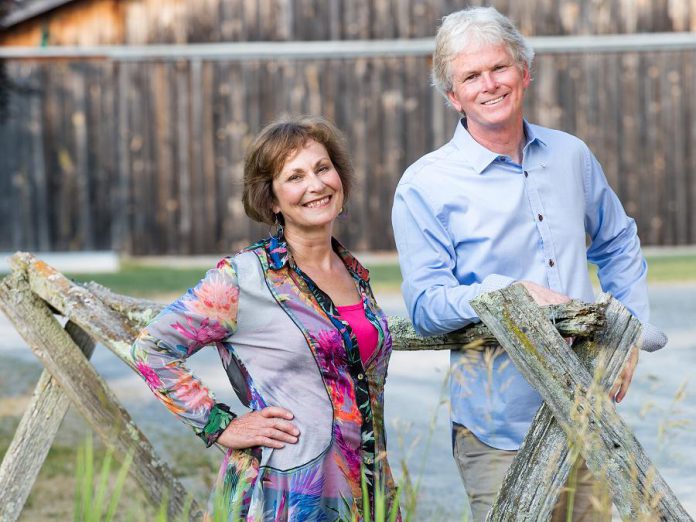 "We really miss seeing people and The Barn is lonely without people," Donna says. "Live music is something unique that brings us in tune with ourselves. It stirs up memories. It gives us hope. It soothes the soul. There's nothing like live music. I'm happy about our digital concerts, but live music is special on its own."
And Westben has a lot more live music in store, including its first ever open-air festival this September. The line-up includes Westben's own Bennett-Finley Family, classical pianist André Laplante, singer-songwriter and pianist Laila Biali, Lakefield's musical family Leahy, and pop superstar Serena Ryder (performing two shows).
Also premiering in September is Westben's second new outdoor venue, The Campfire. Concerts at The Campfire will be small and intimate at 20 guests per show, and provide a unique opportunity for audience members to chat with the artist. As part of the open-air festival, Kerri Ough of Good Lovelies and Ben Whiteley will be performing at The Campfire, as will jazz vocalist Sammy Jackson and guitarist Tom Fleming, and a yet-to-be-announced artist.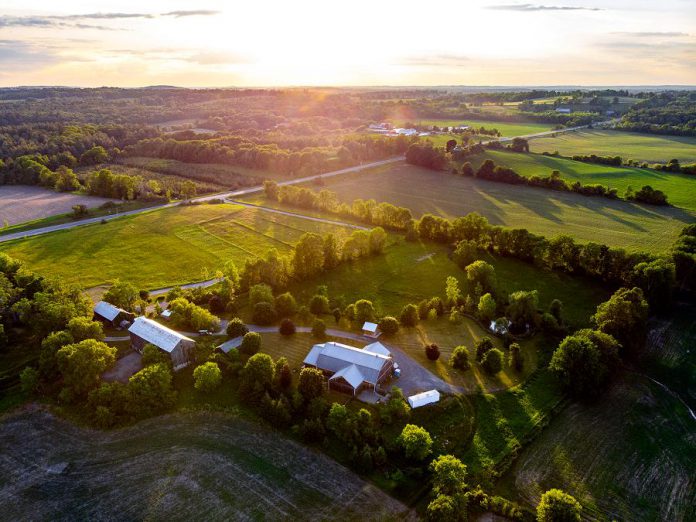 Another new offering called Sounds in Nature will bring small groups of 15 or less to the Mary West Nature Reserve, located on a 96-acre property owned by the Nature Conservatory of Canada just across the road from Westben. A naturalist from the Nature Conservatory will teach groups about the plants and birds they encounter, while little speakers installed in the trees you walk past amplify the sounds of nature.
"It will be really cool," says Donna. "The sound installation gently enhances the sounds of the birds and water that are already actually there."
In the meantime, Donna encourages the community to support Westben by purchasing tickets for one of the upcoming concerts. You can also support Westben by becoming a member, and receive perks such as first dibs on tickets.
Donna adds that she and Brian are grateful for the support they've received over the past 16 months, allowing them to once again give audiences the opportunity to enjoy Westben in person.
"I want to thank our members, donors, sponsors, government sponsors, and business partners for helping Westben get through this difficult time," she says.
Westben is located at 6698 County Road 30 North in Campbellford. To learn more, buy tickets, and support Westben, visit westben.ca. You can also follow Westben on Facebook, Instagram, Twitter, and YouTube.
This story was created in partnership with Westben.