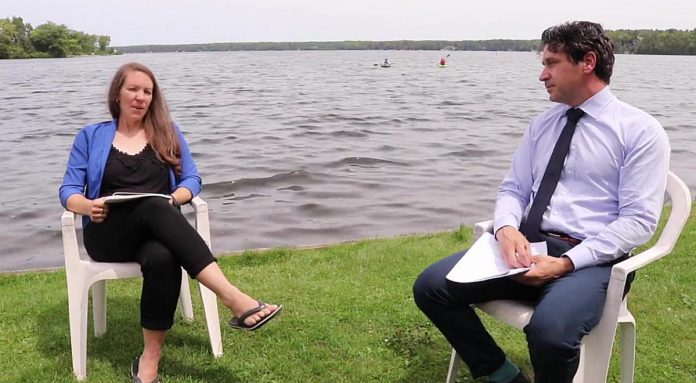 The Greater Peterborough Chamber of Commerce and the Kawartha Chamber of Commerce & Tourism have announced plans to merge into a single organization under the proposed new name Peterborough and the Kawarthas Chamber of Commerce.
According to a consolidation proposal distributed to members of both chambers on Wednesday morning (July 28), the boards of directors of both chambers have been exploring opportunities to collaborate over the past few months, with both boards unanimously approving a decision to pursue the consolidation of the two chambers.
The 830 members of the Peterborough Chamber and the 300 members of the Kawartha Chamber will be asked to vote on the consolidation proposal this fall, following information meetings in September.
Advertisement - story continues below
The decision to pursue consolidation was prompted by the impact of the pandemic on local businesses.
"As the world begins to repair itself, it's important more than ever that we share a common voice — a common ground together," says Jillian Harrington, president of the board of the Kawartha Chamber in a media release.
"We're very excited about this opportunity to join forces," adds Joe Grant, chair of the board the Peterborough Chamber.
VIDEO: Proposal to merge the Peterborough and Kawartha Chambers

The consolidation proposal states that a single and larger chamber will be more advantageous, with a stronger influence on government policy, a wider of member services, better training and programs, and cost savings on overhead costs such as insurance and software.
If approved by members, the consolidated chamber will ultimately result in higher membership fees for existing members of the Kawartha Chamber, as the new chamber will adopt the fee structure of the Peterborough Chamber. However, costs will be reduced for the 70 area businesses that currently belong and pay membership fees to both chambers.
The consolidated chamber would retain the Peterborough Chamber's office and staff at 175 George Street in Peterborough and, in Lakefield, the Kawartha Chamber's ServiceOntario building and staff at 133 Water Street, as well as the Kawartha Chamber staff currently in the municipal building at 12 Queen Street.
Advertisement - story continues below
"We are very excited about the opportunities that a consolidated chamber will present," says Stuart Harrison, president and CEO of the Peterborough Chamber. "Whether we are putting on a networking event or lobbying city or county council, there is strength in numbers. This is one marketplace and we are committed to strengthening businesses in the entire county."
With the senior managers of both chambers about to retire in the next 18 months, a merger will also allow for the consolidation of senior management.
"Knowing that retaining local identity will be a priority, I am confident that when I depart at year's end, the new Peterborough and the Kawarthas Chamber of Commerce will be an accessible and effective voice for all businesses throughout the city and county," says Sherry Boyce-Found, general manager of the Kawartha Chamber.