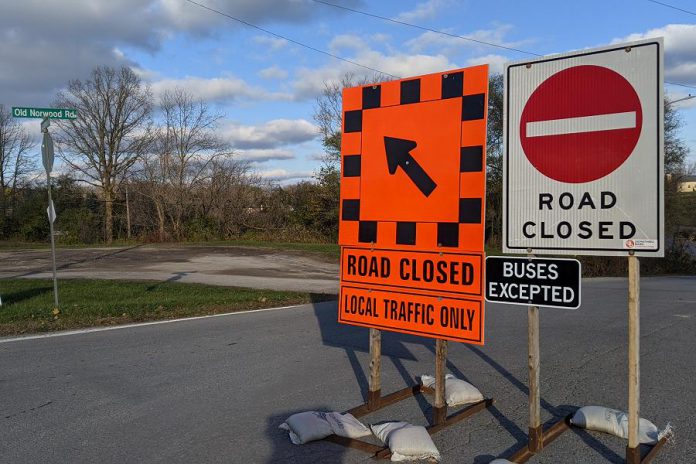 Parks Canada has announced the reopening of the Warsaw Road Swing Bridge on Parkhill Road East in Peterborough to vehicles and pedestrians has now been delayed until at least Saturday, August 7th.
"All mechanical, hydraulic, and electrical components are onsite," Parks Canada states in a media release. "However, issues related to the installation of the components have delayed the bridge testing and commissioning work to next week."
"If the testing and commissioning goes well, the bridge is expected to reopen on August 7th," Parks Canada adds. "If additional adjustments or modifications are required as a result of the testing, the bridge opening will be delayed until they are completed."
Advertisement - story continues below
Parks Canada also says that, immediately following the reopening of the bridge, short intermittent delays can be expected for operational testing. Traffic control measures will be in place.
The bridge, originally constructed in 1956, was closed in October 2020 to replace the steel swing bridge structure, to repair the concrete abutments, and to replace mechanical and electrical operating systems. The bridge is now capable of handling full highway loading.
The bridge was originally scheduled to reopen in spring 2021. In May, Parks Canada announced the reopening of the bridge would be delayed until early July. During the closure, local traffic has been detoured along alternate routes.