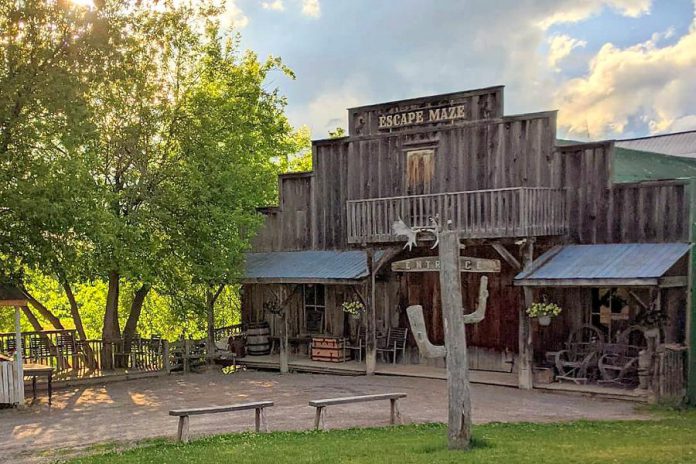 Now that pandemic restrictions are easing with step three of Ontario's reopening plan, there's a pent-up demand for activities that connect us with others.
According to Jake Walling, who owns Escape Maze Peterborough along with Fred Preddy, their business is the perfect option for those looking for a fun social experience that is also COVID safe.
Escape Maze Peterborough is a family business located on Cedarbank Farm, the Preddy's family farm. Since 2014, Escape Maze has taken guests back in time to the 1866 gold rush with escape games and mazes. The live-action games have you and your team work through a series of games, riddles, locks, and keys before the clock runs out.
Advertisement - story continues below
"Certain hormones are released when you accomplish something together," Jake says. "It's a great way to connect with other people. It's different than going to a movie. You may be sharing the experience of going to the movie, but you're not getting that high of completing something together and talking with each other along the way."
Escape Maze Peterborough has always been a unique and worthwhile activity for groups — but now, with COVID, the connection it builds is more crucial than ever. Jake and Fred have expanded their options over the pandemic to introduce more games that can be played remotely or outdoors, so everyone can participate in the fun while staying within their comfort level.
Expanding their options to meet present needs is part of Escape Maze's pandemic recovery plan. Like many businesses, COVID-19 had a massive impact on Escape Maze. In fact, Jake and Fred had to make the tough decision to close their second location in Peterborough's Lansdowne Place Mall.
"We were not having any income coming in at all," Jake says, explaining the decision to close the mall location. "It was challenging for us because it's a family business, and we all rely on it. Three families have their income coming from it."
Earlier this year, Escape Maze was one of the recipients of funding under the Tourism Resiliency Funding Program, offered by Peterborough & The Kawarthas Economic Development and Community Futures Peterborough. The funding has helped them make their business COVID-safe for customers, including by developing a new game that can be played remotely from participants' cars.
Marketed under the brand Escape Drives, the first-of-its-kind game is called "Catch An Art Thief". Along with other games currently in development, it is played in part online at escapedrives.com.
Advertisement - story continues below
"It's $69 a carload, and you go out and drive," explains Jake. "You use your skills of navigation because it tells you to go so many kilometres, then turn right, et cetera. You'll end up at a location, and you'll put a passcode into the website that you got along the way. Then, you can take a 360 virtual tour inside the building."
By expanding online game play, Jakes says, they can attract more customers who may still be uncomfortable getting together with others.
"We thought if people are not feeling like coming in, this game takes place all in their car," she says. "They just need a phone and a vehicle, and they can drive around and don't need to interact with people."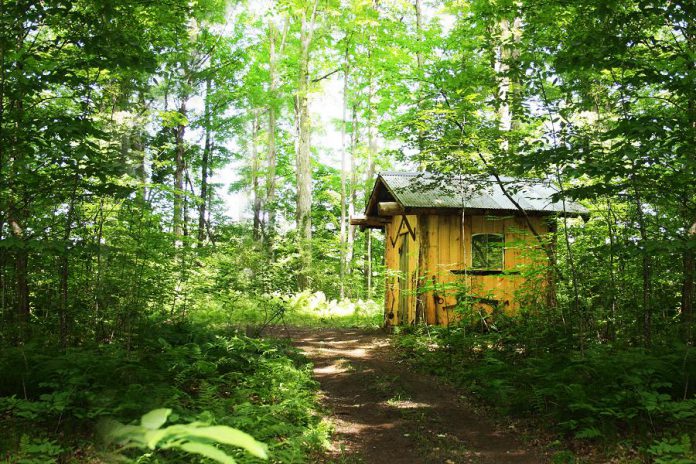 Another driving game in development, "Ghost of an Axe Murderess", will be available this fall in time for Halloween. It's based on the true story of Hessie Gray, who was accused of murder after David Scollie's charred, headless corpse was found on a Peterborough farm in 1894.
Escape Maze's expanded options do not stop here. Another fun new offering, "Secret Case Files", is also played remotely and promotes tourism and connection with other local businesses. Escape Maze will deliver a package to a customer's hotel room, and then the fun will begin.
"In the package is a mystery that unfolds, and they have to try to figure it out using their phones or laptop," Jake explains. "Whether they do it the same day or over two days, they will discover they have to go visit some local businesses."
Advertisement - story continues below
All of the 10 local businesses connected to this game participate by delivering clues to the players. "Secret Case Files" is another game that customers can play if they are uncomfortable coming into an escape room.
The fall season is typically Escape Maze's busiest, since customers love the unique haunt-themed rooms and mazes Escape Maze ls known for. In their efforts to expand their outdoor options, Escape Maze offered their first spooky-themed outdoor game last fall.
Called "The Stalking Dead", the game was a smashing success, selling out spots completely. Typically, the indoor maze called "The Shaft" is a seasonal classic at Escape Maze for Halloween time. When they decided to pivot last year to offer an outdoor maze instead because of the pandemic, Jake and Fred had no idea is would become so popular.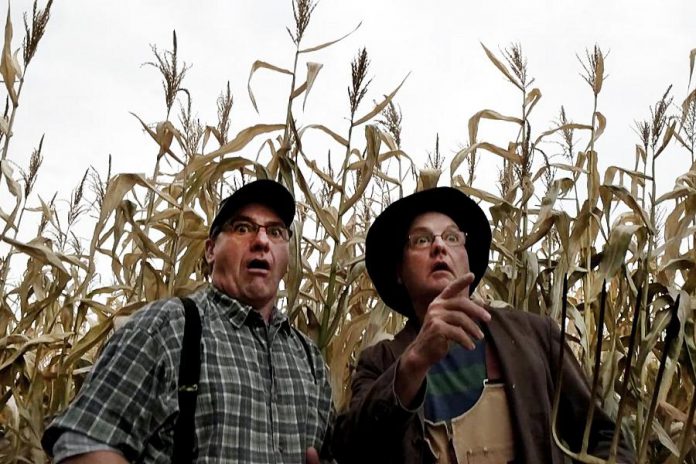 "I think it was partly because there weren't as many options for people who wanted something to do," Jake notes. "A couple of blogs picked it up and were talking about it. We were getting people from as far away as Windsor, North Bay, and Ottawa. It was quite exciting that people would from that far to play."
This haunt season, "The Stalking Dead" will return at the beginning of October with a version appropriately called "The 2nd Wave". The outdoor game is completely touch-free and calls for teams to walk through a nature trail, collect information, and move on to the next station.
Be warned: you may come across a zombie or two on your route, since the game's objective is to find a cure for a zombie virus after zombified livestock breach a containment area.
Advertisement - story continues below
If you like less scary outdoor games, you may also enjoy the other four adventure trails at Escape Maze. Staff will give you an old-timey map and a compass or scorecard to complete your challenge for these four games. On the trail, you must find different stations where you will stop and complete a challenge.
On top of Escape Maze's wide variety of remote and outdoor game options, step three has allowed them to reopen their inside escape rooms, but with some restrictions.
Each room has a limited capacity, and there's an hour between booking so staff can thoroughly clean and disinfect each room between groups. Guests must wear a mask the entire time they are inside an escape room. In addition, if you're on an outdoor adventure trail and come across someone, or you have to enter a building, staff ask that you put a mask on.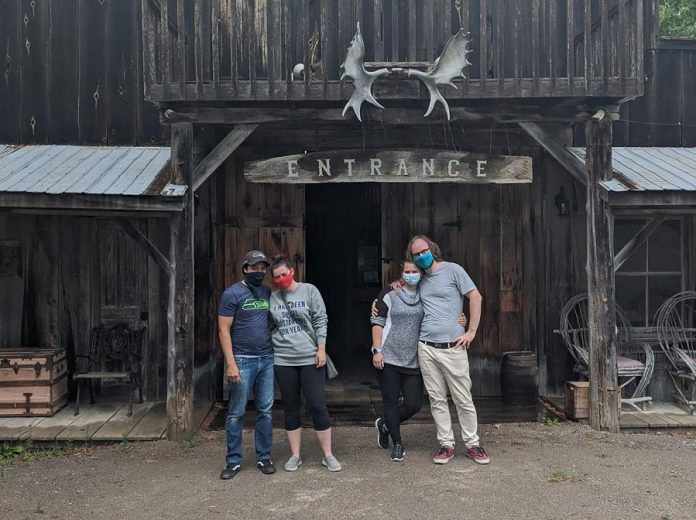 According to Jake, expanding Escape Maze's offerings to include online and remote games, as well as new outdoor games, will ensure there's something for everyone's interest and comfort level.
Escape Maze Peterborough is located at 156 Cedar Bank Road in Peterborough. To explore Escape Maze's game options and to reserve your adventure, visit their websites at www.escapemaze.com abd escapedrives.com.
You can also follow Escape Maze on Facebook to stay up-to-date with the unique new game options coming your way in the future.