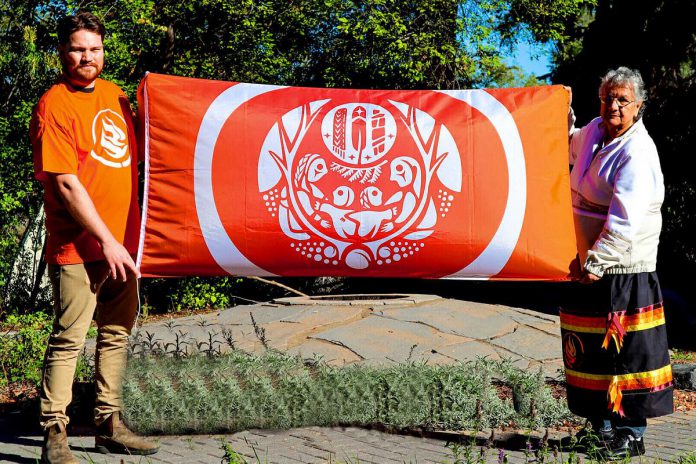 This Thursday (September 30) is the first National Day for Truth and Reconciliation, intended to remember and honour the lost Indigenous children and survivors of Canada's residential school system as well as their families and communities. Several events are taking place in both Indigenous and settler communities throughout the greater Kawarthas region to mark the day.
The Canadian government established National Day for Truth and Reconciliation this past June, in response to the Call to Action #80 from the 2015 final report of the Truth and Reconciliation Commission, which states:
"We call upon the federal government, in collaboration with Aboriginal peoples, to establish, as a statutory holiday, a National Day for Truth and Reconciliation to honour Survivors, their families, and communities, and ensure that public commemoration of the history and legacy of residential schools remains a vital component of the reconciliation process."
Advertisement - story continues below
As well as remembering and honouring those lost to residential schools and the thousands of survivors, National Day for Truth and Reconciliation is a day for Canadians to educate themselves about the heritage, culture, stories, and experiences of First Nations, Inuit, and Métis peoples.
September 30th is also Orange Shirt Day, when Canadians are encouraged to wear orange to raise awareness of the tragic legacy of Canada's residential school system. The day originated as a result of the St. Joseph Mission Residential School Commemoration Project and reunion events in 2013 in Williams Lake, BC.
The orange shirt and the slogan "Every Child Matters" were chosen because of the childhood experience of Phyllis Webstad, from the Stswecem'c Xgat'tem First Nation (Canoe Creek Indian Band), on her very first day at the St. Joseph Mission Residential School.
VIDEO: Phyllis Webstad – On Orange Shirt Day

"I went to the Mission for one school year in 1973/1974," Webstad states. "I had just turned 6 years old. I lived with my grandmother on the Dog Creek reserve. We never had very much money, but somehow my granny managed to buy me a new outfit to go to the Mission school. I remember going to Robinson's store and picking out a shiny orange shirt. It had string laced up in front, and was so bright and exciting — just like I felt to be going to school!"
"When I got to the Mission, they stripped me, and took away my clothes, including the orange shirt! I never wore it again. I didn't understand why they wouldn't give it back to me, it was mine! The colour orange has always reminded me of that and how my feelings didn't matter, how no one cared and how I felt like I was worth nothing. All of us little children were crying and no one cared."
The date of September 30 was chosen for Orange Shirt Day because it is the time of year when Indigenous children were taken from their homes to residential schools.
Advertisement - story continues below
"It is an opportunity for First Nations, local governments, schools and communities to come together in the spirit of reconciliation and hope for generations of children to come," according to the Orange Shirt Day website at www.orangeshirtday.org.
Local events
In the greater Kawarthas region, National Day for Truth and Reconciliation and Orange Shirt Day on Thursday will be marked with various events in both Indigenous and settler communities.
On Thursday, Hiawatha First Nation will be hosting an outdoor community gathering from 4 to 7 p.m. at 431 Hiawatha Line, outside the new Gathering Space. The event will include an opening prayer and smudging, remarks from Chief Laurie Carr, social dancing, barbecue, and more.
The free event is open to on and off-territory citizens of Hiawatha First Nation, residents and staff of Hiawatha First Nation, and members of their households. Those attending are encouraged to wear their regalia or orange shirts.
Curve Lake First Nation will be hosting two events. An "Every Child Matters" walk at 12 p.m. will begin and end at the Curve Lake First Nation Community Centre at 20 Whetung Street East. Participants are encouraged to wear an orange shirt.
At 6:30 p.m., members of Curve Lake First Nation and their households are invited to gather under the Pow Wow arbour at Lance Wood Park (38 Whetung St. E.) for an open mic event where people can share their songs, poems, stories, and drum beats. A sacred fire will be burning from sunrise until the end of the event. Attendees are asked to bring a chair and a flashlight and to dress for the weather.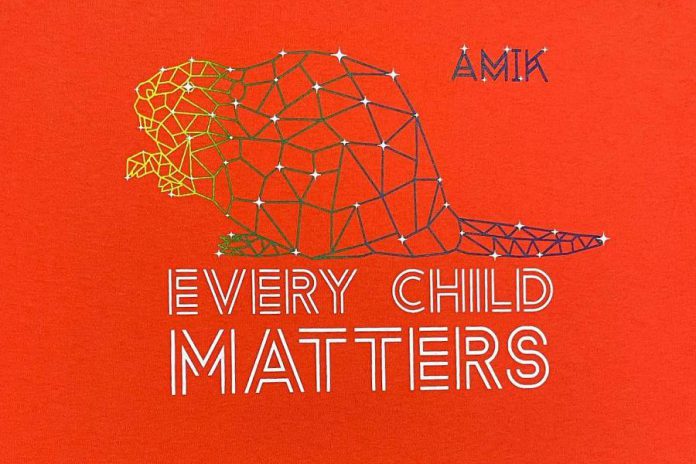 Nogojiwanong Friendship Centre in Nogojiwanong-Peterborough, in partnership with Niijkiwendidaa and Lovesick Lake Native Women's Association, will be hosting a drop-in event from 12 to 3 p.m. in the backyard of 580 Cameron Street. The event will include a sacred fire and two readings of Phyllis Webstad's book The Orange Shirt Story at 12:20 p.m. and 2:30 p.m.
An interactive canvas to be signed in commemoration of relatives will be also available, and tobacco offerings are welcome (space is limited to 20 people, so reserve a time with Rebekah Rego at wellness@nogofc.ca). All are welcome to attend, but physical distancing guidelines are in effect and masks are mandatory.
First Peoples House of Learning at Trent University in Nogojiwanong-Peterborough will be hosting an Orange Shirt Day event from 12:30 pm to 2:30 p.m. at the Traditional Area, behind the Emwayaang Building at 1600 West Bank Drive. There will be a sacred fire as well as guest speakers, lunch, and an open mic. Limited orange shirts will be available for Indigenous students who do not have one. If it rains, the event will take place in the Gathering Place.
Advertisement - story continues below
Also at Trent University, a Treaty Rock will be unveiled from 10:30 to 11:30 a.m., outside of the Bata Library on the bus loop. Trent University president Leo Groarke, chancellor Stephen Stohn, and Curve Lake First Nation Chief Emily Whetung and Elder Doug Williams, will unveil three limestone boulders bearing the symbols of the dodem (clan totems) carvings of the Treaty 20 Michi Saagiig signatories, accompanied by an educational plaque identifying Trent's Symons Campus lands situated on Michi Saagiig traditional territory. Members of Trent University's board of governors and the Curve Lake First Nation community will be attending. This event is by invitation only.
Settlers Taking Action and Responsibility at Trent (START) will have a table at the podium in front of the Bata Library at 1600 West Bank Drive, where you can paint a rock for a memorial, purchase a button, learn more about the legacy of residential schools in Canada, and make a donation to an Indigenous organization.
Gzowski College is hosting a Three Sisters Community Lunch at 12 p.m. in the GC Quad for all students and faculty (while supplies last).
Fleming College will be releasing a video on September 30 where members of the Fleming community, both Indigenous and settlers, come together for a conversation about what the National Day for Truth and Reconciliation means to them. A social media campaign is also planned to engage the students and community with various resources and events. The college community is invited to share pictures wearing orange shirts with the tag #MiigwechFleming.
The Unitarian Fellowship of Peterborough is hosting an event from 6:30 to 7 p.m. in front of 775 Weller Street in Nogojiwanong-Peterborough to remember the impacts of residential schools and the ones who did not return home. The event will include brief reflections and a group photo. Those attending are encouraged to wear orange shirts.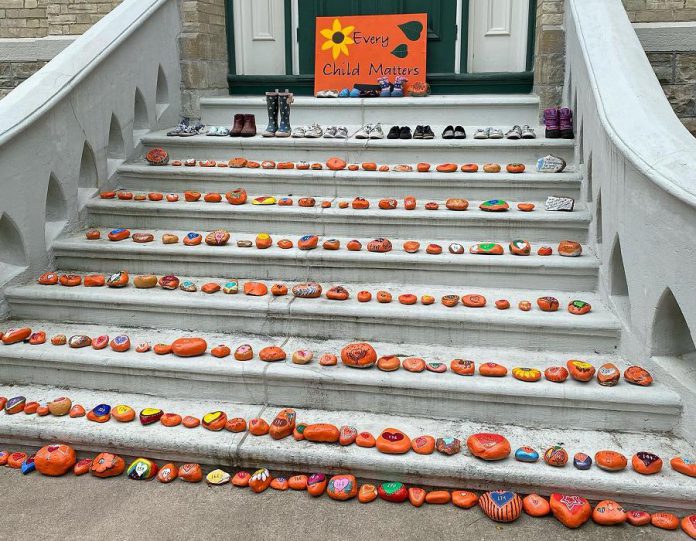 The Memory, Truth and Justice event takes place from 4 to 5 p.m. at Confederation Park in Peterborough (across from City Hall). While walking in a circle, each person gathered will read, one-by-one, the actions recommended by the Truth and Reconciliation Commission, the names of the missing and murdered women and girls in Canada, and, as they become known, the names of those buried at residential schools. This event is held every Thursday. Participants continue each week where they left off the previous week. When they are done, after many weeks, they will begin again.
In partnership with Alderville First Nation, the Town of Cobourg will host a ceremony at 12 p.m. for the unveiling of the Indigenous 'Seven Feathers' Crosswalk on Albert Street at Second Street. The crosswalk will feature seven feathers representing the seven grandfather teachings of the Anishinaabe people: love, respect, courage, honesty, humility, truth, and wisdom.
In Bobcaygeon, the settler group Truth and Reconciliation Community Bobcaygeon is hosting an event at 5 p.m. outside the public library at 21 Canal Street East that will honour lost Indigenous children. The event will include a land acknowledgement and remarks by Dorothy Taylor of Curve Lake First Nation, the Secwepemc Honour Song, and remarks from local dignitaries. The event will also display the group's "215+ Taken" art installation featuring stones painted by more than 50 members of the community (including children) to represent the Indigenous children whose bodies were found buried next to the Kamloops Indian Residential School.
The Food Forest (135 Hunter St. W., Peterborough) is hosting an open mic at 7 p.m., with all forms of art are welcome, including poetry, music, impressions, comedy, spoken word. The vegetarian/vegan restaurant will be donating half of food and alcohol sales to the Gord Downie & Chanie Wenjack Fund.
For those unable to attend an event, the Gord Downie & Charlie Wenjack Fund has partnered with radio stations across Canada to rebroadcast "Amplifying Indigenous Voices", which shares stories from Indigenous leaders, residential school survivors, elders, musicians, and teachers. Originally broadcast on June 30 following the discovery of the remains of 215 children buried at the site of the former Kamloops Indian Residential School, the rebroadcast can be heard in the greater Kawarthas region on Oldies 100.9 in Brighton, myFM 93.3 and Classic Rock 107.9 in Cobourg, Canoe FM 100.9 in Haliburton, and Oldies 96.7 and Freq 90.5 in Nogojiwanong-Peterborough.
This story has been updated with additional events at Trent University.