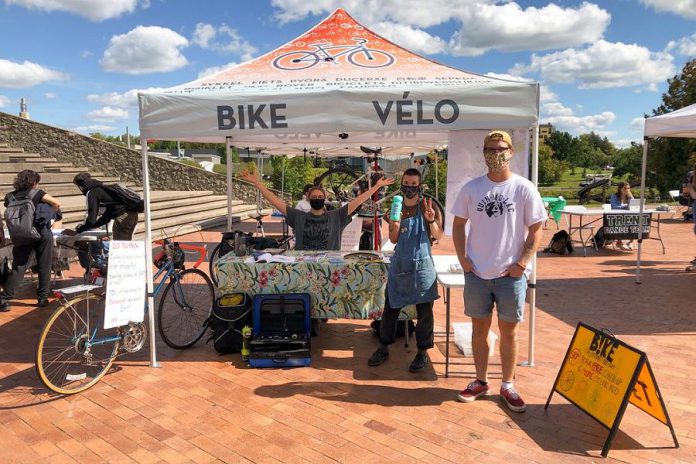 Peterborough cyclists can get a free bike light during a pop-up event on the Rotary Greenway Trail on Friday afternoon (October 1).
Presented by local cycling educators, "See the Light" takes place from 3:30 to 6:30 p.m. along the trail near Whitaker Street, just south of Thomas A. Stewart Secondary School.
The bike light giveaway is part of a month-long cycling education pop-up project co-funded by B!KE: the Peterborough Community Bike Shop, Peterborough GreenUP, the Peterborough Bicycle Advisory Committee, and Trans Canada Trails. During September, the pop-up project has visited local high schools, Trent University, Peterborough Public Library, and spots along recreational trails.
Advertisement - story continues below
"Autumn is a great time for cycling but, with fewer daylight hours, there's a good chance you might end up riding when it's dark," says B!KE program manager Jean Greig in a media release.
Cyclists in Ontario are legally required to have lights on the front and rear of their bikes turned on from a half hour before sunset to a half hour after sunrise.
"We're more concerned about people staying safe," Greig says. "It's clearly in a rider's own interest to be as visible as possible on the road."
In addition to giving away lights and offering other ideas for staying visible, Friday's "See the Light" event will include basic bike maintenance checks, help with route planning, and information about cycling programs and resources in the city.