How can visual artists use radio as a new medium to share their work?
This intriguing question will be answered by Trent Radio, Nogojiwanong-Peterborough's community radio station, in their new arts project called "Your Radio Is Their Stage", running now until next April.
Six artists from Nogojiwanong-Peterborough will each receive a five-week residency in radio production and broadcast at Trent Radio: Melanie McCall (textile arts), Jose Miguel Hernandez (oil painting), JoEllen Brydon (folkloric art and installation), Justin Million (poetry), Gillian Turnham (Islamic art), and John Marris (community arts).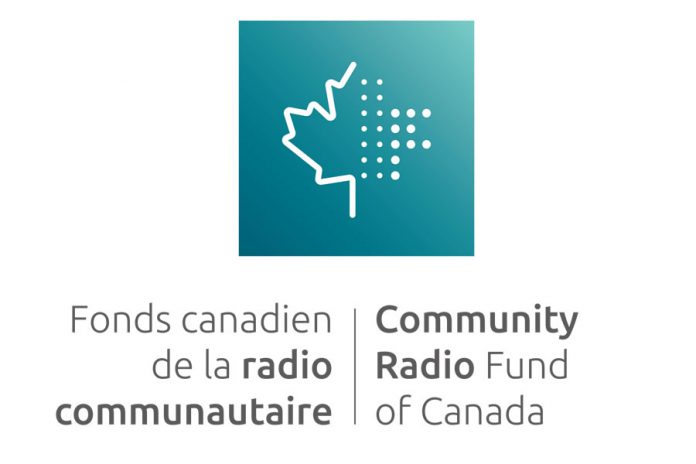 "Your Radio Is Their Stage" is made possible by the Community Radio Fund of Canada, the only organization mandated to financially support campus and community radio stations in Canada.
Each of the participating artists will receive mentorship, gear, training, and support to help them re-imagine their artistic discipline and present their work using radio as an artistic medium, a vehicle, and a stage to share their new works with the community.
At the conclusion of each artist's five-week residency, Trent Radio will air a special broadcast of the artist's re-imagined work. Next April, a Radio Project Day will also broadcast all six artists' work.
Melanie McCall (September 12 to October 17)
The arts project is now underway with the first resident artist, Melanie McCall. McCall, who uses natural fibres and plant dyes to create cloth collages, will be using her residency to create sound collages made with recordings from local woodlands, wetlands, animal sounds, and musical instruments.
McCall's broadcast will air, at the end of her residency, from 6 to 7:30 p.m. on Sunday, October 17th on Trent Radio at 92.7 CFFF FM in Peterborough, 287 on Cogeco Cable, and online at www.trentradio.ca.
This project will continue with each of the following artists exploring and creating in succession, with a broadcast airing on Trent Radio on the final day of their residency.
Jose Miguel Hernandez (October 10 to November 14)
Jose Miguel Hernandez is a Venezuelan artist and designer who immigrated to Canada in 2014. A member of the Art School of Peterborough's board, Hernandez paints with oils, draws and illustrates with pencil and charcoal, and also designs and paints murals.
JoEllen Brydon (November 7 to December 12)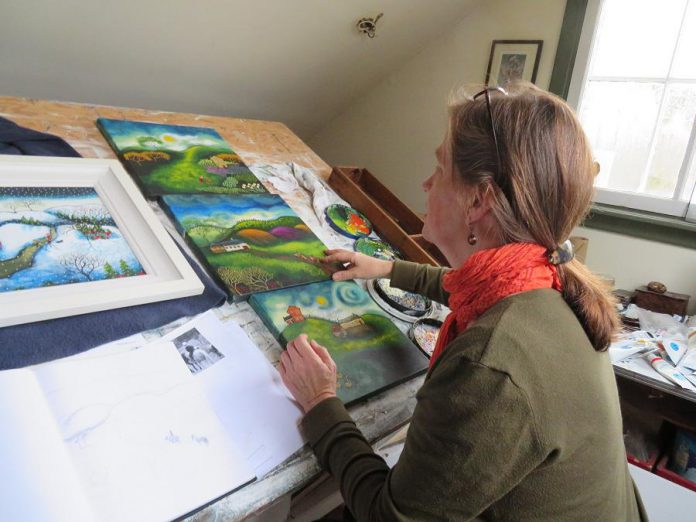 Born in Toronto and raised in Cavan Township, JoEllen Brydon's vibrant oil and acrylic paintings explore forgotten stories and local histories in the folkloric traditions of her Irish family roots. She has also designed and created large-scale mixed-media installations.
Justin Million (December 5 to January 9)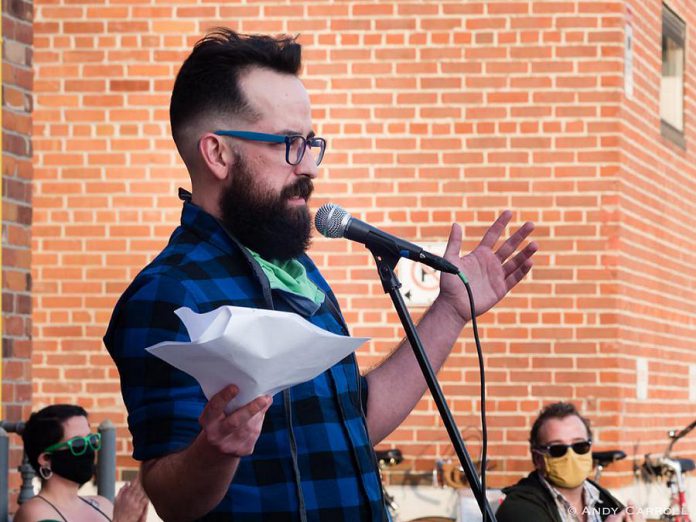 Spoken word and performance artist Justin Million is the founder of the Show and Tell Poetry Series and KEYBOARDS!, co-founder and poetry editor at bird, buried press, and is the author of EJECTA: The Uncollected KEYBOARDS! Poems. He became downtown Peterborough's first artist in residence in 2020.
Gillian Turnham (January 2 to February 6)
Originally a fine-metal sculptural artist, Gillian Turnham began exploring the complex geometric patterns of the Islamic tradition in 2014. She recently returned to Peterborough after three years in southern Spain, where she immersed herself in the study of the Islamic geometric tradition, creating hand-sewn tapestries, original drawings, and more.
John Marris (January 30 to March 6)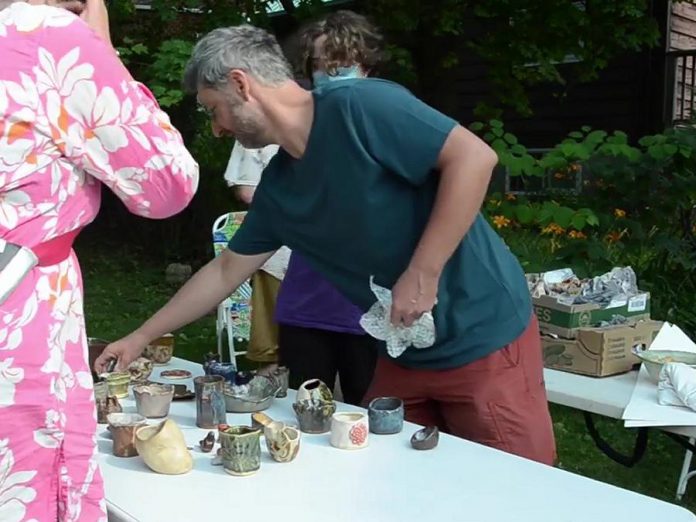 John Marris is a community artist committed to engaging fellow artists and community members in projects that use the arts in community development and social change, with a significant part of his professional art practice involving programs that facilitate collaborative art-making with street-involved youth, mental health patients, and people living in poverty.
This story was created in partnership with Trent Radio, a producer-oriented broadcast facility that started as a Trent University student club in 1968. Sponsored and designed by students from Trent University, Trent Radio incorporated as a registered charity in 1978. Trent Radio currently holds a Community Broadcast License, and is a resource that is shared with the Nogojiwanong-Peterborough community.