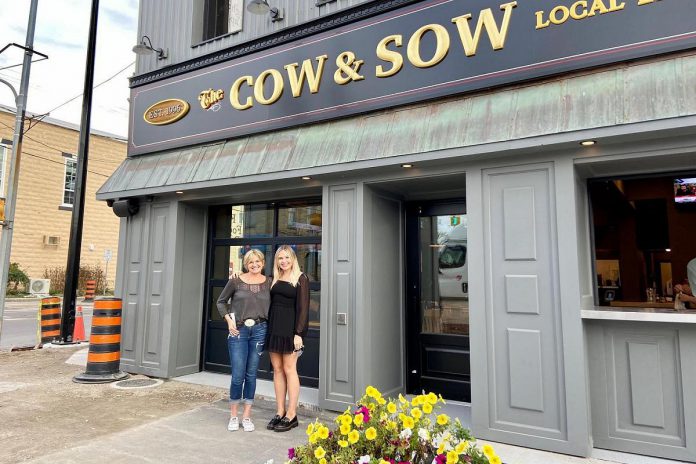 businessNOW™ is our round-up of business and organizational news from Peterborough and across the greater Kawarthas region.
We feature the soon-to-be-open newly renovated Cow & Sow Eatery in Fenelon Falls, the Traynors being named Peterborough County's Farm Family of the Year, members approving the merger of the Peterborough and Kawartha Chambers of Commerce, and RTO8 announcing two new programs to support the regional tourism industry..
We also feature the Kiwanis Club of Scott's Plains donating $15,000 to support BGC Kawarthas Foundation, and Town & Country Marine, Bill & Kristin Fenech Foundation, and Barletta Pontoon Boats donating $10,000 to YMCA of Central East Ontario, the official opening of Camp Kawartha's new Rotary Health Centre, Treetop Trekking being voted Ontario's top outdoor attraction for second year in a row, Aimee Le Lagadec becoming the interim executive director of YES Shelter for Youth and Families in Peterborough, the Ontario government investing more than $2.6 million in Mirmil Products Limited in Campbellford, Schmidt Law Legal Services opening a new office in Port Hope, and other business and organizational news — including Julie Howe becoming corporate partnership and marketing manager at the Peterborough Humane Society.
Advertisement - story continues below
Newly renovated Cow & Sow Eatery in Fenelon Falls set to open soon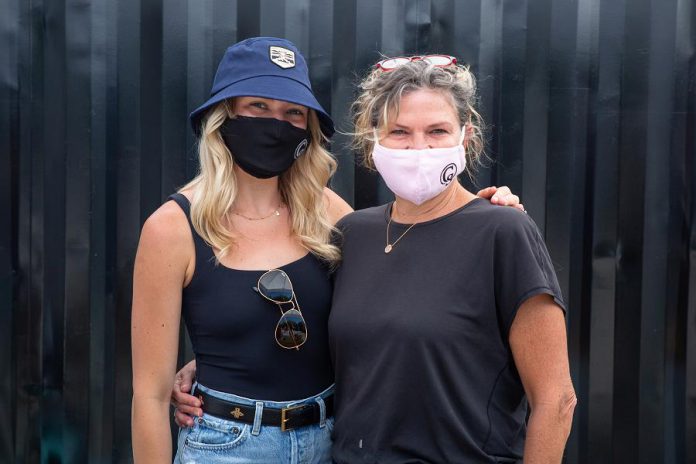 The newly renovated Cow & Sow Eatery in Fenelon Falls is set to open very soon.
On Friday (October 15), owners Emily and Lorraine Forbes held a trial opening of the popular restaurant and bar, which they purchased in 2019 from former owner Dickon Robinson, who established it in 1996. Located at 38 Colborne Street, the Cow & Sow has been closed since earlier this year for extensive renovations.
It was originally scheduled to reopen in September, with a new tentative grand reopening date now set during October. On Monday (October 18), Emily and Lorraine announced a soft opening will take place from Thursday to Saturday (October 21 to 23) with a limited menu available daily from 5 p.m. until close. Reservations are recommended (call 705-887-5111 or email emily@thecow.ca).
The Cow & Sow was originally part of the Mansion House Hotel, built in the late 1800s, and has been home to a variety of businesses since then. After purchasing the business, the daughter-and-mother team determined structural renovations were required, and decided to make some major changes.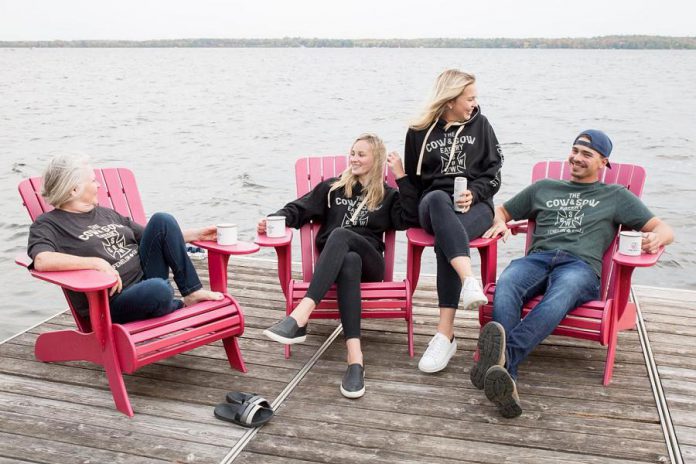 Having been patrons of the restaurant under its former owner, the Forbes are determined to keep its family-friendly atmosphere.
Based on comments on their Facebook page, the trial opening was a great success.
"It was incredible," one person writes. "The place is beautiful, the food was delicious, and the staff was top notch!"
While renovations have been underway, The Cow & Sow Eatery has been keeping customers interested by selling a wide range of merchandise, including hoodies, t-shirts, tank tops, beanies, toques, caps, face masks, and even golf balls. The Forbes are already accepting bookings at The (hay)Loft, the 60-guest-capacity upstairs event space that features a private bar, fireplace area, and private bathrooms.
For more information on The Cow & Sow Eatery and for updates on their grand reopening, visit thecow.ca.
Traynors named Peterborough County's Farm Family of the Year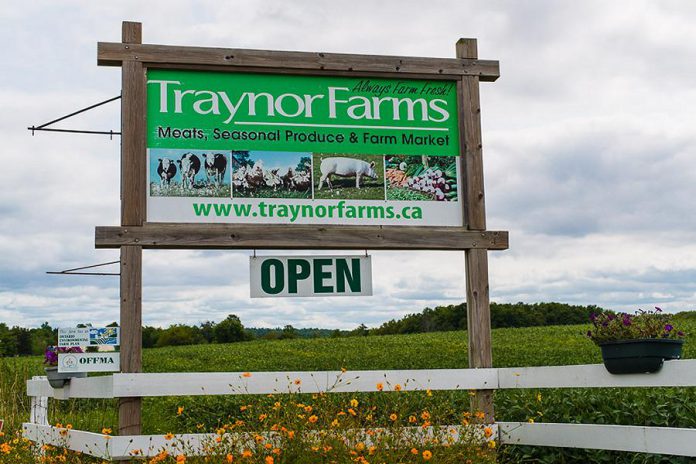 The Peterborough County Federation of Agriculture and Greater Peterborough Chamber of Commerce have announced the Traynor family of Traynor Farms (2193 County Road 2, Otonabee-South Monaghan) has been named the 2021 Farm Family of the Year.
The annual award recognizes a farm family that has demonstrated good farming practices, an interest in the farming community, and interest and participation by the family in its operation.
Greg and Cathy Traynor have run their 93-acre farm since 1998, producing pasture-raised and grain-supplemented beef and 20 different vegetables. The award-winning farm has transitioned to regenerative farming, which describes farming and grazing practices that, among other benefits, reverse climate change by rebuilding soil organic matter and restoring degraded soil biodiversity.
In 2002, the Traynors opened a year-round on-farm store for their products, as well as those of other local farms, and an online store with delivery to as far away as Toronto. In addition to supplying products directly to consumers, they have also supplied many restaurants in the region.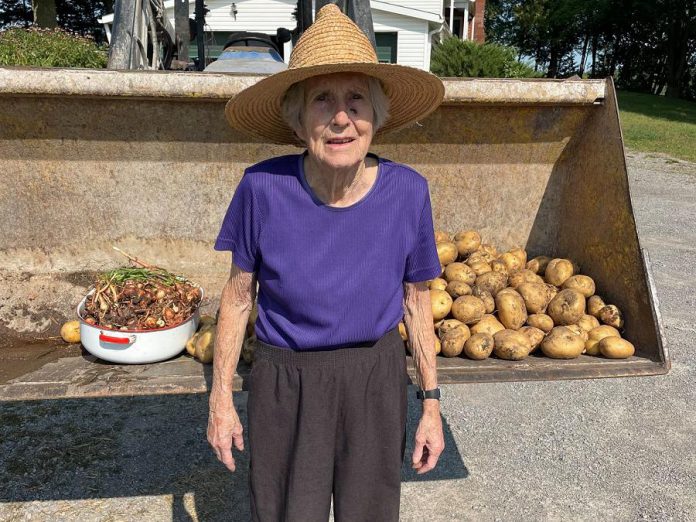 Greg has been involved with the Grain Farmers of Ontario-member, the Ontario Federation of Agriculture, the Peterborough Farmers' Market, the Peterborough County Cattlemen's Association, and the Ontario Farm Fresh Marketing Association. He currently serves on the board of the Peterborough District Farmers' Market.
Greg continues to farm full time and his mother Wilma, who has lived on the farm her entire life, still enjoys helping out whenever she can.
The Traynors will be presented their award at the Peterborough Business Excellence Awards digital event on Wednesday, October 20th. The awards show can be viewed for free on the Peterborough Chamber of Commerce Facebook page and YouTube channel beginning at 7 p.m.
For more information on Traynor Farms, visit traynorfarms.ca.
Members approve merger of Peterborough and Kawartha Chambers
On September 29, the Greater Peterborough Chamber of Commerce and the Kawartha Chamber of Commerce and Tourism announced their collective membership had approved the merger of the two chambers into a single organization, under the proposed name Peterborough and the Kawarthas Chamber of Commerce.
Of the 830 members of the Peterborough Chamber, 117 members voted on the consolidation proposal, with 115 voting in favour and two opposed. Of the 300 members of the Kawartha Chamber, 109 voted on the proposal, with 106 voting in favour and three opposed.
Now that the merger has been approved, five task teams (operations, events, governance, finance, and communications) will work towards a consolidated organization, with members of both boards merging into an interim board that will meet monthly in 2022 to implement and oversee the consolidation agreement.
The decision to pursue consolidation was prompted by the impact of the pandemic on local businesses. According to the consolidation proposal, a single and larger chamber will be more advantageous, with a stronger influence on government policy, a wider of member services, better training and programs, and cost savings on overhead costs such as insurance and software.
Advertisement - story continues below
RTO8 announces two new programs to support regional tourism industry
Regional Tourism Organization 8 (RTO8) has announced two new programs to support the regional tourism industry in Kawartha Lakes, the city and county of Peterborough, and Northumberland County.
The RTO8 E-Learning Portal provides a new bilingual e-learning program with a suite of self-paced courses that are free to registered stakeholders. "Tap into Trends" and "Costing and Pricing Visitor Experiences" are now available, with additional courses being rolled out over the next five months.
Each course focuses on a specific aspect of tourism development and tourism recovery for tourism operators. Visit learn-rto8.com for more details.
RTO8 is also offering Acceler8, a business mentoring program focused on the tourism and hospitality sectors. The Acceler8 program offers highly personalized mentoring assistance to accommodation, retail, attraction, cultural and culinary providers within the RTO8 region.
Participating businesses will receive assistance in analyzing their business needs and identifying strategies for business development. With clear goals to grow and expand their business, operators will work one-on-one with seasoned mentors with expertise in marketing, financing, communications and more.
For more information and to apply, visit rto8.com/acceler8/.
Kiwanis Club of Scott's Plains donates $15,000 to support BGC Kawarthas Foundation
"COVID-19 has had an unprecedented impact on local charities and not-for-profits and on families in our communities," says BGC Kawarthas executive director Amy Terrill "It's a bit of a perfect storm with lower fundraising revenues and higher program operating costs, while children and youth need support more than ever. With this partnership, BGC can continue to provide a safe and nurturing environment as families return to care."
BGC Kawarthas operates two after-school programs in Peterborough, one at Edmison Heights Public School and the other at Westmount Public School. The programs focus on physical activity, nutritional education, academics (including STEM), arts and culture, and local programming to meet specific needs.
"We are so excited to be able to partner with BGC to ensure that these amazing programs can continue to run safely," says Sara Wells, incoming VP for the Kiwanis Club of Scott's Plains.
Town & Country Marine, Bill & Kristin Fenech Foundation, and Barletta Pontoon Boats donate $10,000 to YMCA of Central East Ontario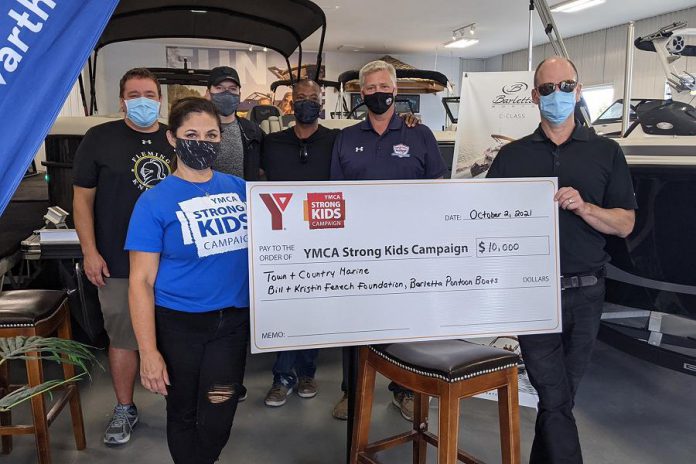 Town & Country Marine in Lakefield, the Bill & Kristin Fenech Foundation, and Barletta Pontoon Boats have collectively donated $10,000 to the YMCA of Central East Ontario, in support of the YMCA Strong Kids Campaign.
The donation was presented on October 2 during an event at Town & Country Marine, which also featured a charity BBQ with donations supporting the YMCA.
"This support will allow everyone to be a part of an inclusive community, to stay healthy, to learn new skills, to avoid isolation and improve their overall well-being and mental health," said Kelly Brocklehurst, general manager of the Balsillie Family Branch in Peterborough. "We are so grateful to Town & Country Marine for choosing to support the Y, and to the Bill & Kristin Fenech Foundation and Barletta Pontoon Boats for their generous donations."
The YMCA Strong Communities Campaign focuses on raising resources to improve and enrich the lives of thousands of children, adults, seniors, and families.
Camp Kawartha officially opens new Rotary Health Centre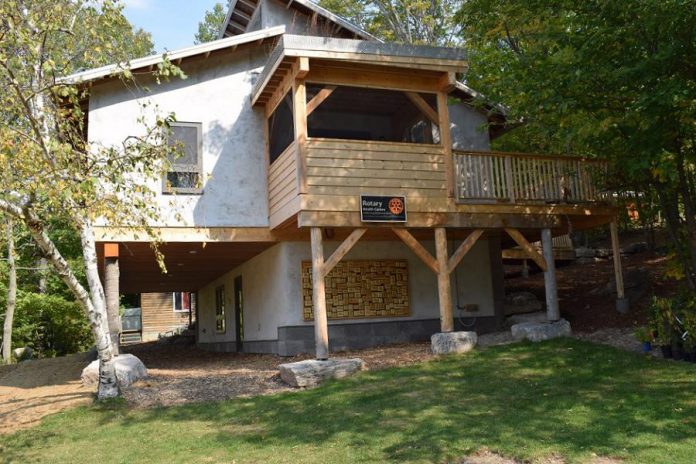 Camp Kawartha has officially opened its new Rotary Health Centre, located on the shores of Clear Lake off Birchview Road in Douro-Dummer, following a year fundraising campaign.
Named for the Rotary Club of Peterborough, the primary financial sponsor with a $100,000 donation, the 2,070-square-foot building is one of the most environmentally responsible buildings in Canada. Designed by local firm Straworks, it features a straw bale construction with no utility costs, no toxins, no fossil fuel use, no waste output, and a zero-carbon footprint.
The building represents an ongoing cooperation between the Camp Kawartha and the Rotary Club of Peterborough, both of which are celebrating their centennials this year.
Among the first Rotary Clubs in Canada, the Rotary Club of Peterborough was formed in 1921. One of its first projects in 1921 was to purchase land for the creation of a summer camp to provide underprivileged boys with an opportunity to experience the outdoors, to build skills, and develop character.
It operated as both a Rotary camp and a YMCA camp until 1985, when a group of Rotarians negotiated the purchase of the camp from the YMCA to form the non-for-profit organization Camp Kawartha Inc.
Advertisement - story continues below
"We are proud of our long-standing relationship with Camp Kawartha and we are honoured to have our name associated with this outstanding project," says Rotary president Wayne Harding. "This building makes all of us leaders in the drive to reduce carbon emissions and sets Camp Kawartha apart as a trailblazer in environmentally sustainable construction."
The Rotary Health Centre will provide educational opportunities for students, builders, architects, and campers to learn about carbon-neutral design, carbon sequestration, alternative energy generation, natural building materials, product life cycles, and green-waste management systems.
"The board of directors is thankful to the many individuals, organizations, foundations, and businesses who supported the vision of this exciting and unique project," says Camp Kawartha board chair Myke Healy. "This building is a testament to human ingenuity and Camp Kawartha's mission. Not only is it a beautiful and fully functional health centre, it is a building that inspires camp visitors and teaches about the importance of environmental stewardship and sustainability."
Treetop Trekking voted Ontario's top outdoor attraction for second year in a row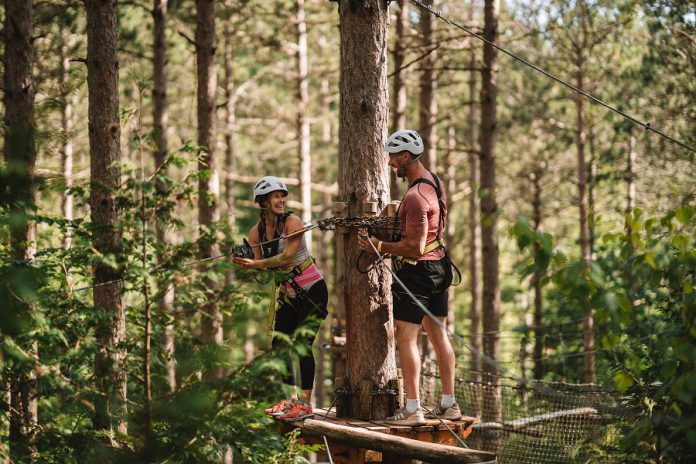 For the second year in a row, Treetop Trekking has been voted Ontario's top outdoor attraction for 2021, in the Ontario's Choice Awards presented by the tourism association Attractions Ontario.
Treetop Trekking operates six zipline adventure parks in Ontario, including in the Ganaraska Forest between Peterborough and Port Hope, offering outdoor adventure activities for a variety of ages and abilities.
"This is a testament to the effort and passion of every single member of our team, who work every day to ensure each one of our guests has an exceptional experience in nature," says Treetop Trekking marketing director Mike Stiell.
The award, one of several in the Ontario's Choice Awards, is based on the outdoor-oriented tourism business that received the most votes from the public during a summer-long voting period. Other finalists in the top outdoor attractions category included the Toronto Zoo and African Lion Safari.
Treetop Trekking is also one of three finalists for the attraction of the year award, which is given out to the business that received the most public votes across all categories. The other two finalists are Ripley's Aquarium of Canada in Toronto and Winter Festival of Lights in Niagara Falls. The winner of Attraction of the Year will be announced on Wednesday, October 27th.
Aimee Le Lagadec is interim executive director of YES Shelter for Youth and Families in Peterborough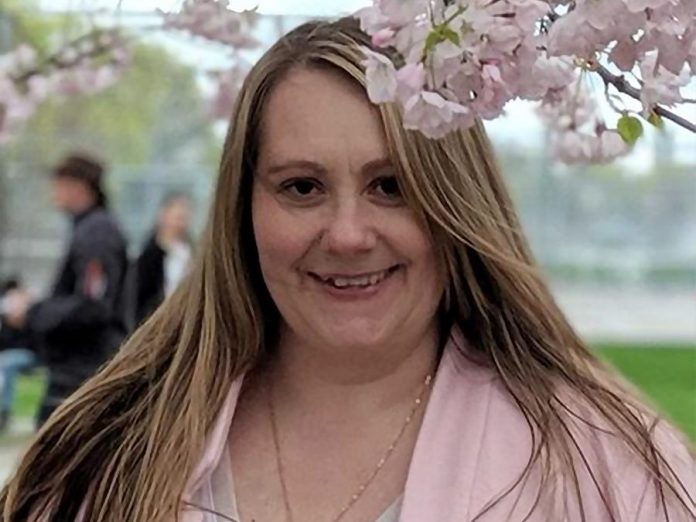 YES Shelter for Youth and Families in Peterborough has announced Aimee Le Lagadec as the organization's interim executive director.
She replaces Meagan Hennekam, who left the position after five years of leading the non-profit organization that helps youth and families experiencing homelessness in Peterborough by providing shelter, education and transitional supports.
Le Lagadecis a current member of the YES Shelter for Youth and Families' leadership team and has more than 10 years of progressive experience in the social services field, with a specialization in youth services.
The organization's board of directors is currently conducting a search for a new executive director.
Advertisement - story continues below
Ontario government invests more than $2.6 million in Mirmil Products Limited in Campbellford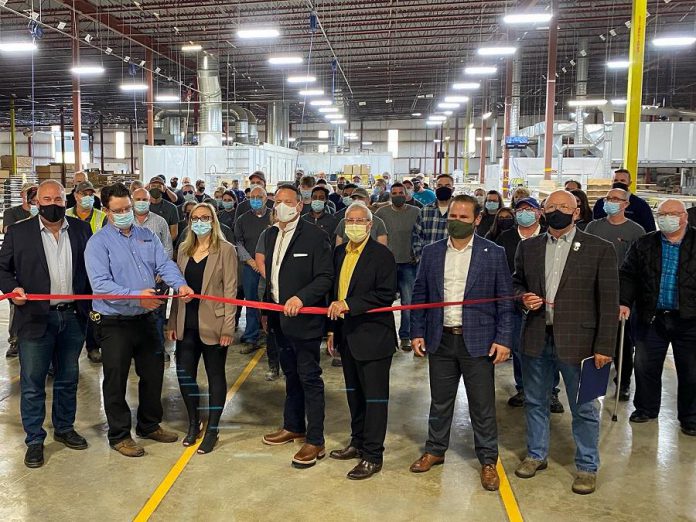 The Ontario government is investing more than $2.6 million in Mirmil Products Limited in Campbellford to help promote the forest sector and support economic growth and job creation in southeastern Ontario.
The funding announcement was made at the grand opening of Mirmil Products' new 165,000-square-foot facility at 40 Dart Cup Road. Previously located in Trenton, Mirmil Products produces and installs complex trim and decorative wood panelling for clients ranging from the entertainment and gaming sectors to institutional and multi-residential construction.
The funding comes from the province's Forest Sector Investment and Innovation Program and will help Mirmil Products expand operations, invest in new technology, and recruit more than 30 skilled workers to meet a growing demand for its products and services.
Schmidt Law Legal Services opens new office in Port Hope
Schmidt Law Legal Services held a grand opening of its new office at 59 Walton Street in Port Hope on October 6.
The law firm, which also has a location in Cobourg, practices civil litigation, family law, real estate, corporate law, appeals, administrative law, and wills and estates.
The historical building was built in 1855 as part of the Meredith Block and was designated as a heritage building in 1997. Originally a clothing store, the building has since housed many businesses, including a tin and stove warehouse and restaurants and bakeries.
Schmidt Law, which has maintained the heritage and history of the building while including modern conveniences, is also curating an art collection featuring local artists.
Other business and organizational news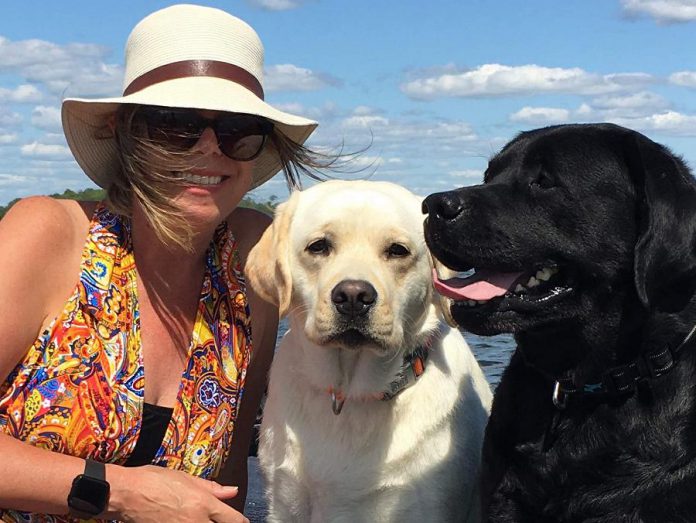 After a long-time career as sales and marketing manager at Millbrook telecommunications company Nexicom, Julie (Jules) Howe has become corporate partnership and marketing manager at the Peterborough Humane Society. In October 2020, Nexicom donated $126,000 for the Peterborough Humane Society's new animal care centre, sponsoring the centre's adoption technology hub. Prior to her time at Nexicom, Howe worked in marketing at Fisher Gauge/Fishercast in Peterborough.
Port Hope & District Chamber of Commerce held its 2020 Business Excellence Awards ceremony at the Port Hope Drive In on Thursday, October 7th. Award recipients included Adrian Pepper of ReMAX Lakeshore Realty (Young Professional), Two Blue Shirts Productions (New Business), Local BG Talent (The Next Big Thing), Study Partners Tutoring (Small Business), Primitive Designs (Customer First), Haute Goat Farm (Hospitality & Tourism), The Rose Quest (Not For Profit/Service Club), and Just Dance Northumberland (Healthy Workplace).
Peterborough & the Kawarthas Economic Development is seeking to fill two vacancies on its board and is looking for candidates with senior leadership, business leadership, legal, government relations, senior-level board, and community involvement experience. Interested candidates should email cover letters and CVs to adeoliveira@peterboroughed.ca by Friday, December 10.
The Minden Hills Cultural Centre Foundation, a registered charity that support activities and programming at Minden Hills Museum & Heritage Village, Agnes Jamieson Gallery, and Nature's Place (including educational programs for underprivileged children and capital programs), has announced its 2021/22 board of directors: Susan Murray, David Rea, Sue Tiffin, and Neil Briggs. Board members Patricia Walshe and Jim Mitchell have retired.
Carolynne Bull is the new manager of communications services for Trillium Lakelands District School Board, replacing Catherine Shedden who has retired after 18 years of service to the board. Bull has served the independent school sector in Ontario for the past 13 years.
During its 45th anniversary event that runs until Sunday, November 7, Jo Anne's Place in Lindsay and Peterborough will match customer donations made to Kawartha Land Trust, up to a total of $4,500.
For business-related events in the Kawarthas, check out our Business Events column.
This story has been updated with details of the Cow & Sow Eatery's soft opening.