Ever since leaving the legal profession, Peterborough's Gavin Muir had been waiting for the right time to make a career out of his love for performance — and then the pandemic hit.
The father of four boys found himself staying at home to care for his youngest and, with schools closed, managing his children's e-learning. That's when he and his wife Allyson, a social worker, decided it was the perfect opportunity for Gavin to launch 'Gavin Muir Voice', his voice-over and audio production business.
"My wife was saying, 'We've been talking about this for a long time, this is the time to make this happen'," Gavin says.
Advertisement - story continues below
Since Gavin and Allyson realized the pandemic wouldn't resolve quickly, and he would need to stay home with the kids for the foreseeable future, they came up with the idea for a home recording studio.
"Right after the first lockdown happened, my wife and I started taking nightly 5K walks in the evening up near the zoo to burn off the stress of the day," Gavin recalls. "The voice-over business and production studio venture grew out of our conversations on those walks — to such a point that we started discussing details, right down to the sound absorption and equipment needed."
As well as encouraging Gavin to launch his new career, Allyson had also been supportive of Gavin's decision to stop practising law back in 2013, the same year the couple met. By then, Gavin already knew he wasn't where he wanted to be career-wise.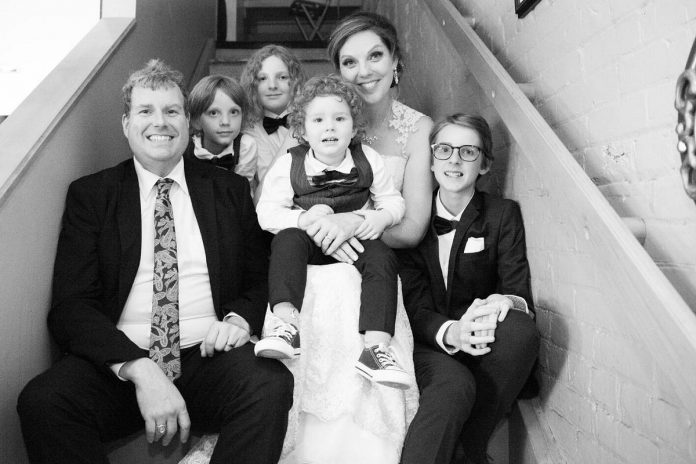 "Lawyers have a lot of files," he explains. "A few don't rub you the right way — you see something that isn't right — and there's not anything that can be done about it. I'm more justice-oriented, and I realized this isn't for me. I wasn't getting the sense that I was really helping people."
Gavin says his many conversations with Allyson at that time were the push he needed to end his 13-year career as a practising court lawyer, and later to launch a new career doing what he loved.
"Having that partnership with my family — particularly the support of my wife — has been really critical," Gavin notes. "It's meant everything and allowed me to do this because otherwise, I just couldn't have."
Advertisement - story continues below
After leaving the legal profession, Gavin took on a few different jobs, including coaching people in customer service and tech support. However, his dream of pursuing performance and audio production always remained in the back of his mind.
Gavin has had a passion for music and performance ever since he was a child. Somewhere between playing a secondary lead in his sixth-grade play and the lead role in his high school musical at Crestwood, he realized his passions and talents lay in performing.
In terms of his musical talents, Gavin began piano lessons at the age of six. His childhood piano teacher also gave him singing lessons, when he first discovered the power of his voice.
VIDEO: Gavin Muir voice-over for VOOM Motorcycle Insurance

"With your voice, it's not like you have an instrument strapped to you," Gavin says. "You're it. You can't hide behind anything. It's about as honest and vulnerable as you can get. As scary as that is, there's a thrill in doing it."
Throughout the years, Gavin has continued to feed his love for performing by singing in the Peterborough Pop Ensemble and acting in plays and musicals with the Peterborough Theatre Guild. He's also a multi-instrumentalist, first playing tuba in his high school band and then learning electric bass and saxophone. Pre-pandemic, Gavin played bass in an alternative metal band and saxophone in a punk band.
In addition to his voice-over and voice acting work, Gavin started Gavin Muir Voice to help clients capture their own performances. He has invested in high-quality professional equipment and software so he can share his expertise with clients. You can view a complete outline of the studio's equipment at gavinmuirvoice.com/studio.
Advertisement - story continues below
Gavin says he learned about the audio production side of his business from local industry professionals.
"Because I'd been making music myself for a long time, I started to use those tools to start producing for myself," Gavin explains. "That led me to meet up with some people locally who were professional musicians, producers, and composers. I got to work on some of their jobs, and they taught me a lot."
Gavin says the production side of his business also engages the methodological skills he used when he was a lawyer.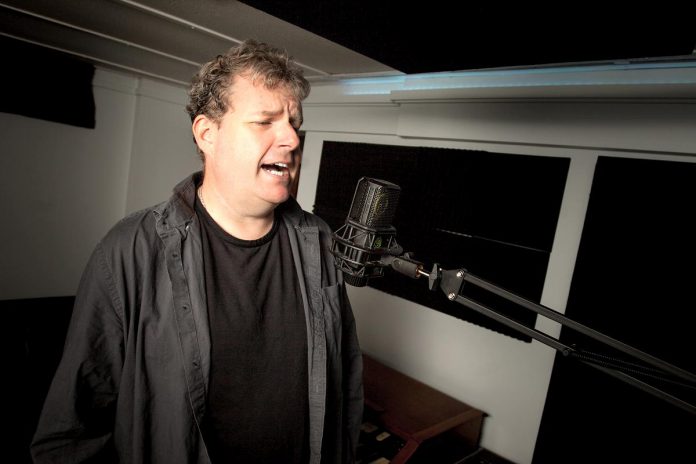 "There's a part of me that loves that very logical mechanical side, as well," says Gavin. "I enjoy logic-ing out the creative sound that I have in my head."
Gavin also uses his home studio to record his voice-over auditions and jobs. For example, he just recently recorded for a job narrating a video for a medical procedure.
"I was thinking about playing the experienced doctor talking to the less-experienced doctor, which was interesting because I don't know anything about that," Gavin laughs.
Advertisement - story continues below
Gavin says most of his work is broadcast in other countries, but he hopes to find a home for his voice locally. According to Gavin, the Peterborough community has been incredibly supportive of his new venture.
"I think it's important for me to be doing this here in Peterborough because the community is so supportive," he says. "We have such a wonderful network of people who help people."
Gavin adds that he has seen that supportive community grow and intensify throughout the pandemic.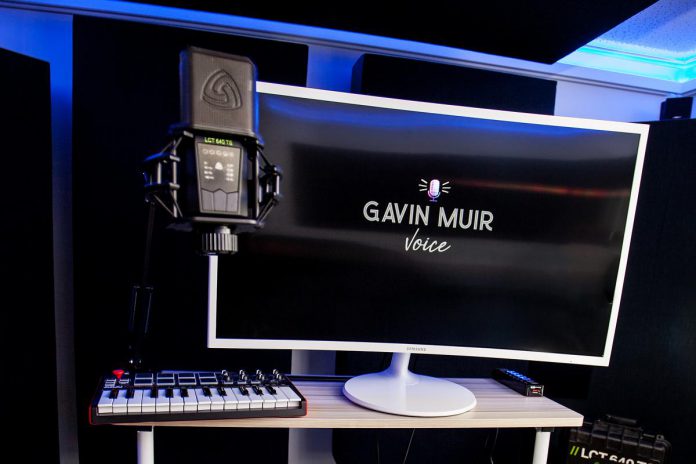 "I've seen an awful lot of people coming together," Gavin remarks. "I've seen a lot of mutual support for local business. Yeah, that happens in other places, but Peterborough has got a little something special."
The way COVID has fostered community is a silver lining to the horrible circumstances of the pandemic. Similarly, the push to finally launch his career in performance is the bright side to the pandemic for Gavin.
"The pandemic turned into something positive for me," Gavin says. "It gave me the time and focus to pull the trigger and make it happen."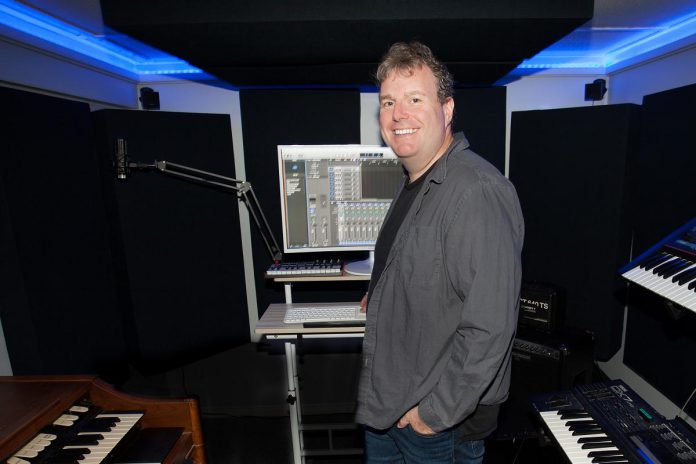 Gavin hopes his story will encourage others to follow their dreams, even if they think it might be too late.
"I think if you find yourself in that situation, you have to go with your heart," Gavin says. "Think it through, but ultimately go for it. The regret is what you haven't tried, not what you try and fail at. You can always fix a fail, but you can't fix a don't try."
"You've got to be doing something important to you," he adds. "We're only here once. We've got to find the joy in who we are and what we do."
To learn more about Gavin Muir Voice, visit gavinmuirvoice.com or follow Gavin on Facebook and Instagram.