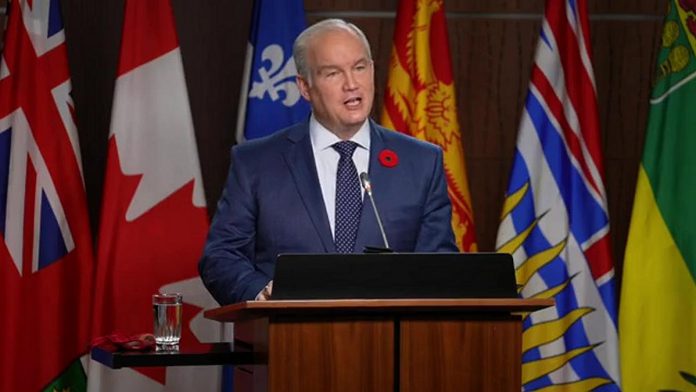 Conservative Leader Erin O'Toole announced the official opposition's shadow cabinet for the 44th Parliament of Canada on Tuesday (November 9), and all four MPs in the greater Kawarthas region are represented.
The new shadow cabinet replaces the previous one for the 43rd Parliament, which O'Toole formed in September 2020 after the Conservative leadership election.
First-time Peterborough-Kawartha MP Michelle Ferreri has been named shadow minister for tourism, with returning Haliburton-Kawartha Lakes-Brock MP Jamie Schmale retaining his role as shadow minister for Indigenous services.
Advertisement - content continues below
First-time Hastings-Lennox and Addington MP Shelby Kramp-Neuman becomes the shadow minister for seniors, and returning Northumberland-Peterborough South MP Philip Lawrence moves from his previous role as shadow minister for national revenue to become shadow minister for the Federal Economic Development Agency for southern Ontario.
The corresponding ministers in the Liberal government are Edmonton Centre MP Randy Boissonnault (minister of tourism and associate minister of finance), Thunder Bay-Superior North MP Patty Hajdu (minister of Indigenous services), Brampton West MP Kamal Khera (minister of seniors), and Markham-Stouffville MP Helena Jaczek (minister responsible for the Federal Economic Development Agency for southern Ontario).
Members of the shadow cabinet, usually referred to as opposition critics, are tasked with holding the government to account and for developing the opposition party's policy positions in their respective portfolios.