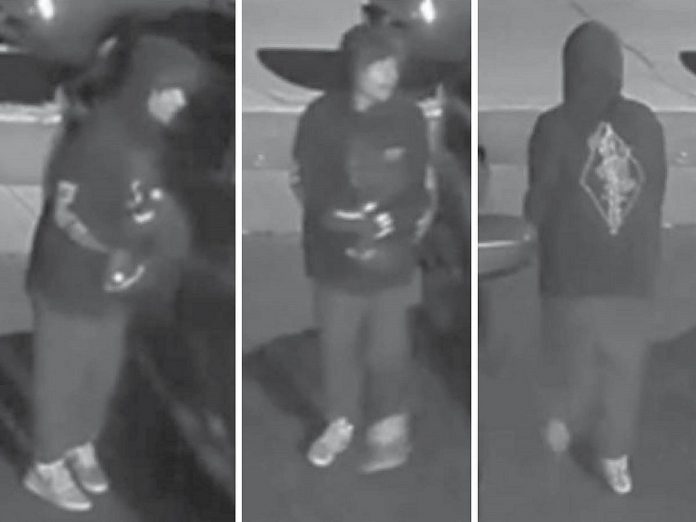 Cobourg police are seeking the public's help in identifying a suspect linked to multiple vehicle thefts in Cobourg in October and November.
Police received a total of six reports of theft from vehicles around Cobourg over the weekends of October 22 to 24 and November 5 to 8. In all cases, a vehicle window was smashed and personal property was taken from the vehicles.
In addition to these reports, police received multiple reports of theft from unlocked vehicles over the same time period.
Advertisement - story continues below
Most recently, police responded to a call from a resident on Munson Street who reported their car window was smashed and a wallet stolen from the vehicle overnight on Saturday (November 6).
Thefts took place on October 22 on Westwood Crescent, October 23 on Fairbanks Road, October 24 on Sutherland Crescent, November 5 on Fraser Crescent, November 6 on Daintry Crescent, and November 7 on Munson Crescent.
Police have obtained home surveillance video footage and are releasing images of a person believed to be linked to several of the incidents.
VIDEO: Vehicle theft suspect (October 24 on Sutherland Crescent in Cobourg)
Anyone who recognizes the suspect, or anyone with video surveillance or dash cam footage of the areas of the incidents, is asked to contact Criminal Investigation Branch Detective Sgt. Linney at 905-372-6821 ext. 2229.
If you prefer to remain anonymous, call Crime Stoppers at 1-800-222-8477 (TIPS) or visit stopcrimehere.ca.