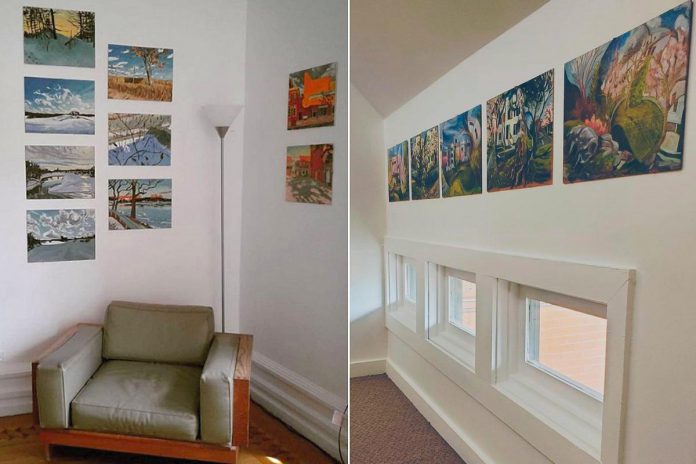 A new retrospective exhibition celebrating the work of renowned Peterborough artist John Climenhage will be unveiled to the public at Sadleir House in downtown Peterborough this Friday (November 26).
The Climenhage Project showcases multiple periods in the career of the 52-year-old artist, who has been painting Peterborough's urban and rural landscapes for 20 years.
Born in Brockville in 1968, Climenhage has been painting since 1989. His work has been exhibited widely at public and private galleries across Ontario and is held in public and private collections around the world in countries including Australia, Cuba, El Salvador, England, France, Germany, India, Mexico, Scotland, Spain, and the United States. Climenhage has taught art at Loyalist College, Prince of Wales Public School, and the Art Gallery of Peterborough.
Advertisement - story continues below
Selections from Climenhage's work have been installed throughout the newly renovated Sadleir House, located at 751 George Street North.
The November 26th launch event at Sadleir House runs from 7 to 10 p.m., with capacity limited to 60 attendees. Guests must register in advance by purchasing tickets at eventbrite.ca/e/204524246527. The admission cost of $10 will be donated to One Roof Community Centre.
To enter Sadleir House, proof of full vaccination is required and face masks must be worn during the event. A cash bar will be available in the dining hall.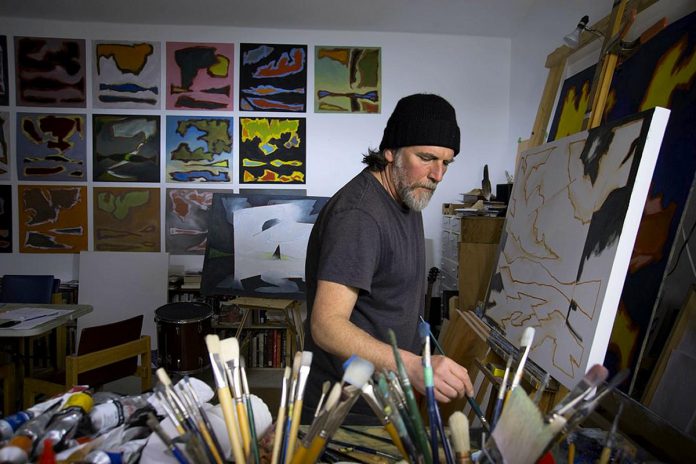 Climenhage himself will be attending virtually, livestreaming a painting session from his studio in downtown Peterborough.
In addition to Climenhage's paintings, the launch event will feature work created by four Peterborough poets and artists recognizing Climenhage's artistic contributions.
At 8 p.m., spoken word artist Justin Million will be reading excerpts from the suite of poetry he has written in response to The Pandemic Series, Climenhage's latest body of work. Poet Bruce Whiteman will also perform a reading, with copies of his limited edition essay John Climenhage: Painter Among Poets available for sale.
Advertisement - story continues below
Over the course of several months, Climenhage, Million, and Whiteman, along with visual artist and writer Ann Jaeger and designer and videographer Laura Thompson, met regularly to discuss art, poetry, philosophy, and digital media.
Thompson has created video collages containing excerpts of those conversations, which will be projected throughout Sadleir House during the November 26th event.
The video excerpts can also be viewed on The Climenhage Project website at johnclimenhage.com/2021/11/04/the-conversations/.
VIDEO: The Climenhage Project: On the Internet

Jaeger has created a Google Maps walking tour for The Climenhage Project that features more than 50 locations Climenhage has painted in downtown Peterborough and East City between 2001 and 2021.
Accompanying each location on the map (which can also be viewed below) is one or more photos of a corresponding painting and link to a web page that may contain a poem by Justin Million, historic information, and more.
For more information, visit The Climenhage Project website at johnclimenhage.com/the-climenhage-project/ and follow The Climenhage Project on Instagram @climenhageproject.
The Climenhage Project Walking Tour Map