Peterborough municipalities and First Nations have launched "My Covid Champion", a new four-week campaign to recognize and celebrate those who have gone above and beyond during the pandemic.
Beginning Monday (November 22), Hiawatha and Curve Lake First Nations, the City of Peterborough, and Peterborough County are inviting local residents to nominate their "Covid Champion".
When nominating a Covid Champion, residents are encouraged to consider essential service providers, healthcare workers, and first responders, as well as friends and neighbours.
Advertisement - story continues below
"There are countless people in our community who deserve recognition and thanks, from healthcare workers, to grocery clerks, to supportive neighbours," says Peterborough Mayor Diane Therrien in a media release.
"As an alternative to our traditional Civic Awards, this year we are pleased to partner with Hiawatha First Nation, Curve Lake First Nation, and the County of Peterborough to celebrate the heroes in our community that kept us safe, healthy, and fed during the past 20 months."
Nominations can be made on social media (details below), with paper copies of nomination forms available at county, township, and local government offices.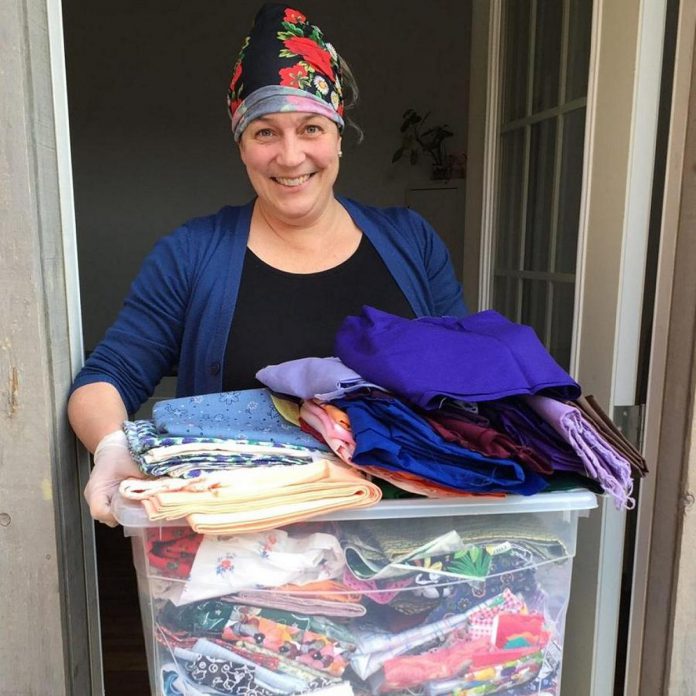 As an added incentive, Covid Champions and those who nominate them will qualify to receive one of eight locally sourced gift baskets valued at $250 each. A random draw held during the week of December 13th will determine the gift basket recipients.
To nominate your Covid Champion on social media:
Go to Facebook, Instagram or Twitter.
Decide who you would like to nominate as your Covid Champion.
Write a brief tribute to your Covid Champion, describing why you are nominating them.
Be sure to include the hashtag #mycovidchampion in your post.
Advertisement - story continues below
You can also tag your Covid Champion and one or all of @PtboCounty, @curvelakefirstnation, @CityPtbo, and @hiawathafirstnation. If you are not tagging one of the municipalities or First Nations, make sure your post is public so your nomination can be included and to qualify for the gift basket draw.
"We are thrilled to collaborate with our sister First Nation, Curve Lake, and our neighbours in the City and County of Peterborough, to celebrate the unsung heroes of this pandemic, who went above and beyond," says Hiawatha First Nation Chief Laurie Carr.
"For those who embodied our Seven Grandfathers Teachings and kept us safe and healthy over the last 20 months, we say Chi-Miigwetch."