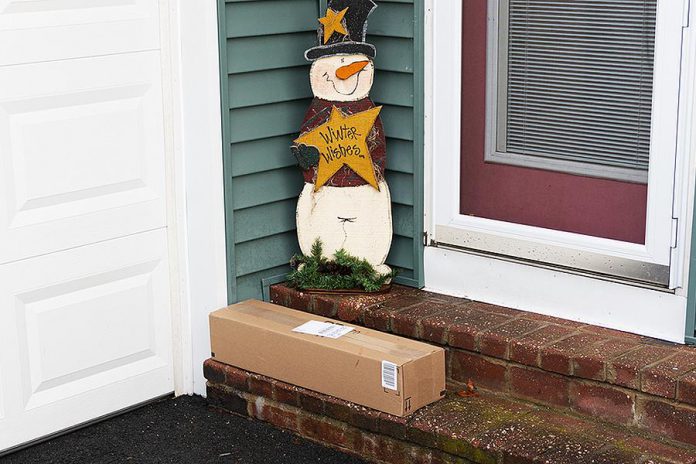 With more packages being delivered during the holiday season, Peterborough police are cautioning residents to be on the lookout for porch pirates.
Early Tuesday evening (November 30), officers were notified of an incident in the Ravenwood Drive and Parkhill Road area in Peterborough, where it appeared a vehicle was following a delivery van.
At one point the driver of the vehicle hopped out and stole a package that had just been delivered.
Advertisement - story continues below
In a YouTube video, community services officer Jason Cannon provides some tips for preventing the theft of delivered packages.
Cannon recommends making sure your porch area is well lit and to be available when the package is being delivered, or to make arrangements for a friend and neighbour to collect it.
Police also recommend using delivery notification options so you know when a package is being delivered, and to report any suspicious activity in your neighbourhood.
VIDEO: Holiday Deliveries 2021

You can report suspicious activity by calling police at 705-876-1122 or Crime Stoppers at 1-800-222-8477.
You can also make a report online at the Peterborough Police Service's website at www.peterboroughpolice.com